An evening with Alanna Mitchell
"The ocean contains the switch of life. Not land, not the atmosphere. The ocean. And that switch can be turned off."
– Alanna Mitchell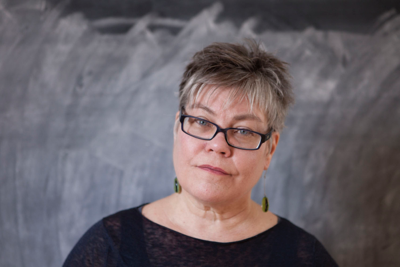 Book your tickets now for this exclusive MAS event and experience Alanna's powerful storytelling, where she uses science and delicate wit to share her adventures. She'll tell tales of her extraordinary journey, the demons she's discovered and inspire us to find ways to stem the effects of climate change.
We'll be holding three events in Christchurch, Wellington and Auckland.
Registrations closed.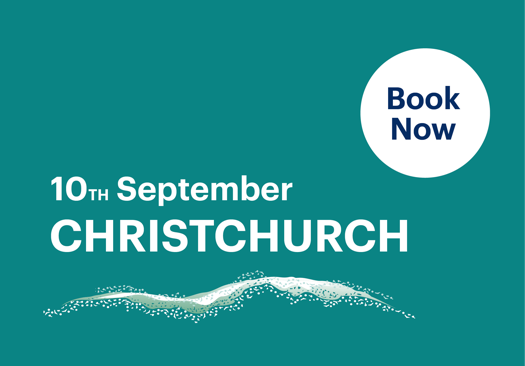 10 Sep 2019, 6:15pm-9:00pm
Christchurch Town Hall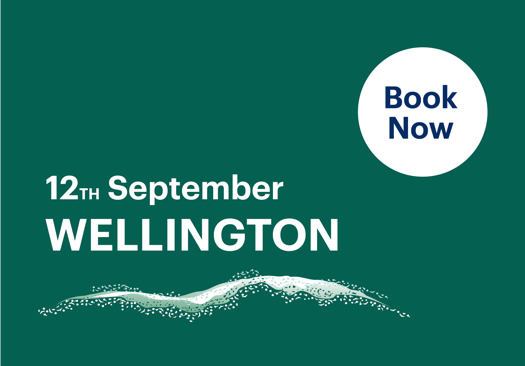 12 September, 6:15pm-9:00pm
The Opera House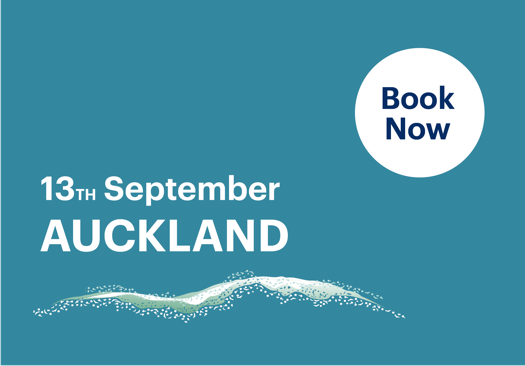 13 September, 6:15pm-9:00pm
Aotea Centre ASB Theatre
Frequently asked questions
Is Alanna performing her play, Seasick?
No, Alanna will not be performing Sea Sick, the play. But this exclusive show will be based on content from her play with additional stories from her recent adventures to the Antarctica and Buenos Aires.
Why are there only events in Christchurch, Wellington and Auckland?
Each year, we tailor our event series based on feedback from Members attending previous events.
We've had consistent feedback telling us that the preference is for an inspirational international guest.
Having an international guest means we have limited time to utilise our speaker's visit, so we aim to hold events at locations with the largest venues meaning we can accommodate as many Members as possible. This year will be the biggest overall event in MAS's history with 6000 seats available across the three locations.
If you are based outside of the three locations, you're welcome to book tickets and attend any of the scheduled events if you can travel. 
Why is there a ticket price and what does it include?
After careful consideration and Member feedback, we have decided to charge a ticket price for our exclusive MAS event. We hope this will reduce no-show rates and improve the overall event experience. It also allows us to deliver the events at larger venues meaning more Members and their families are able to enjoy.
The ticket covers entry to the event as well as pre-show snacks and beverages. Based on research of other events delivered in New Zealand, we're confident that this ticket price offers outstanding value.
What's the refund policy?
If notification of cancellation is received prior to 14 days of the event, a full refund will be provided. Each event states in the Fine Print the time and date that notification must be received to receive a refund. After that date, no refunds will be made.
Who can purchase tickets?
MAS Members and some special partners of MAS. MAS Members will receive personalised email invitations to book tickets first and once they've had the opportunity to secure seats, registrations will be open to special partners. All Members are encouraged to book their tickets early to avoid disappointment.
Do I need to bring my printed ticket to the event?
You will receive an e-ticket at least two weeks before the event which will re-confirm your ticket booking and advise your seating allocation. To reduce waste and save trees, you can simply show this e-ticket on your smartphone on arrival.

If you don't have a smartphone, you can bring a printed copy of your e-ticket.
Is there a minimum age requirement for this event?
There is no age limit to attend this event i.e. children can attend. However, this event is aimed at adults with the food, beverage and content of the event being more suitable to adults aged 18 years or over. If you have a younger adult or child that would gain value from attending, you are welcome to purchase a ticket for them. We trust Members to gauge suitability for attendance. The ticket price is a standard cost and is calculated based on seat and catering costs per adult. There is no child or student price to attend.
How will the seating be allocated?
Seating is allocated on a first in, first served basis. The amount of tickets sold is limited by the venue capacity. If the venue is at capacity we will allocate seats based on when your tickets were booked with early tickets receiving best seats in the house. The earlier you book your tickets the better the seats you will be allocated!
Is my ticket transferable?
Because this is an exclusive MAS event, we prefer if you are unable to attend that your booking is cancelled so we can make tickets available to other MAS Members. If you are cancelling your booking within the no refund period (14 days before the event), it's OK to let another person attend in your place as long as you let us know beforehand.
Will you cater to my dietary requirement?
In the online registration we ask you to list any special dietary requirements for each person. This will give us a gauge on what we need to cater for. We have large numbers attending each event so will do our very best to cater to everyone. However, there will be no guarantees that we will be able to cater individually. We will have food options catering to a range of dietary requirements and these will be available on a first in, first served basis. By collecting your dietary requirements beforehand, we are hoping to have the correct ratios on offer.
Where do I find my special partner code?
This is an exclusive MAS event for Members and special guests. If you don't have a Member number but have been invited as a special guest by one of our partners, they should have included a special partner code as part of their invitation. You should enter this code in lieu of a Member number.
For any further questions, please don't hesitate to contact marketing@mas.co.nz.