MAS Gamechangers: How Arthur Chin developed an app for international students
By MAS Team | 23 July 2019
YOLO – An APP for the Safety and Wellbeing of International Students
Studying abroad is an exciting chance to learn, grow and throw yourself into another culture. But once the novelty wears off, international students may find it comes with a few more challenges than they thought. That's where YOLO, the app specifically designed for international students comes into play.
When MAS Member Arthur Chin first moved from Singapore to study at the University of Canterbury, he quickly noticed the challenges international students face go beyond the classroom. Especially with a culture as distinct as New Zealand's.
On top of navigating a new city, adjusting to different styles of teaching and overcoming language barriers, being an international student means learning an all-new set of do's and don'ts. So Arthur looked into the common problems international students could come across.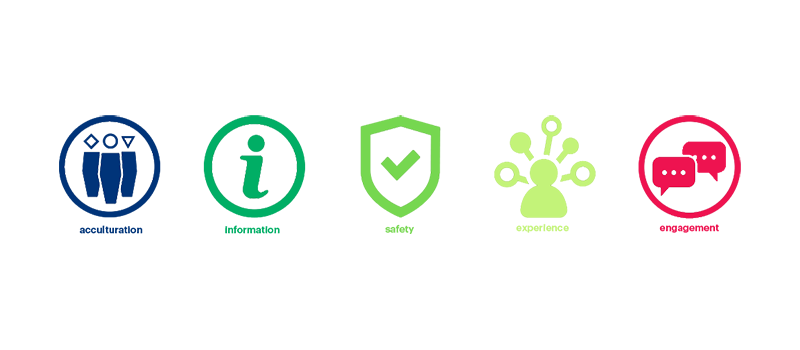 Challenges for international students – a call to action
Sometimes it's just small things that get international students muddled. What something means in one country can mean something else entirely in another. Like if you get invited to a dinner party and asked to 'bring a plate', most kiwis know the plate should probably have food on it.
Obviously learning the ins and outs of a new country can take a while. But as friendly as kiwis are, not everyone you come across is going to help you understand it all. How to handle a traffic accident for example, is something that's a little unclear. When an international student scraped another car in a minor accident, she was told by the other driver that she was legally obliged to pay for damages on the spot. Which led to her paying far more than the actual total of the damage.
And despite New Zealand's reputation as that quiet, safe, little country at the bottom of the world, there's still reason to be cautious. In 2016, a string of attacks saw several International students targeted in Auckland's Albert Park. While most locals know the city at night can be a different scene than they're use to during the day, students from abroad may miss the memo.
There are countless challenges, minor and serious that international students can get caught up in. So that's where YOLO comes in.
Introduction to YOLO
How YOLO came to life
While Arthur found that there was some level of academic support on offer within the university, it was outside the lecture hall where he felt the most vulnerable. Ultimately, 18 years later, this inspired him to create YOLO – the app that promotes the safety and wellbeing of international students.
YOLO – what does it do?
When Arthur first developed the idea for YOLO, he found a key factor for international students was the limitations of their communication apps. Whatsapp and Facebook are both banned in China, so reaching loved ones in times of need through the typical tools, won't always work for students. So Arthur focused on delivering something they couldn't.
There are two key functions of the app:
Safety for international students
In emergencies, YOLO can be just the communication tool international students need. For urgent situations, it lets users reach three trusted contacts, with a prewritten message, their name, contact number, and location. Not only can students reach out to their trusted contacts in their language of choice, but they can also be connected to 111 in an instant. That means parents and family living far away can have peace of mind that they're always in the loop, and their loved one will get help when they need it
Wellbeing – make the most of studying overseas
International students are here to experience life in a different country, beyond the classroom. That could include trying new foods, soaking in unique entertainment or exploring the tourist hotspots. So YOLO has loads of tips and content around making the most of studying overseas. From insurance advice to important messages from universities – the wellbeing function keeps international students in-the-know, in all areas of their new life abroad.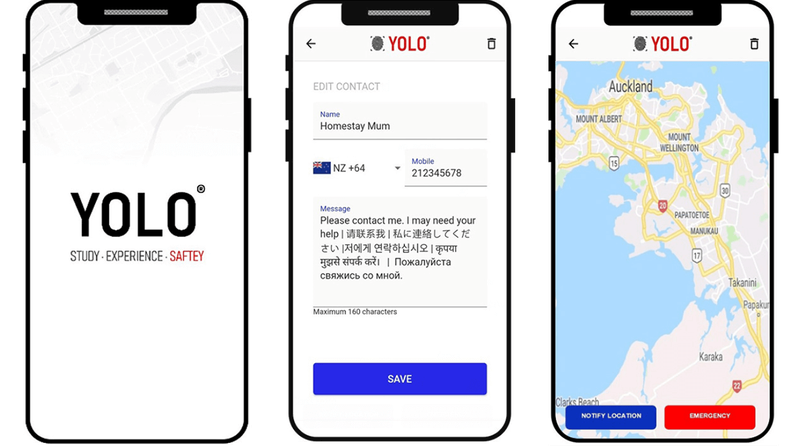 YOLO, so don't hold back!
The idiom YOLO (You Only Live Once) inspires us to make the most of the here and now. So it's particularly fitting for this app. Arthur created YOLO to make studying overseas a positive experience. But it does more than that. It gives students and their families peace of mind too. And this is only the beginning.
YOLO is free to download, so click here for a safety blanket in your pocket.
You might also like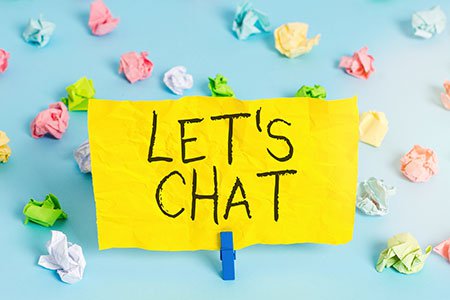 Top online tools to connect and collaborate
22 April 2020
We're all guilty of spending heaps of time online. But now with lectures and group projects online too, it's easy to miss connecting with our Profs and uni mates IRL. Here's what you need to know to help you connect and collaborate.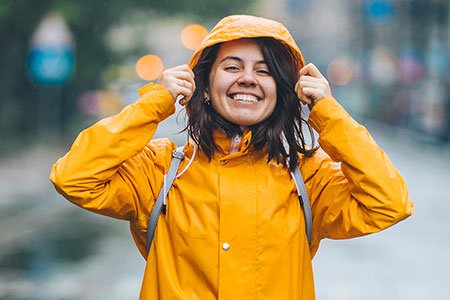 Staying toasty on a student's budget
30 June 2020
Between hard-to-heat flats and comfort food, it's tricky to keep costs down over winter when you're studying. So we asked students to share their best hacks to keep temperatures up and bills down.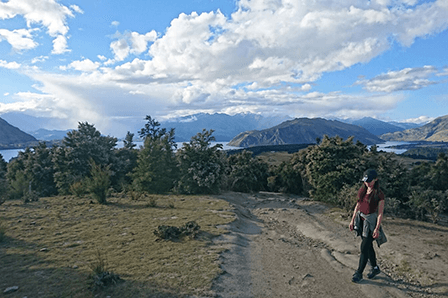 Selina Soon – Dental elective blog
24 February 2020
Selina Soon, MAS Dental Elective Scholarship winner, fills us in on her time in Ashburton during her placement.