one: a shoebox christmas
By MAS Team | 1 December 2019
Who are you and what do you do in your day-to-day job?
I'm Tracey McLaughlin, the boomerang employee that left MAS and came back! I'm currently seconded into Organisational Development in the HR team where I'm privileged to focus on areas such as wellbeing, inclusion and diversity and organisational culture.
How did you use your 'Here for Good' day?
I participated in Shoebox Christmas, in which I was allocated a child (all I knew was gender, age and school). I was able to fill a shoebox full of Christmas goodies for her, knowing that it may be the only Christmas gifts that she receives this year.
Why did you choose them?
The thought of children going without saddens me. I heard about Shoebox Christmas last year and then in January this year, I met the founder Pera Barrett (the most amazing and selfless human being). I told myself I would definitely sign up as a participant this year and was probably the first person to sign up!!!
What did you do?
I spent over a month collecting bits and pieces for the shoebox. Having grown up children of my own and only young nephews, it was really lovely being able to buy for a girl! I then wrapped the shoebox up and delivered it to child's school, ready for distribution in December.
What did you enjoy most?
The thought that this little girl is going to have a better Christmas experience as a result of the shoebox Christmas initiative. I carefully chose what was going into the box and that was a cathartic experience in itself.
What did you learn from the experience?
I learnt that my own happiness went up considerably as a result of knowing that I was doing something positive for someone else. And I learnt that this is something that I now want to do every year.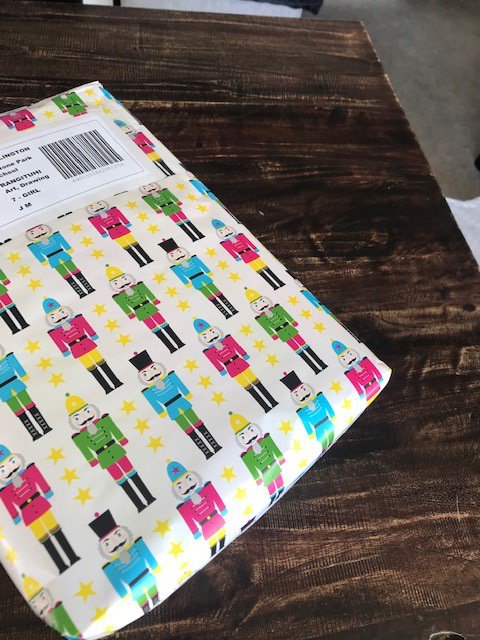 How can I help?
Anyone can sign up by jumping onto the Christmas Shoebox website. Pera also runs a programme that provides school stationery packs for families in need so I'll be signing up to that too (this came about after some of the Shoebox Christmas children asked for school stationery for Christmas).
Tag your heroes and get in the draw to win!
Comment on this Facebook post (or on any other of our advent calendar posts) and like our Facebook page before 24 December, and be in to win a $500 prezzie card or one of five $100 prezzie cards or one of five Bum Bag Survival Kits!

We'd love to hear your stories about wonderful organisations, amazing people, and initiatives in your community. Tag them in the comments and tell us what makes them special.

This December we want to celebrate all those generous and kind-hearted people out there who contribute to the greater good, give their time and help others. Here at MAS, each staff member is given one day per year to give back to community. They pitch in for a wide variety of organisations and causes. Over the next 24 days, we'll share their stories as our #masforgood advent calendar.
You might also like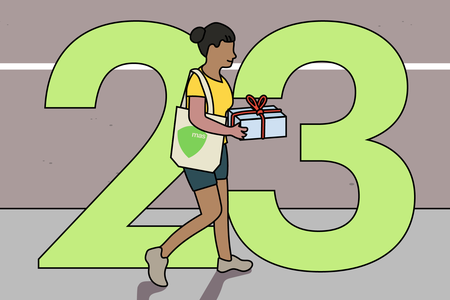 twentythree: platelets, plasma & co.
23 December 2019
23/12/2019: Amanda has been donating blood since she was just 16. For our #masforgood advent calendar she donated platelets. Here's how that went.
fourteen: summer furniture for ronald mcdonald families
14 December 2019
14/12/2019: Glen and his teammates helped sanding down and re-staining outdoor furniture for the Ronald McDonald House.
COVID-19 chatbot eases healthcare system pressure
8 July 2020
The MAS Foundation delivered its first round of funding in April, donating almost $350,000 to 10 not-for-profits focused on helping communities fight COVID-19. One recipient, a Facebook Messenger chatbot, helped ease pressure on the healthcare system.