twenty: beach clean up
By MAS Team | 20 December 2019
Who are you and what do you do in your day-to-day job?
I'm Michael and part of the Investment Products team.
Who did you help today?
I picked up litter on Petone beach.
Why did you choose them?
I use the beach, and really value it being clean, especially of plastics which are so damaging for sea-life.
What did you do?
I was pleasantly surprised about how clean the beach itself was - various people have been doing a good job. I had to go into the bushes above the beach to get at the more hidden rubbish, of which there was a fair bit.
What did you enjoy most?
Just getting on with the job.
What did you learn from the experience?
Some people can still be careless with leaving their rubbish behind, but there is a growing awareness and I feel things are getting better.
How can I help?
The beach is always looking for clean-up volunteers.
Tag your heroes and get in the draw to win!
Comment on this Facebook post (or on any other of our advent calendar posts) and like our Facebook page before 24 December, and be in to win a $500 prezzie card or one of five $100 prezzie cards or one of five Bum Bag Survival Kits!

We'd love to hear your stories about wonderful organisations, amazing people, and initiatives in your community. Tag them in the comments and tell us what makes them special.

This December we want to celebrate all those generous and kind-hearted people out there who contribute to the greater good, give their time and help others. Here at MAS, each staff member is given one day per year to give back to community. They pitch in for a wide variety of organisations and causes and we'll share their stories as our #masforgood advent calendar.
You might also like
two: toys, toys, toys!
2 December 2019
2/12/2019: The Wellington City Mission collects toy donations and works with agencies, such as the Women's Refuge to make sure less privileged children receive Christmas presents.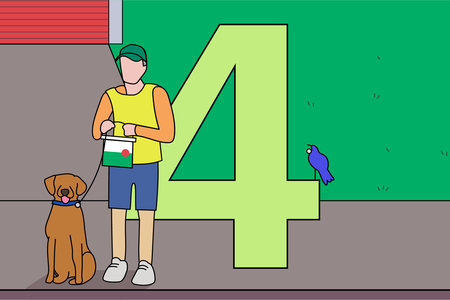 four: riding for the disabled
4 December 2019
4/12/2019: Ange, our Senior Test Analyst, went out and helped plant trees to create shelter belt for WRDA at Battle Hill. Read all about her experience behind the link!
How do you cope with stress?
9 October 2018
No one likes to feel stressed, but it isn't always a bad thing, especially if we can use the stress for motivation.