New to the MAS KiwiSaver Scheme or MAS Retirement Savings Scheme?
Each Scheme is a portfolio investment entity (PIE). This is a type of investment entity that pays tax at each investor's prescribed investor rate (PIR) and is subject to special tax rules.
Your PIR is the rate used to calculate how much tax we will pay on your taxable investment income.
If you don't choose the PIR you wish us to record for you, we will automatically assign you the highest rate of 28%. To find out if you qualify for a lower rate and therefore will pay less tax, refer to the diagram below. It's important to note that your PIR is based on the lower rate is either of the last two income years – rather than what you are likely to earn this year.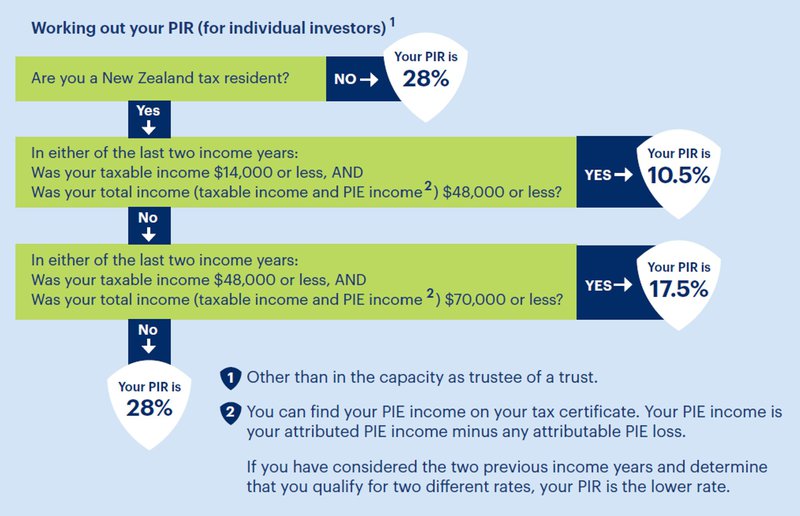 If you think you should be on a different PIR, please let us know by emailing us.
Around the end of May each year we will send you a tax certificate. You should check that the tax rate we have recorded for you is correct to ensure you pay the right amount of tax on your investment.