Introducing the MAS Foundation
At MAS, we believe that we are 'here for good'. Being a mutual that provides insurance and investment products means we're not like other commercial businesses.  We're owned by our Members, and nearly 100 years after being founded by a group of innovative doctors, we're choosing to have a greater impact by supporting all New Zealanders to be healthy and well.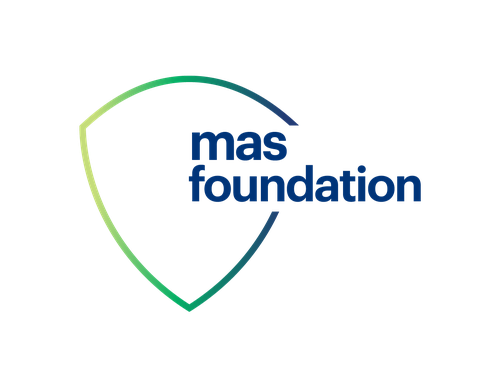 We believe every person in New Zealand should enjoy as much good health as possible. But we also know that a lot gets in the way of people enjoying health and wellness.  It's why we started MAS Foundation, our philanthropic arm set up to make a difference to the health of people in New Zealand. Through the Foundation, we specifically want to focus our energy and resources towards communities where needs are greatest, yet their wellbeing is persistently compromised.
We want to make a difference where it's needed most, now and for future generations.
For the future to be different, we need to do things differently. MAS Foundation is no ordinary grant-maker. We are here to do more than give, and those we partner with are called the 'do-ers'. We want to work with and fund people who share the same ambitions and values for health equity in New Zealand.
"We invest in ideas, initiatives, partnerships and programmes that improve health and quality of life in New Zealand."
MAS Foundation
Our funding approach
MAS Foundation is committed to improving health for people in New Zealand, and we see our role as being there to back doers - great people doing great things.
We are taking a proactive approach to grant-making.  This means we don't run grant application rounds, and we don't have an application form. We have limited capacity to respond to unsolicited requests or 'pitches' for funding. We have strong networks, which allows us to find do-ers through our own environmental scanning, proactive research, and engagement processes.
We'll also take a high trust and relationship-based approach, so we'll typically partner with do-ers instead of just giving money and walking away.  We want the greatest impact from our funding with the least hassle for the do-ers we support.
Our guiding principles for grant funding:
Our decisions on grant funding will take into account the following principles: Focus on health equity: While health issues affect us all, it will affect some groups more than others. So, equity is at the heart of our decision-making. We aim to reduce inequities rather than exacerbate them. Holistic view of health: We want to go beyond the traditional focus on physical health. We acknowledge the 'te whare tapa whā' model of health, a Māori model that focusses on the four dimensions of physical, mental, spiritual and family/social wellbeing. In doing so, we also focus on the social determinants of health. Community-led: We believe that those closest to New Zealand's thorniest health problems hold the much-needed solutions. We support work that represents genuine community priorities and builds community leadership and power. Collaborative: We value cross-sector and inter-disciplinary partnerships and collaboration. 'If you want to go quickly go alone, if you want to go far – go together'. Catalysts for wider change: We want to leverage a whole lot of good from a relatively small injection of resources, so we're looking for initiatives that will be a catalyst for much wider change.
We can fund
Health research
Health education
Health promotion
Any other work that supports the improvement of health of people in New Zealand
But we won't fund
Construction or renovation of facilities
Capital projects
Medicines
Clinical trials
Overseas aid (our work is New Zealand focussed)
For more information on MAS Foundation or the do-ers we're looking to fund, contact our Head of Foundation, Emma Lawrey at foundation@mas.co.nz