Flexing your creative muscles as an adult
By MAS Team | 24 February 2020
Picasso once said "Every child is an artist. The problem is how to remain an artist once he grows up." 
It's true. As children we are fearlessly creative. Turning our cardboard boxes into rocket ships or finger painting a masterpiece – all met with raucous applause from the adults in the room. 
But how fragile that fearlessness becomes. Adults easily lose that risk-taking freedom as we encounter a little criticism. And what a shame that is, especially as the wellness benefits of expressing your creativity are becoming increasingly well documented. 
Help is at hand though, and it's why new events and techniques are popping up every day to help us do just that. It seems companies around the world are on a mission to get adults flexing those creative muscles, and there are some standout options to sink your teeth into around New Zealand.  
Here are three ways to flex your creative muscles
EVENT / PaintVine
PaintVine gives you the chance to recreate a classic painting like Picasso's Guernica or Banksy's Balloon Girl in a relaxed atmosphere. 
These events are held in bars in Auckland, Wellington, Christchurch, Tauranga, Hamilton, Dunedin, Napier and Queenstown and give you the chance to grab a glass of wine, relax with friends and maybe even take home a masterpiece. 
Attendees are guided every step of the way as they put paintbrush to canvas. 
Tap into your inner artist and learn more at PaintVine.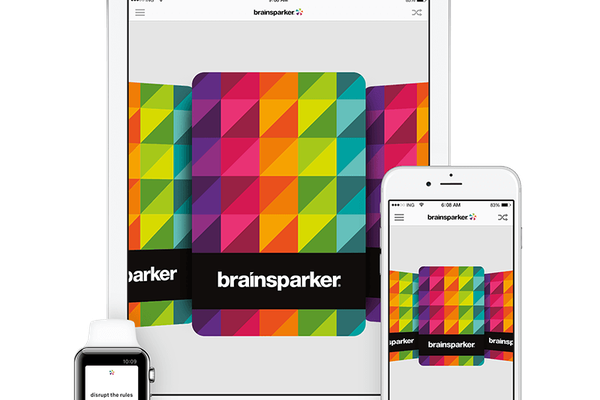 APP / Brainsparker
As we get older, we tend to self-filter our good ideas as the reality of logistics dawn on us. The result is our creative juices flowing less like a river and more like a dripping tap.
Popular creativity app Brainsparker helps people cut through that creative brain freeze. 
The app presents you with different images and words that help spark your imagination in your daily life or work. 
The app is available for iPhones from the App Store.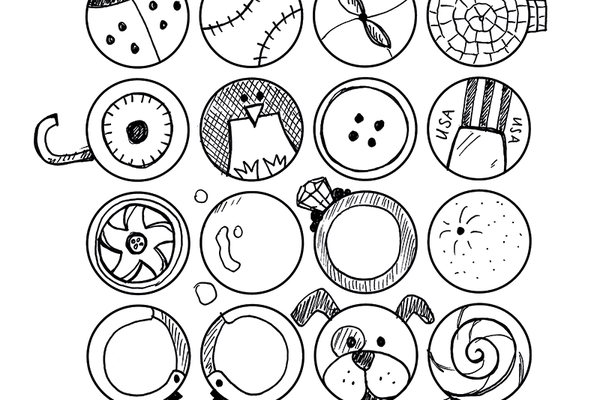 CREATIVE PLAY / 30 Circles Exercise
Sometimes quantity over quality is the way to go when you need to kickstart your creativity, and that's what Tim Brown (of the Tales of Creativity and Play Ted Talk) was thinking of when he invented the 30 Circles Exercise. 
The task is to draw 30 identical circles on a page and draw something unique in each circle within three minutes. 
Challenging you to think on your feet, this exercise leaves no room for self-editing in your creative process. 
You might also like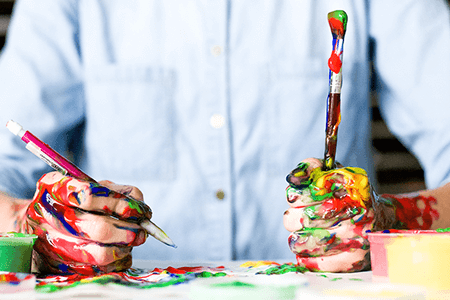 Creativity at all ages
4 September 2019
Expressing yourself creatively and making time for these types of activities has been proven to permeate other aspects of life, making us happier, healthier, more rounded individuals.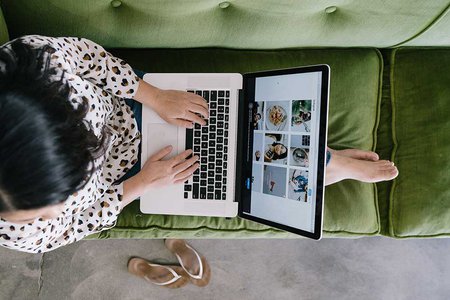 Make working from home, work for you!
30 March 2020
Working from home used to be something many workers only did now and then, but now entire offices are trying to adapt and adjust to this new reality.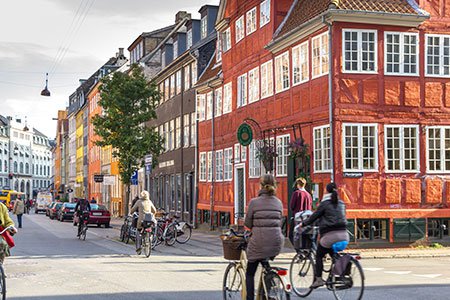 Creative Copenhagen
9 March 2020
Great design can be found all over the city of Copenhagen, and the creativity of its people has long been a source of national pride. Read more on the art city here.