Why do you need to Insure your Income?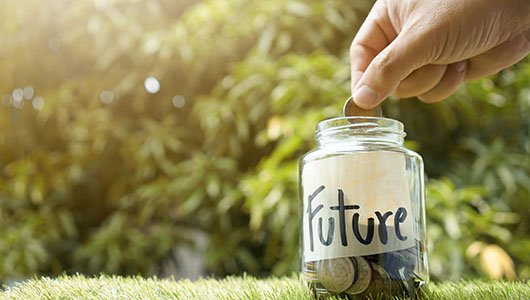 MAS Income Security pays you a weekly benefit of up to 75% of your pre-disability income if you are unable to work due to sickness or injury.
This support will continue until you are able to return to work, or until the end of your selected benefit payment period, whichever happens first. We know your work is important to you and you'll want to get back to it as soon as you can. We'll continue to support you financially during a gradual return to work.
Recurrent Disability
If after recommencing work you suffer a relapse of the same condition within six months and go back on claim, we'll waive your waiting period. Your weekly benefit will start immediately. If you become totally disabled within 12 months of being on claim for a condition unrelated to your previous claim, we may also waive your waiting period.
Premium Waiver
You have enough to take care of if you are on claim. So when we pay your weekly benefit, we'll take care of your Income Security premiums for you as well.
Hospitalisation Benefit
If you're hospitalised during the waiting period for more than three consecutive days, we can help by paying you a hospitalisation benefit.
Rehabilitation and Retraining Benefit
To help you return to work, we may provide assistance with rehabilitation and retraining costs.
Suspension of Practising Certificate
If your profession's governing body suspends your practicing certificate, a benefit may be payable.
Inflation Adjusted Benefits (while on claim)
If you are receiving an Income Security weekly benefit, we will automatically adjust the amount of your weekly benefit by the lesser of the percentage change in the Consumers Price Index (CPI) or 5%.
Inflation Adjusted Cover
We will offer you the option to increase the amount of your insured weekly benefit each year by the greater of 2% or the percentage change in the Consumers Price Index (CPI).
Suspension of Premium and Cover
If you're planning time away from work for less than 12 months, such as a sabbatical or study leave, you can suspend your Income Security premiums and cover. Simply contact us to let us know when you'll be away, and contact us again when you return to work to discuss restarting your cover.
Funeral Benefit
If you die while receiving a weekly benefit from your Income Security plan, we will pay an $8,000 lump sum towards your funeral costs.
Next Steps
For more information read our Income Security summary sheet. The next step is to meet with a MAS adviser who will conduct a free financial review. MAS advisers are happy to meet when and where it suits to fit into your busy schedule.
They can meet in person, via Skype, Microsoft Teams, or simply by phone, at a time that works for you. If you want to organise an online or phone conversation with a MAS adviser, please email info@mas.co.nz or fill in our contact form.