Hope in the face of adversity
By MAS Team | 14 January 2020
The Christchurch mosque attacks have inspired two Afghan-Kiwis to help others.
Fifty-one Afghans have the prospect of a better future thanks to the support of two former refugees now living in Christchurch. Bariz Shah and his wife Saba Afrasyabi are honouring the 51 people who died in the Christchurch mosque attacks through a project that will help Afghan people establish micro businesses such as tea stalls, fruit and vegetable cart and small sewing businesses.
The pair left for Afghanistan in November 2019 where they will reside for three months. They are filming their experiences and plan to create a documentary that will be shown in Christchurch this year.
Bariz – an engineering student and the current President of the University of Canterbury Muslim Students Association – received a MAS Here for Good Scholarship and was awarded $3,000, which he put towards a new camera for the documentary.
Saba – an Afghan who was born and raised in Pakistan as a refugee – says she and Bariz already had the idea of setting up micro businesses as a way to give back to their homeland before the horrors of the March attacks. Still, the events compelled them to put their idea into action. "Even though the Afghan people are living in a war zone and have untold hardships in their lives, they're hopeful for a better future. They became our motivation, and when March 15 happened, it inspired us to do something to help those people. We wanted to honour the 51 lives lost," Saba says.
Leading through tragedy
Bariz was only weeks into his new role as President of the Muslim Students Association when the Christchurch attacks occurred. He was part of the team who helped with the burials. He says it was a challenging time as he needed to keep his composure and maintain his strength for the community throughout.
"It was an extremely difficult time for me because not only did I have to lead during these tough times, but three of the people who were martyred I knew really well. "Looking back at the event now, I feel quite honoured to have been able to bury our martyrs. It is an experience that will stay with me for the rest of my life."
Bariz has spent his time as President continuing to support the Christchurch Muslim community. He established self-defence classes for Muslim women and was involved with an initiative that saw Canterbury Spyder Ryders offer motorcycle rides for young Muslim children.
"This initiative was great as it brought two communities with different backgrounds together. It erased the fear that Muslim children felt about white men and was a chance for us to celebrate our similarities instead of focusing on our differences."
Mentoring young Muslims
For more than a year, Bariz has been running the University of Canterbury Muslim Students Association's Rising Leaders programme as a way to provide support and mentorship to young Muslims. The programme uses adventure-based activities to help build the confidence, self-motivation and leadership of the young Muslims involved.
Two of these young people were among those killed in the mosque attacks, and others lost members of their families. "Although this tragedy caused us all a lot of grief and sorrow, we decided to use the event to work even harder to increase the brotherhood among ourselves. Three of those in the Rising Leaders programme who lost their brothers continue to attend the programme and have amazed us with their strength."
Facing discrimination
The Rising Leaders programme was something that might have helped Bariz growing up. He moved to Christchurch when he was six, just weeks before 9/11, and growing up, and he faced relentless racism and discrimination. Feeling worthless, he turned to drugs and alcohol as a way to mask the pain.
His family helped him regain his self-worth, and he studied hard to get into the University of Canterbury where he is working to gain a degree in civil engineering with a minor in global humanitarianism.
"Growing up, I lacked the guidance of good mentors. This lack of guidance caused me to stray from my true self.
"Despite the discrimination he faced, Bariz is now committed to working to bring the wider Christchurch population together with the Muslim community. "The reason I'm so motivated to do the work I'm doing now is because of the things I experienced as a young person. No young person should experience that, but looking back now, I don't blame the people for the way they acted towards me. They had no knowledge of who I was.
"What I'm trying to do now with the University of Canterbury Muslim Students Association is to create opportunities for people from different backgrounds to come together, have friendly conversations and get along with one another."
He believes the education system could help prevent this discrimination by creating an understanding of different religions and cultures.
"If it starts at school, it will ripple up to higher levels," he says.
Creating hope
Saba says micro businesses are the only way for Afghan people to survive. After decades of war, people are largely surviving day to day and have no access to support or welfare from the government.
Born into an Afghan family living as refugees in Pakistan, Saba and her siblings encouraged her family to return to Afghanistan in 2017 as a way to re-establish ties to their homeland.
Saba spent that time using photography to document the lives and experiences of Afghan people before marrying Bariz in Pakistan in 2017 and moving to Christchurch in 2018. Her mother still lives in Kabul.
She says it's inspiring seeing people retain their sense of hope for a better tomorrow in the face of so many challenges.
"Even when I was 13 years old, it was my dream to do something for these people. I can't really express the feeling in words, but it's like I'm feeding my soul. I feel blessed for the opportunity to go there and do something for these people."
Establishing micro businesses
A team of six have been scouring Afghanistan for recipients to help start their micro businesses. Saba says they're looking for people with skills and potential but who lack the funds to start their businesses.
Bariz says they don't believe in charity but are focused instead on enabling people to work for themselves by providing the tools they need. A microbusiness costs about NZ$400 to set up. Earlier this year, they raised NZ$20,000 in four weeks through a Givealittle campaign – enough for the 51 microbusinesses, one to honour each of those who died in the Christchurch attacks.
"Our model is to empower people by establishing microbusinesses, so we'll be providing them with tools or services rather than just a cash handout. For example, for a small portable business on wheels, we'll get a carpenter to build the cart, and we'll provide the business owner with two weeks' worth of goods to sell. It could be anything from vegetables to clothing – anything sellable in a market."
The pair hope to continue creating microbusinesses in countries where citizens would benefit from them.
Coming together
Bariz believes the horrors of the Christchurch attacks have provided an opportunity for understanding and tolerance in the community and that it's important not to lose momentum as time moves on.
Despite the tragedy, he believes the event has made the wider public more willing to engage with other religions and cultures. "It opened people's eyes to Islam as a religion of forgiveness, patience and love, which helped to remove the preconceptions people had from past events such as 9/11.
"The Muslim community has a responsibility now to take advantage of this situation and create opportunities for Muslims and non-Muslims to understand each other, especially at this time when people are willing to listen."
Bariz and Saba hope they can finish their documentary in time to have it premiere in Christchurch in March 2020, around the first anniversary of the mosque attacks.
You might also like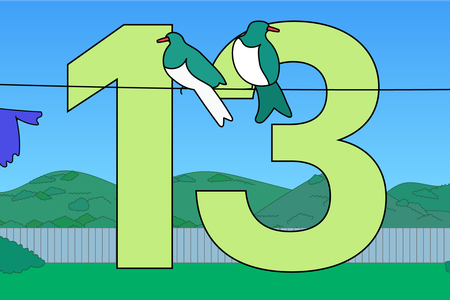 thirteen: city mission street appeal
13 December 2019
13/12/2019: Anahera, Allie & co volunteered to do the street appeal for the Wellington City Mission along Lambton Quay.
seven: flora and fauna
7 December 2019
7/12/2019: The MAS Executive Team took the opportunity to team up with Wellington City Council and planted native trees to do their bit to combat climate change and protect our NZ natives.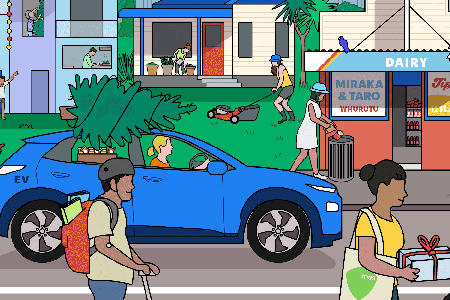 Here's to a good December!
1 December 2019
Here at MAS, each staff member volunteers one full day per year and they pitch in for a wide variety of organisations and causes. Over the next 24 days, we'll give back by sharing their stories as our #masforgood advent calendar.