My unique journey to pursuing a career in medicine
By Michelle Curtis | 27 January 2020
What family members, friends, or other individuals have been influential in your decision to pursue a medical career and in what way were they influential?
---
My journey to deciding to pursue a medical career has been a unique one. I was not someone who always wanted to be a doctor, and many seemingly small influential contributors led to the ultimate decision to apply – family members, friends and colleagues. 
Family influences
The main family contributors to my decision have been my cousin Michael, and my paternal grandparents. 
At age 5, my cousin Michael was the first New Zealand child to survive a liver transplant. In 1988, the surgery was not even performed in New Zealand; now one liver can be transplanted into three people. Unfortunately, this was only the beginning of his health journey, but the generosity of his donor gave Michael 31 years to live.
He was an inspiration to me in many ways. One of these was that he taught me to value my health and make the most of life and opportunities. Growing up, I remember visits to the phlebotomist to test for organ rejection, and many hospital admissions. I often found the symptoms he had intriguing. Michael not only made me value my own health, but also instilled a desire to help others in any way I can. 
He was a strong advocate of organ donation. Had it not been for acquiring a drug resistant infection, he would have spent more time with other children afflicted with terminal organ failure and talked them through his own transplantation journey, with the aims of comforting them and giving them hope for the future. 
In order to get around this, he offered the local paper an interview to help raise awareness for organ donation by telling his story. I felt this was very admirable and a great solution to the limitations his health created; his journey sparked my interest in science and healthcare. 
Growing up my grandparents modelled generosity, caring for others, and fostered my existing enjoyment of being helpful. Despite their limited means they always offered help to those in need, including to foster children even in their 70's, and giving food baskets to those in need in their community. Furthermore, my grandad is a highly intelligent man who worked in telecommunications and often would teach me about different elements of science or ask me challenging questions.
When thinking about applying for medical school, I saw medicine as a way of giving back to people and caring for people; while still being intellectually challenging and having the ability to continually learn. 
---
Friends, colleagues and their encouragement
I initially came to university with aspirations of being a veterinarian, as I loved animals and wanted to help. I liked the puzzle of animals being unable to tell you what is wrong with them. When unsuccesful gaining entry, many people suggested that I should apply for medicine. However, I always said I did not want to be a doctor. 
My best friend attained her dream of studying medicine and always said that one day I would want to apply, I was certain she was wrong. When she asked me two and a half years into my Respiratory Physiologist career I was surprised and annoyed to admit it was what I wanted. I saw the satisfaction she had in her career, despite the challenges associated with it, and the ability she had to maximise people's healthcare journey. Never say never!
Another reason for this change was Dr Veale, a Respiratory and Sleep Consultant who I worked with while a Physiologist. Dr Veale was inspirational in his immense knowledge, terrific bedside manner, and in that he treated everyone with the respect we all deserve irrespective of background or standing. He gave me insight into the life-long learning, hard work, required dedication and immense satisfaction gained in the medical profession. 
Intellectual challenge and desire to continually improve was further encouraged in my time as a Respiratory Physiologist. My boss, Andrew Collingwood, was always looking at new ways to streamline inefficient processes to maximise our output and improve our healthcare delivery.
This career allowed me to work with patients to acquire the best diagnostic information we could as a healthcare provider – patient team. I wanted to do more, including be able to share the knowledge I acquired with my patients in a constructive manner, something we were unable to do given our snapshot insight into the patients background as portrayed on the referral.
Furthermore, I felt that once I had learned the knowledge associated with my role that I wanted to understand and apply it further. It was a logical next step to become a doctor, a role where there was not only lifelong learning, but also the ability to contribute more fully to people's health journeys. 
---
Hiroshima Peace Memorial Park
However, the icing on the cake was not attributable to an individual, but an experience. While on a trip to Japan with my parents, we went to Hiroshima. At the Hiroshima Peace Memorial Park I was both disheartened and encouraged by the exhibits. There were visuals to tell the story of what occurred from the perspective of the Japanese people affected by the nuclear bombs; these alongside the stories told in newspaper articles were extremely comfronting and heart-breaking. However, I was heartened by the fact that despite the damage, in multiple respects, Japan has come so far. I felt that this epitomised the difference that can be made to people even in terrible circumstances by a good attitude, some assistance from others, and sheer determination. If people who have diminished health can recover to even part of this extent with the help of a good doctor, I wanted to be a part of it. 
My journey to pursuing a career in medicine was unique. My parents had always supported me to do my best and do what I wanted. I loved helping others and working with people. My exposure to the healthcare system through my family, and experiencing what a difference doctors can make in people's lives with appropriate resources helped to shape and cement my decision to apply. 
You might also like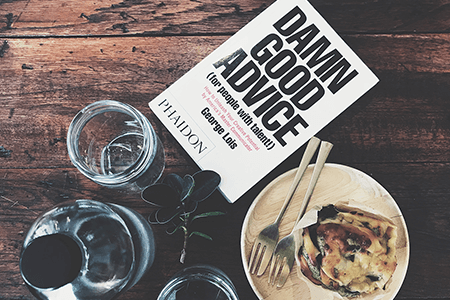 17 awesome hacks to make student life easier
8 January 2020
Juggling study, work, and socializing isn't easy so we're here to lend a helping hand with these awesome hacks to make student life easier.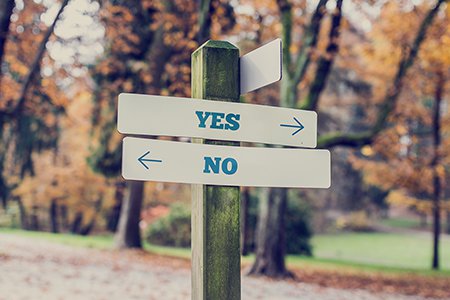 How to say 'No' so you can say 'Yes'
28 June 2021
When you know your priorities and values - what you want time and energy to say yes to - saying no becomes much simpler.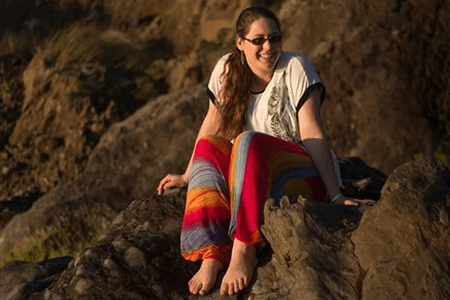 Toku Toa, He Toa Rangatira
14 January 2020
MAS Elective Scholarship winner, Jennifer Redshaw, won $1,500 to help towards her elective placement costs with her essay where she was asked to write about the person or people who had been influential in her decision to pursue a medical career.