Changes to the EQC Act – What you need to know
The Earthquake Commission (EQC) Act 1993 established the New Zealand government's natural disaster insurance product, known as EQCover. In February 2019, the Act was amended, bringing in key changes to the law – all of which will be phased in over the next twelve months being fully in place by July 2020.
These amendments broaden how EQC can apply the act and improve claims management and customer experience.
The amendments to contents cover and the increase in the residential building cap will be phased in over twelve months from 1 Jul 19, members will be affected on the renewal date of their existing policies.  For those who take out a new policy or make an addition to their existing policy post 1 July 2019, the changes will take immediate effect. 
You can access our FAQs here and more information from EQC, including a guide to your claim with EQC and a householder's guide to EQCover on their website.
There are four key changes that you need to be aware of:
Increased cap on residential building cover. The dwelling cap has increased from $100,000 to $150,000 on EQC residential building cover.
No household contents cover. EQC has removed the $20,000 household contents cover as they will no longer cover home contents that are damaged as a result of a natural disaster.
Extension on EQC claim lodgements. The timeframe on lodging an EQC claim has been extended from three months to two years.
Better information sharing. EQC has made property-related information more accessible if necessary, to help settle claims and to improve service.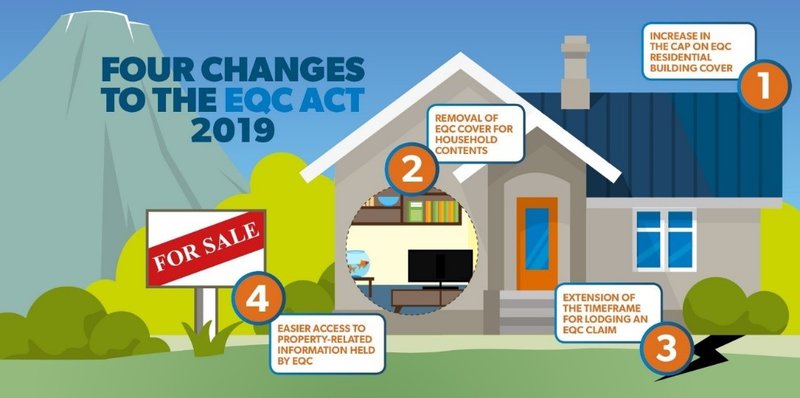 ---
More news
30 June 2019 - We have recently undertaken a review of our Income Security product and this has resulted in an increase to your base premium.
30 June 2019 - To ensure we're meeting changing Member needs, we regularly assess the market and review Member feedback to identify ways to improve our products and services.