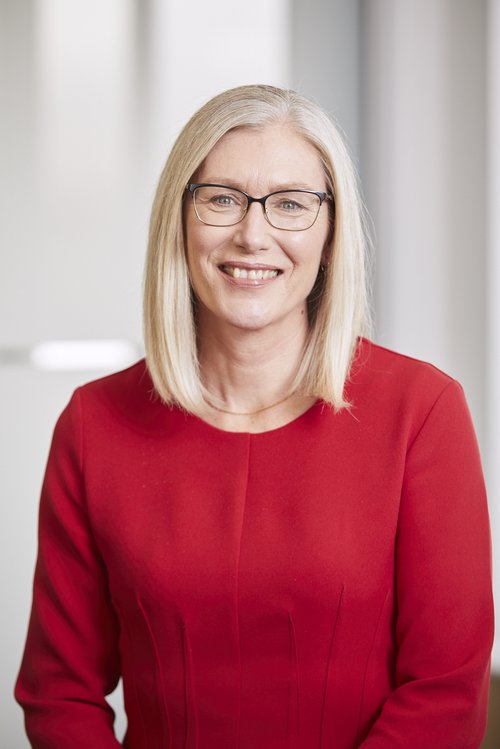 MAS welcomed Helen McDowall into the newly created role of Head of Investments and Business Development in late July.
Helen has over 25 years experience in financial services in Aotearoa New Zealand and Australia. She has held a variety of senior roles in the delivery of KiwiSaver funds and other products, most recently as Chief Operating Officer at NZX-owned funds business Smartshares.
MAS's growth focus, strong sense of purpose, and commitment to responsible investing all appealed to Helen.
"MAS is Kiwi-owned, it's been around for just over 100 years, and it's a mutual, so we're not sending our profits to shareholders or overseas. Members are at the centre of everything we do, and we have such a strong connection to our Members."
MAS's mission of inspiring a healthier Aotearoa New Zealand also aligns with Helen's own values.
"One thing that's extremely important to me is that everybody has access to good healthcare and educational opportunities, regardless of where or how they grew up. Inspiring a healthier Aotearoa is part of MAS's DNA, and that's something that really resonated with me."
Helen says MAS's rigorous assessment of companies' environmental, social and governance practices helps create positive impact.
"Responsible investing isn't just about exclusions. It's also about looking at who you're investing in, their governance, what kind of social impact they're having, and how they conduct themselves with respect to the environment, and then taking action as a result of what you learn about these companies."
While MAS already has a robust approach to responsible investing, it's continuing to develop this further, especially with regards to impact on the climate, says Helen.
"As a general insurer, MAS is very mindful of the impact that climate change is having, and will continue to have, on our society. We're making sure that our responsible investing approach reflects this too."
---
More news
25 October 2022 - Dozens of dentists received job offers as a result of attending the New Zealand Dental Association Employment Fair in August.
26 October 2022 - MAS Members are invited to join a free online discussion about mindful consumption, green wellbeing and how to incorporate sustainability into our everyday lives.