The New Zealand Dental Association Employment Fair is not your average job expo. 
It's more like real-life speed dating for job opportunities, where hopeful graduates and potential employers spend just 10 minutes together before deciding whether to swipe right on their future.  
The 'speed interview' format of the event is what makes the NZDA Employment Fair such a fixture on the annual calendar of New Zealand's dental graduates. It's a valuable opportunity, not only to meet with employers of choice, but also to network with other new and recent graduates.   
This year, a record 71 employers from private practices and Te Whatu Ora took part in the Employment Fair, meeting with 82 graduates from around the country. While all graduates were keen to make a good impression and land their ideal job, they had many different ideas about what a meaningful career in dentistry would look like.  
For Ruby Murray, it meant securing a job back home in her native Northland, rather than staying in Auckland where she had undertaken her dental training.   
"My interests are in treating low socio-economic communities and Māori communities, so Northland fits that bill and also because it's home – it's beautiful," Ruby says.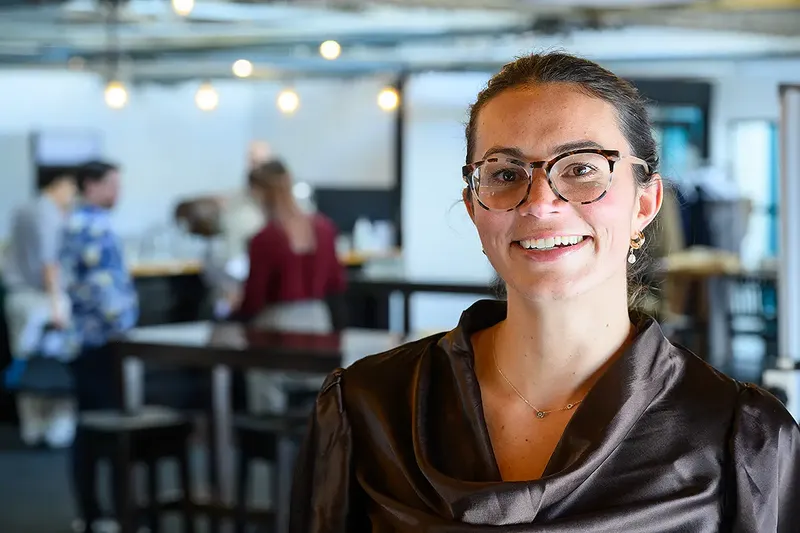 Ruby Murray  
Working in a public health setting was the objective of Harrison Fulford, originally from Hawke's Bay and hoping to find work in Dunedin or Invercargill hospitals. 
"My partner is in her final year of medicine at Otago so I'll be able to stay with her. And because of my own interest in medicine, I'm specifically looking for a hospital job, that's my main goal for today," Harrison says.   
With only a couple of months remaining until her graduation, Aucklander Sara McCarthy says she was ready to get a job and was making the most of the speed interviews.  
"I've known about this day since I first got into dental school. Everyone's always been talking about the employment fair.  
"It's intense. My cheeks are quite sore from smiling, but I think it's great. You get quite a good gauge of people and you can learn a lot in those 10 minutes," Sara says.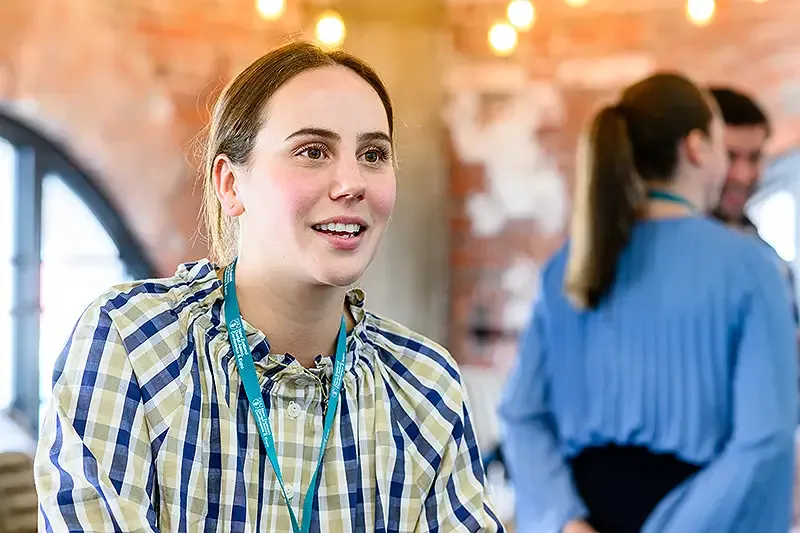 Sara McCarthy 
Dunedin-based MAS Advisers Angie Brown and Jarrad Booyens, were at the Employment Fair and spent much of the day talking to graduates and helping them deal with pre-interview nerves.  
"It's really cool for us to be part of the day. The dental school is based in Otago and we're heavily involved with it, so it's nice to say these are students that we see quite regularly," Angie says.   
Jarrad says that despite their good earning prospects, many dental graduates don't have strong financial literacy backgrounds so they can benefit a lot from talking with a MAS Adviser.  
"A lot of people coming out of dental school will end up being on commission within their first year of work, which means they're self-employed, so they've got things like tax to worry about. 
"The learning curve for these graduates from being a student and getting the allowance to earning a good income but also having to manage their financials is really difficult. That's where we can sit down with them one-on-one and talk things through," Jarrad says.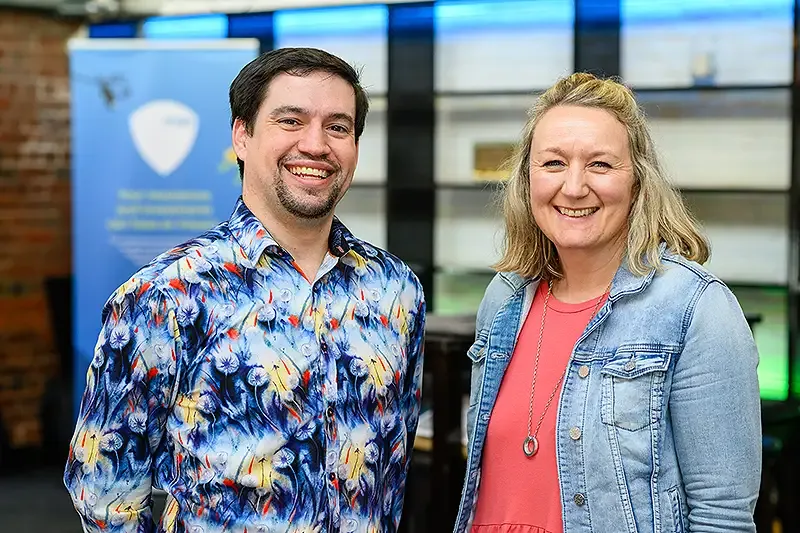 MAS Advisers Jarrad Booyens and Angie Brown
Fortunately for this year's pool of graduates, the labour market has improved and it is now not uncommon to receive multiple offers of employment.  This is a remarkable turnaround from just a couple of years ago when COVID-19 meant that a lot of dentists couldn't work at all.  
This sentiment was echoed by David Chew from Dunedin-based Chew Dental, an employer attending the fair who also works as a tutor at the dental school in Otago.   
"This has been the best year so far in terms of the number of employers attending. In previous years we were looking at around 25 to 30, but this year there are almost 80 here which is phenomenal," David says.   
David's colleague Regine Phua agrees the mood in the industry has improved for the better in the past couple of years.   
"This year, what I'm hearing from other employers as well, is that we feel like there are a lot more students ready to get into the workforce. We know as a nation that we need more dentists, so hopefully it will be a bit of a boost for the whole country," Regine says.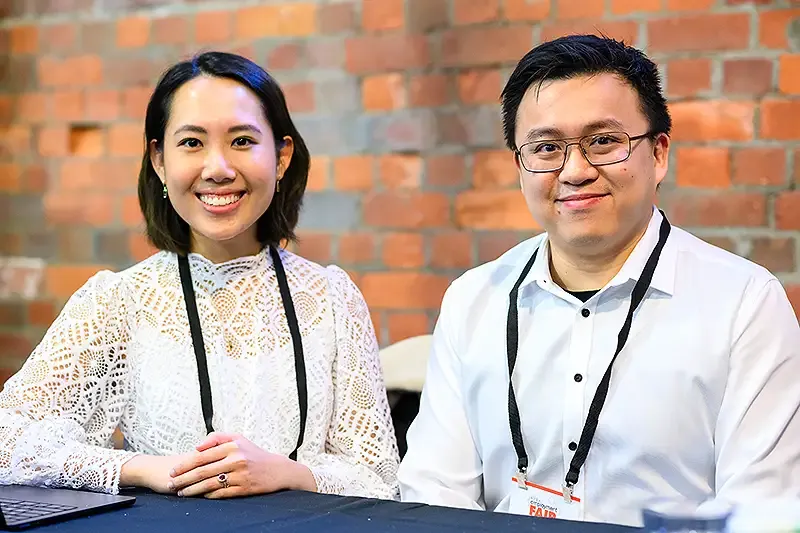 Regine Phua and David Chew from Chew Dental  
David says he and Regine both attended the employment fair as students, so they understand the nerves that can come with meeting so many employers at once. However, he also believes the class of 2023 has a lot to offer potential employers.  
"This year's graduates are an exceptionally good batch. Very, very talented in dentistry, in patient management, and very confident all round," David says.  
Ami Gilchrist, Director (Member Services) for New Zealand Dentist Association says, "It's fantastic that the students now have a number of employment options. This means that they can take their time and be more selective, so that they find the right practice that's best suited to them, providing them with the support they need when first starting out." 
This year saw 61 practices in attendance, 10 hospitals and 85 jobseekers, with 21 house surgeon job offers being made the week following the conference. Private practice offers will follow over the next few weeks.  
---
More news
26 September 2023 - MAS has won two Gold awards in the 2023 Brandon Hall Group HCM (Human Capital Management) Excellence Awards for the MAS Protect Accreditation Programme.
2 October 2023 - MAS has announced a range of enhancements to help improve our Income Security insurance product that are effective as of 28 August 2023.