Over six thousand people took part in the MAS 5.5km Fun Run/Walk at the 2023 Brendan Foot Supersite Round the Bays on Sunday 19 February under sunny skies at Pōneke, Wellington's iconic waterfront.  
Once again the MAS Fun Run/Walk was Round the Bays' most popular category encouraging participants of all fitness levels to give the course their best shot whether walking, jogging, or running.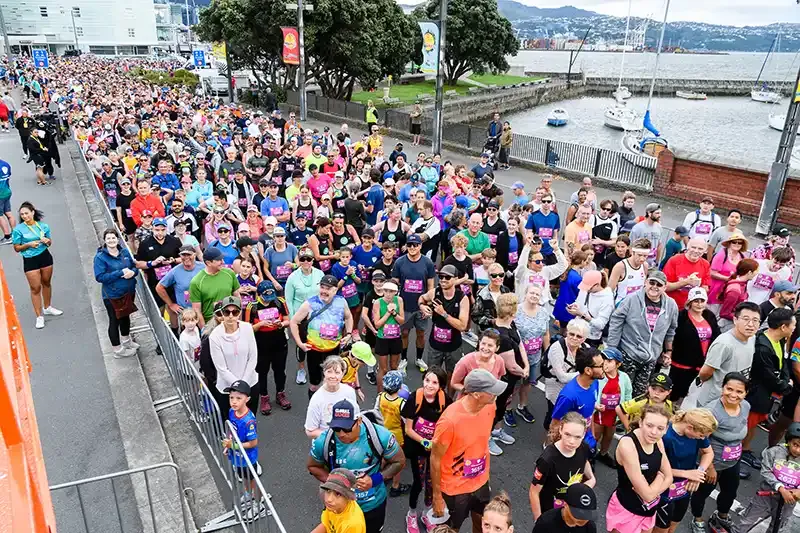 Over 6000 people entered the MAS 5.5km Fun Run Walk
If there were any nerves at the Waitangi Park start line, as over eleven thousand keen runners, walkers and their supporters came together, it was all about the runner's high at the Kilbirnie Park finish line.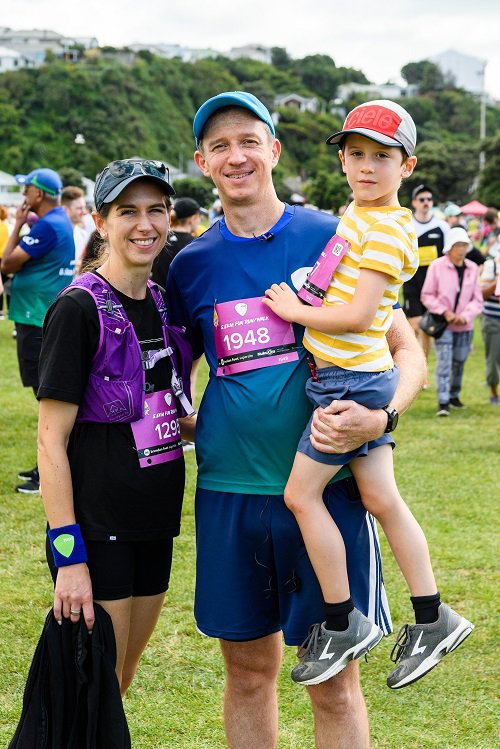 After enjoying the post-run entertainment and grabbing a complimentary snack at the MAS tent, we caught up with the MAS Senior Risk Analyst David Pegg, who ran the race with his wife Jen and five-year-old son Elliot. 
It was the Pegg family's first time running the 5.5km together, although David already had a few kilometres experience under his belt.  
"We'd run to school every morning, when it wasn't raining. It's been really good to do that kind of stuff because that motivates Elliot to keep running.  
"He couldn't wait to get his medal, so he was really looking forward to crossing the finish line." 
MAS Foundation Operations Lead Melanie Malifa took on the challenge of the 10 kilometre run for the first time.   
"I decided to go for the 10km because I thought I should do something to challenge myself. I don't know what I was thinking because I basically went from a couch potato to starting to train to run, but I'm really glad it got me going."  
Melanie says the live MAS band at the halfway mark gave her the boost she needed to reach the finish line.  
"Usually I would have done the 10km a bit slower but because there was a really great vibe, it made all the difference. 
"It's fantastic that MAS gets behind Round The Bays because it's about creating a healthier Aotearoa and getting out there alongside others is a really great experience." 
General Practitioner, and MAS Member, Nadine Kuiper rallied her family of five to complete the fun run for the third time.  
"It's really great to get back to Round The Bays after COVID cancelled it for a few years. I like to do it with the kids and show them that they can do it. 
"[My daughter] Sorcha was pretty tired. She was saying her legs were like jelly at the end. But it only takes a few minutes to recover and then you're like, 'yeah, we actually did it'. We went all the way around the bays and with all these people, everyone's smiling and having fun, it's so awesome."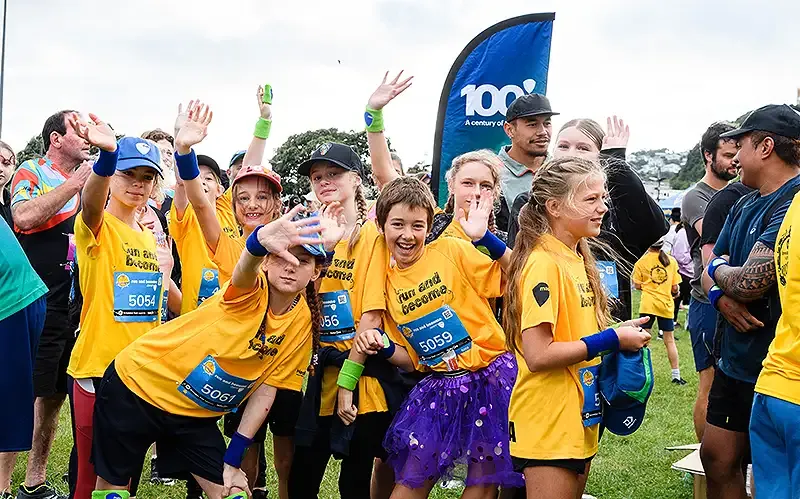 Run and Become kids get excited ahead of the race
Run and Become  
For the 4th year in a row, MAS sponsored 'Run and Become', a kiwi sport initiative that encourages tamariki and their whānau from around the wider Wellington region to take part in the MAS 5.5km Fun Run/Walk.  
Led by Nuku Ora (Sport Wellington), this initiative is designed to help improve the wellbeing of our communities by encouraging them to try out Round The Bays.  
MAS' support meant that 480 tamariki and their whānau were provided with free transport and entry fee subsidies so that they could get involved in the race day fun.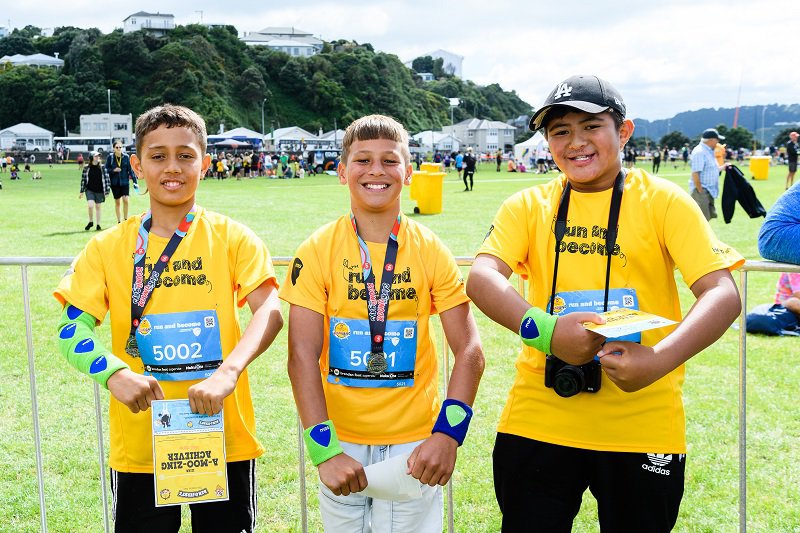 Lakeview School students Eli Tiorisnee, Paul Mila Malatai and Hohepa Hemopo walked and jogged the course together.  
The trio of 11-year-olds from Masterton did the race to get fit for rugby. Although they didn't do any training beforehand, they were exhilarated to cross the finish line. They said, "teamwork makes the dreamwork."  
Holy Family School student, nine-year-old Imeleta Avel-Sega ran, jogged and walked the fun run with her friends and whānau. She and her squad looked at healthy eating, did some running and played games to prepare.  
She said, "I felt excited but I also felt nervous because I had to walk a long way." 
Grace Avel-Ulu, an 11-year-old Whitby College student said she felt relieved when she crossed the finish line and enjoyed chatting to her friend to help her get through the race.  
"What motivated me is that my feet were sore and I was just determined to get to the finish line." 
Nicola Airey, Head of Brand and Partnerships at MAS says we're proud to support Run and Become.  
"This initiative, which encourages our tamariki and whānau to try out the fun-run, is a great expression of our purpose, to inspire a healthier Aotearoa. We know being active has amazing benefits for both your physical and mental health, and doing it all with your family and friends at your side means the whole whānau benefits.  
"It was inspiring to see so many Run and Become participants get out there and enjoy the race. We want to congratulate all participants on doing their best."  
---
More news
27 February 2023 - MAS is proud to be one of the partners of the collaboration that created Docket, led by the Sustainable Business Network.
3 March 2023 - A webinar with experts where we'll share how we're responding to this changing and turbulent environment and offer suggestions about what you can do.