A Kiwi drink company committed to doing environmental and social good won the 2022 MAS-sponsored Social Impactor category at the Sustainable Business Awards.
Founded in 2012, Karma Drinks aims to use ingredients which are good for the land, the people who grow them, and the people who consume them. The company also won the overall Supreme Award.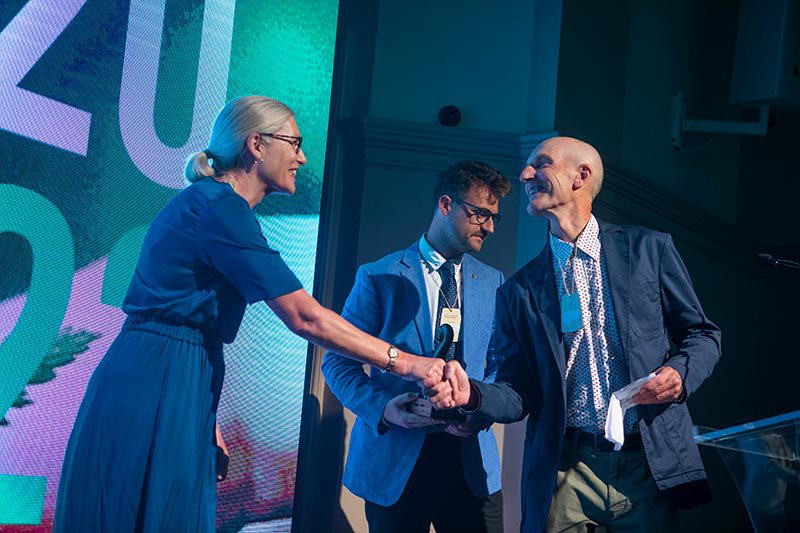 Sustainable Business Network has been running the annual awards for 20 years, highlighting the sustainability improvements being made by Aotearoa businesses. MAS has sponsored the Social Impactor category for the past three years, which is awarded to an organisation that is consistently improving people's lives through its day-to-day business practices.
The judges of the Sustainable Business Awards were impressed by Karma Drinks' ethos for creating real social value for communities and environmental value for the earth, while at the same time creating a superb product.  
One percent of revenue from drink sales goes to the Karma Foundation, directly supporting 3,000 people in the communities in Sierra Leone, who grow Karma Drinks' ingredients.
The Foundation's motto is 'trade not aid,' with the funds being used to help build independence and long term resilience. The money raised has been put towards great causes including schoolteachers, educating girls, microloans, building schools and bridges, supporting farmers to grow their product, and fresh water and sanitisation.
Karma Drinks co-founder Chris Morrison says it's through the great work of the Sustainable Business Network that people with similar missions can get together and share ideas to contribute to a better world.
"We are all facing really difficult times with climate change, the divide between rich and poor, inequity and food poverty. These are real issues that are going to be with us for a long time, and I think championing sustainability is the only way forward.
"It's fantastic to be recognised with a Sustainable Business Award. It's really great for the team and for everybody involved to be recognised for all their hard work. It's been a hard couple of years for the food, beverage and hospitality trade, so it's nice to come through it and to celebrate this."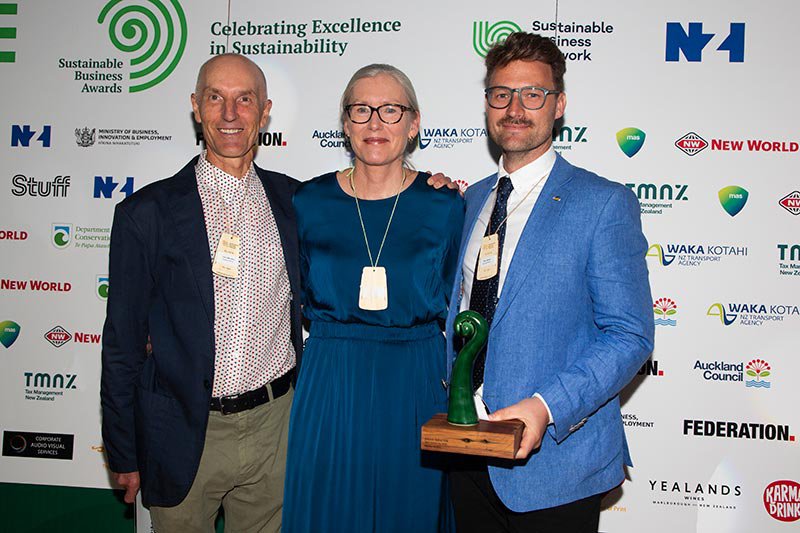 MAS Head of Brand and Partnership Nicola Airey says MAS and the Sustainable Business Awards share a similar mission of inspiring a healthier Aotearoa.
"We are proud to sponsor the Social Impactor award at the Sustainable Business Awards once again.
"At MAS, we believe in supporting communities, people and our environment – something that Karma Drinks does exceptionally well. We're so thrilled to see Karma Drinks recognised with this award; their genuine depth of integrity and sincerity throughout all stages of their operations is inspirational."
Sustainable Business Network Chief Executive, Rachel Brown says, "given the last two years and the uncertain times we are in, it's more important than ever to celebrate the sustainability achievements of organisations and individuals. The issues facing our planet are now at crisis level.
"All the finalists deserve a massive round of applause for continuing with this vital work, particularly in the face of future uncertainty.
"Collectively, the nine winners are leading the way and it was great to see such diversity of action among them – including impact from organisations focusing on local issues as well as the outstanding work of purpose-led Karma Drinks, which are now recognised as a leader on the global stage. Amongst this variety were the common threads of action on climate change and a focus on sustainability throughout the chain.
---
More news
Updated 27 February 2023 - We are undertaking our annual review of premium rates.
18 January 2023 - Changing expectations for inflation continue to drive financial markets.