Wellington walkers and runners were still able to participate remotely in one of Wellington's most iconic events despite the physical event being forced to cancel due to the Omicron outbreak.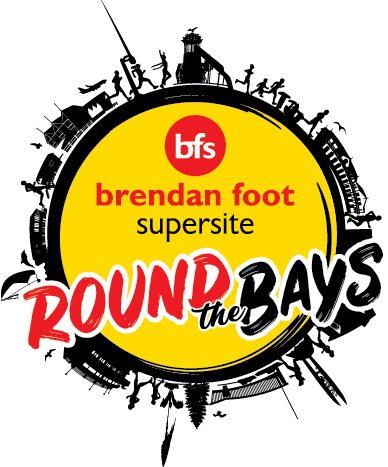 Brendan Foot Supersite Round the Bays moved to an innovative digital delivery model rather than its usual fun run/walk event around the Wellington waterfront which was due to take place on Sunday 20 February. MAS has sponsored the 6.5km fun run/walk at the event for the past two years, offering MAS Members discounted entry and free sustainable gear to participate in.
Round the Bays event organiser Paddy Pierce says the event team "knew the new variant was on the horizon", and had been working on contingency planning behind the scenes long before it was announced that Aotearoa was moving to the red light setting.
"Our decision to cancel the physical event was underlined by our need to keep our participants safe. It quickly became obvious that not only could we not go ahead on 20 February as originally planned, but our April postponement date would be at the peak of the outbreak."
Paddy says the best part of working in the events industry is seeing your work in front of your eyes, so cancelling the event was tough for him and his team.
"But being able to offer a virtual event meant we could still deliver something great," he says.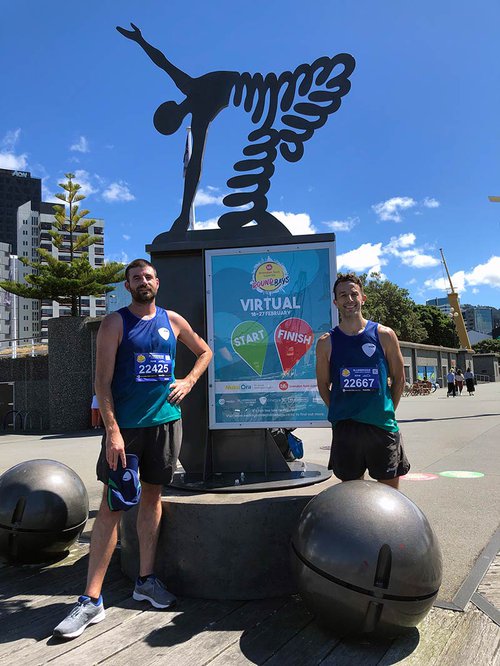 The Round the Bays team worked with their timing partner SportSplits Tracker to create a digital event that let runners participate in the race in their own time during a virtual race week, says Paddy. They also set up a course around the Wellington waterfront using footpath stickers and signs, which was similar to the race day course.
"Omicron meant there were a lot more barriers to participating in the event, but the feedback we got from people who did take part was great."
Paddy hopes the team will be able to deliver the full event in early 2023.
"Ours is an iconic Wellington event that people do get really excited about. It's not just about the beautiful waterfront, but everything from our performances at the finish line to the way Wellington businesses get behind it."
"It's been a tough year, but we're hoping for a much more normal 2023."
MAS Member tops 6.5km category
MAS Member David Haunschmidt topped the MAS-sponsored 6.5km run, completing the course in an impressive 22 minutes.
An emergency department doctor at Wellington Regional Hospital, David started running when he moved to New Zealand from his native Scotland five years ago.
"I started exploring trails on my days off and I soon realised that if I ran the trail instead, I could experience a whole day walk in a few hours. I got the running bug, and discovered that the running community here in New Zealand is really lovely."
David has lived in Wellington for less than a year, so had never run Round the Bays before, but signed up as he's "always looking for new experiences".
"I normally like to run longer distances. I'd registered to run the Tarawera Ultramarathon, a 100 kilometre race, the week before Round the Bays, so I thought the 6.5 kilometre distance would be about right. Of course the ultra was cancelled, so after I'd finished the 6.5 kilometre course I ran a few more back home on the trails."
The shift to a digital event didn't bother David, who says it's a tough time for event organisers at the moment.
"To be able to put on a cool event virtually and make it work so well is really impressive. There was lots of online chat about it, a course plotted out around the waterfront, and enough going on to make it feel like you were still doing a proper event."
"I'd love to do Round the Bays again next year - it'd be nice to see how it compares to having the digital event."
---
More news
17 March 2022 - MAS is supporting BBM's Foodshare programme, providing much-needed food parcels to whānau across Counties Manukau.
3 March 2022 - Mindful Money, a well-known charity promoting responsible investment in NZ, has just released a list of KiwiSaver funds that have investments in Russian Government bonds or Russian companies with ties to the Kremlin.