The Board of Medical Assurance Society (MAS) is pleased to announce the appointment of Jason McCracken as its new Chief Executive Officer.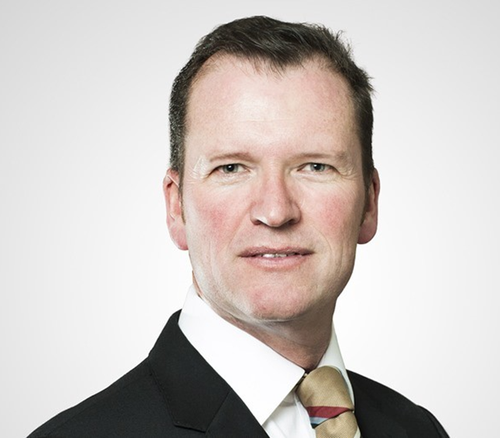 Jason will succeed Martin Stokes, who earlier in the year announced that he wished to retire as CEO once a suitable successor was found. Jason will join MAS and take up the CEO role in March 2023.
Jason is a highly experienced senior executive with a strong commercial, financial and operational track record spanning a 25-year career in New Zealand, Australia and Switzerland. He has held a wide range of senior roles in Australasia's two largest insurance conglomerates (IAG and Suncorp). He was also Head of Insurance and Wealth Risk at ANZ NZ.
Jason has a deep understanding of the General Insurance business as well as strong knowledge of both the Life Insurance and Investment markets. He has also led start up organisations and was CEO of the International Hockey Federation after a successful career as an Olympic Umpire and Tournament Director that took him to four Olympic Games. MAS Chair Brett Sutton said: "Jason is a seasoned and proven Executive with a track record in leading and growing organisations. He has strong commercial acumen and experience whilst being sensitive to customers, staff, and stakeholders during times of growth and change. 
The Board believes that Jason is a great fit for MAS and well qualified to lead the mutual into the next phase as we continue to meet our Members' needs with quality products and services, as well as helping to grow a healthier Aotearoa New Zealand, particularly through our philanthropic arm the MAS Foundation. I look forward to welcoming Jason to MAS in March 2023."
"I would also like to thank Martin Stokes for his outstanding leadership of MAS over two decades. Martin has led the organisation through an exceptional period of MAS's 100-year history. He leaves the organisation in a very strong position to embrace future challenges. The Board wish to acknowledge Martin over the coming months as the leadership of the organisation is smoothly transitioned."
---
More news
14 October 2022 – The quarter was a volatile one for financial markets as investors' expectations that inflation was near its peak seesawed between optimism and pessimism.
14 October 2022 – We unpack the reason why interest rates have risen sharply and why this may have caused short-term pain but potentially long-term gain.