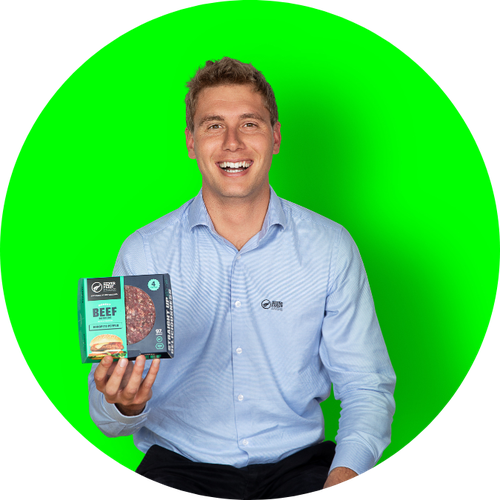 The In-House Lawyers Association of New Zealand (ILANZ) Awards celebrated the next generation of rising talent with Fraser McCallum named the MAS Young In-House Lawyer of the Year for 2022.  
The award saw him recognised for his work as Privacy Officer, Legal Adviser and Graduate at Silver Fern Farms, and for his potential amongst some of the country's best new talent. He was awarded a $5,000 grant for a community organisation of his choosing. 
Fraser was "blown away" to be named the MAS Young In-House Lawyer of the Year. 
"When I found out I'd won, first of all I thought it was a joke. I was honestly humbled and I couldn't believe it. I'm super proud of myself and really surprised given the level of candidates out there; their experience and what they've achieved is brilliant. 
"This award is for the business as much as it is mine. It's only because of my great mentors, and a great business behind me, that empowered me to do well." 
Diving into the deep end 
After completing a Masters of Environmental Law and Natural Resources Law and Policy at Denver University, Fraser returned to Dunedin in 2020, where he had studied for his law and commerce degree, and began navigating applying for jobs amidst the uncertainty of COVID-19. 
Not one to wait in the wings, Fraser suited up and hit the pavement introducing himself and handing out his resume to potential employers. Silver Fern Farms was one of his stops and he's now been with the meat producer for two years. 
Fraser enjoys the variety and connections of in-house work. 
"At this stage in my career, I think I've gotten so much value out of being in-house. I feel that the complexity and variety of work that I've been getting is quite unique for someone a couple of years out of university. I've been really fortunate in that respect." 
Interacting with experts of the trade is what keeps Fraser excited about his work. 
"I get great projects that I can really sink my teeth into and no two days are the same. 
"For the past couple of years, I've been a sponge of knowledge, surrounded by all of these different people –  whether it's lawyers, engineers, or scientists – and I've learnt so much." 
Giving back
Helping people and communities is what keeps Fraser motivated. His proudest moment in his career so far was setting up an Employee Hardship Fund for the thousands of people Silver Fern Farms employs. 
Employees can apply for financial support to cover things like mortgage repayments, rent, emergency medical, transport, and food vouchers for when times get tough and they're unable to work. 
"There's no better feeling than being able to give back to the people that give so much to us.
"People go through some really hard times, a lot of strife, and unforeseen hardship in their life, and sometimes you just need a bit of support. 
"The feedback we receive, and the fact that people take the time to tell us through such tragedy and hardship, is that this has made a meaningful difference to help them get through.
"Seeing the tangible difference you're making to people's lives, and to the communities that we operate in, is a huge driver for me."
MAS Head of Brand & Partnerships Nicola Airey says MAS is proud to recognise and support young professionals who are championing new ideas and innovation, leading the way and inspiring others.
---
More news
12 December 2022 - A Kiwi drink company committed to doing environmental and social good won the 2022 MAS-sponsored Social Impactor category at the Sustainable Business Awards.
Updated 27 February 2023 - We are undertaking our annual review of premium rates.