Dozens of graduate dentists received job offers as a result of attending the New Zealand Dental Association Employment Fair in August.
The fair, which coincides with the NZDA's annual conference, gives final-year dentistry students and recent graduates the chance to meet with prospective employers from private practices and the public healthcare system. MAS signed on this year to support the initiative for the next three years.
NZDA Director (Membership Services) Ami Gilchrist says it was established to help Kiwi dentistry graduates who were struggling to find suitable employment. 
"We run it in a speed-dating format with quick, 10-minute appointments. So in one afternoon, employers can meet with up to 20 students and new graduates, and create a shortlist of who they want to follow up with in a more formal interview."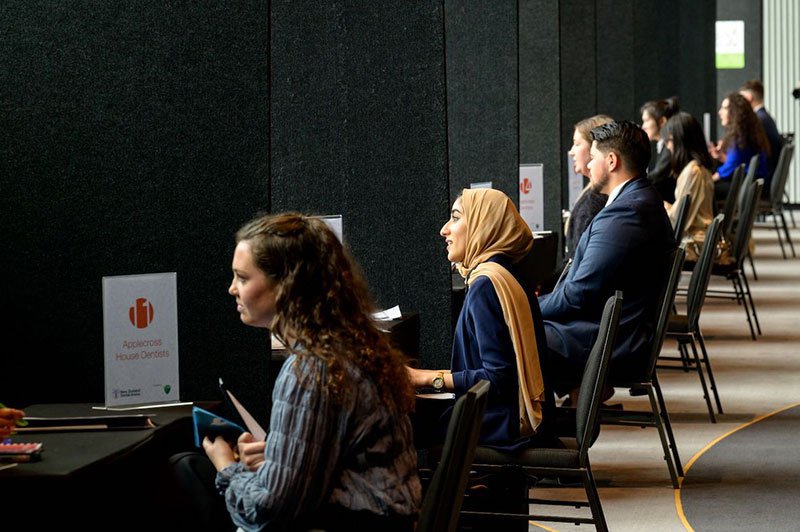 This year was the first opportunity since COVID-19 for the fair to happen in person, which meant there was a lot of excitement in the room, says Mark Goodhew, Practice Principal at Timaru Dental Care.
"Last year it was held over Zoom, but nothing beats meeting face-to-face. There were 70-odd students at this year's fair, and it was great to see the excitement in the room."
Mark spoke to a dozen prospective graduate dentists, created a shortlist of three to interview, and offered the job to a new graduate who will start working at the practice in the new year.
"It's a great initial starting point for employers and new grads to get an idea of what they have to offer and discuss their expectations."
University of Otago fifth-year dentistry student Samantha Smith said the fair was "busy and full-on" but well worth her time. She met with about 10 prospective employers and received a number of job offers after the fair.
"I have secured a job in a private practice located in Christchurch next year, which I am very much looking forward to."
Ami says with graduate dentists needing support and mentorship as they adjust to the job, it's important to match them with the right practice or position, and the fair allows that chance to find the perfect fit.
Ami says they wouldn't be able to run the fair without MAS' sponsorship. NZDA organises transport and accommodation for the students to attend the fair, flying about 70 students from Auckland and Dunedin. 
In addition to the employment fair, they attend the conference dinner, an award ceremony and participate in the Young Dentist Day, which is a programme specifically designed for them. MAS' three-year sponsorship of the NZDA Employment Fair also covers the Young Dentist Day.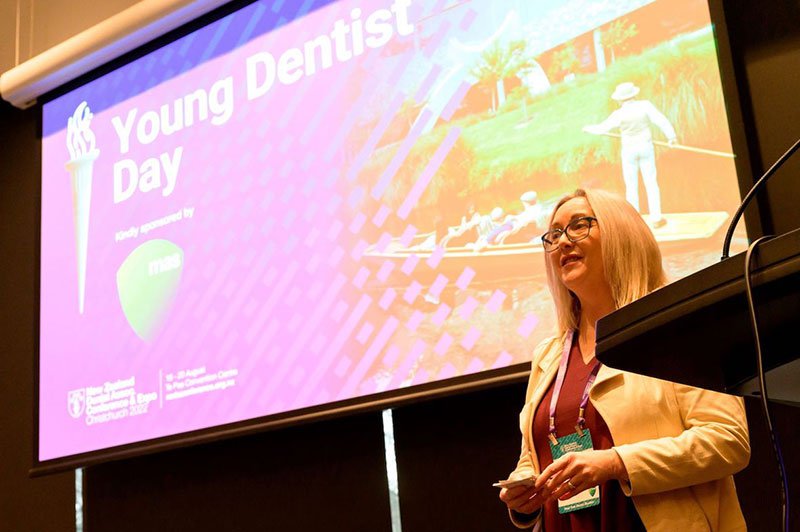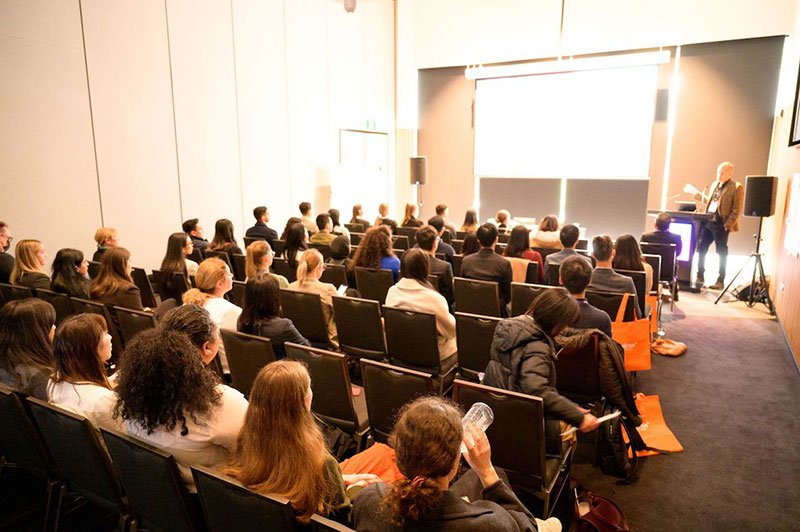 "MAS' support for the next three years is vital. It's quite an undertaking to fly 70 students from around the country to an event. The students do pay a registration fee to attend and a small portion of the transportation costs, but without the help of MAS, it would be unaffordable for them. We wouldn't be able to do it without MAS' support," says Ami. 
---
More news
26 October 2022 - MAS Members are invited to join a free online discussion about mindful consumption, green wellbeing and how to incorporate sustainability into our everyday lives.
18 November 2022 - MAS won three awards at the 2022 Plain Language Awards, including best Plain Language Champion for Phil Belcher, MAS Product Manager Life & Disability Insurance.