Entries are now open for one of Aotearoa New Zealand's biggest fun run events, Brendan Foot Supersite Round the Bays. The iconic event returns to the Wellington waterfront on Sunday 19 February 2023, after the last event took place digitally online due to COVID-19 restrictions.
MAS is supporting the 5.5km fun run or walk at the annual event for a third year. MAS Members are eligible for discounted entry, and invited to relax and refuel with a free barbecue at the finish line.
MAS Head of Brand and Partnerships Nicola Airey says the organisation is proud to partner with an event that makes it fun and easy to stay active.
"MAS is an insurer and KiwiSaver provider on a mission to inspire a healthier Aotearoa, and entering this iconic Wellington event is a great motivator to staying active over summer. We look forward to seeing plenty of MAS Members and their whānau involved in the 2023 event," she says.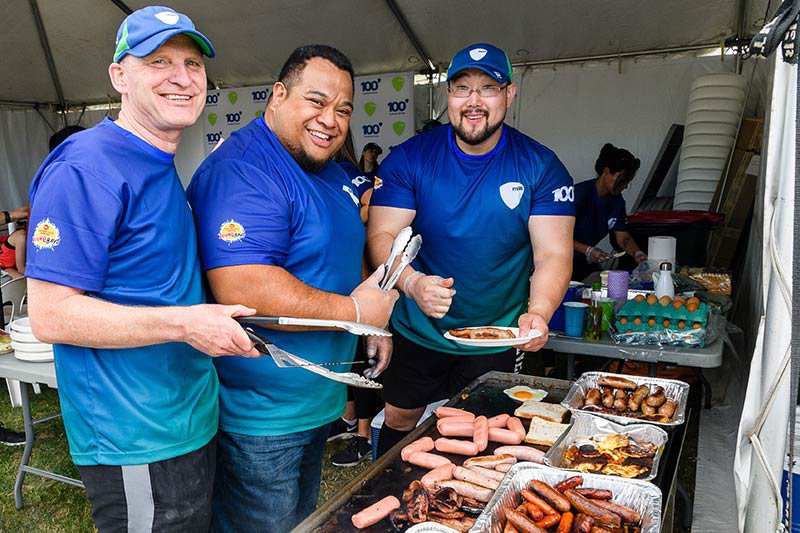 2023 also marks the third year of MAS sponsoring Run and Become, a programme run by not-for-profit community organisation Nuku Ora that helps make physical activity approachable and fun for predominantly low-decile school students in the Wellington region.
Run and Become helps kids take part in Brendan Foot Supersite Round the Bays, getting them ready for the big day with fun workshops and accessible advice on healthy habits. It offers free entry and transport for hundreds of tamariki and their guardians, as well as pre- and post-event kai.
Nuku Ora event manager Paddy Pierce says Run and Become was set up to help more Wellington families participate in Brendan Foot Supersite Round the Bays.
"We know there are so many benefits for whānau to be more active together, so our aim is to help families from around Wellington get ready for and take part in this exciting community event.
"We've seen hundreds of tamariki participate in the previous two years, and we're excited to kick off for 2023 – especially after last year's event was affected by COVID-19 restrictions."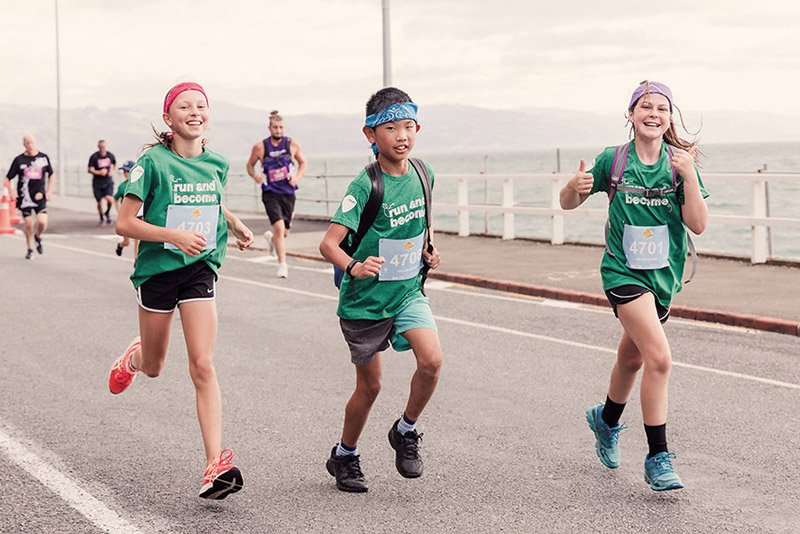 The Nuku Ora team will be holding Healthy Active Learning workshops in schools around Wellington, giving kids practical resources to go home and train with their family over summer, says Paddy.
Nicola Airey says "Run and Become's mahi helps our tamariki develop healthy habits and get excited about being active, something we're also passionate about here at MAS. It's great to be able to help more young Wellingtonians to take part in this fun event."
Entries are now open for Brendan Foot Supersite Round the Bays 2023. All MAS Members need to do to get discounted entry is enter their Membership number in the promo code section of the registration form.
---
More news
9 December 2022 - The In-House Lawyers Association of New Zealand (ILANZ) Awards celebrated the next generation of rising talent with Fraser McCallum named the MAS Young In-House Lawyer of the Year for 2022.
12 December 2022 - A Kiwi drink company committed to doing environmental and social good won the 2022 MAS-sponsored Social Impactor category at the Sustainable Business Awards.