MAS has joined the Trees That Count movement to help create a healthier future for Aotearoa New Zealand. For each new Professional Life Plan policy or new Income Security policy purchased between 1 February to 30 April 2023, MAS will fund a native tree on the Member's behalf.
Environmental factors like air pollution, and climate change have been linked to non-communicable diseases such as cardiovascular disease, cancer and respiratory illnesses, which cause 90% of deaths in New Zealand.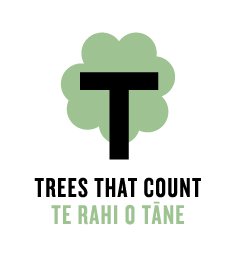 Trees not only sequester carbon but absorb air pollutants which may over time result in lower incidences of non-communicable diseases, fewer hospital admissions and lower health costs. Plus, studies show that immersing yourself in green spaces can increase your mental wellbeing and eliminate stress.
Head of Brand and Partnerships Nicola Airey says MAS is excited to pilot this initiative and to support the Trees That Count movement, managed by environmental charity Project Crimson.
"This native tree planting initiative is a significant step towards our goal of inspiring a healthier Aotearoa. For us at MAS, that means not just the health of individuals and communities, but also the planet. We're thrilled to be able to partner with such a great cause and we hope others will join us in our support."
As a purpose-led organisation that aims to grow a healthier Aotearoa New Zealand, MAS Life & Disability Insurance Product Manager, Phil Belcher says that looking after our people and the planet, is at the core of what MAS does.
"This initiative provides Members with the benefits of having a life policy in place to protect themselves and their families, while each tree planted helps to mitigate climate change and increase our native biodiversity. Planting native trees will contribute to greater sustainability, and a healthier future for Aotearoa New Zealand."
Since 2016, Trees That Count have enabled the planting of over 1.5 million native trees. In the next 50 years, these trees have the potential to remove around 330,000 tonnes of carbon dioxide from the atmosphere.
Trees That Count Head of Marketing and Partnerships Melanie Seyfort says: "We are pleased to partner with MAS, and their Members on this initiative. Planting native trees is one of the most significant actions we can take for the physical and mental wellbeing of New Zealanders. It will help to protect water and air quality benefiting the health of our communities for years to come."
Learn more about signing up for a new MAS Professional Life Plan policy or Income Security policy.
---
More news
Updated: 15 February 2023 - Are you affected by the weather around the North Island? We have a team standing by to take your call and assist you with claims.
24 February 2023 - Over six thousand people took part in the MAS 5.5km Fun Run/Walk at the 2023 Brendan Foot Supersite Round the Bays on Sunday.