MAS is proud to be a category sponsor of the Brendan Foot Supersite Round the Bays fun run/walk in Wellington this summer.
The event will be held on 21 February 2021, and is one of the three largest events of its kind in New Zealand.
There are several different course options and formats participants can choose to enter. MAS is the category sponsor for the 6.5km Fun Run/Walk, which is the most popular category and is designed for people of all ages and abilities. In 2020, around 6000 participants took part in the 6.5km Fun Run/Walk.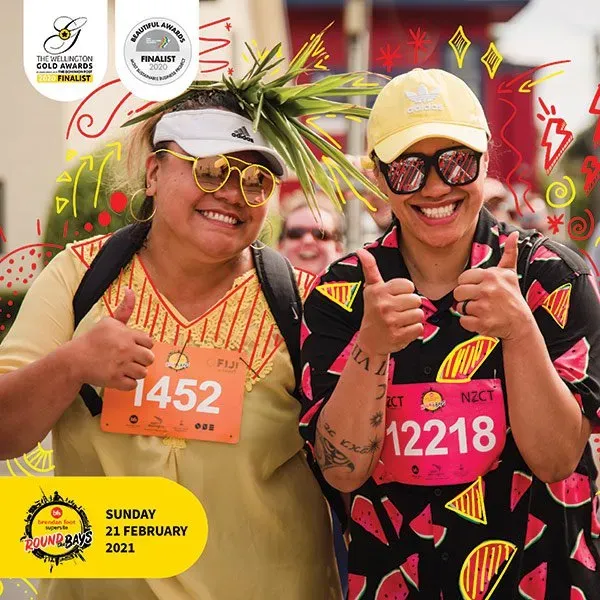 "We're excited to be involved with the Brendan Foot Supersite Round the Bays," says MAS Chief Executive Martin Stokes.
"As a mutual, we're always looking for ways to support health and wellbeing community initiatives. I can't think of a better way of doing this than helping Wellingtonians to come together and enjoy a run around our beautiful waterfront."
MAS was also interested in being involved because of Sport Wellington's goal for the Brendan Foot Supersite Round the Bays to be a waste-free event by 2025. This commitment to sustainable business practice has seen a reduction in carbon emissions, use of recyclable flyers and the introduction of re-useable cups.
"As an insurance and investment mutual, our whole operation is aimed at investing in social and environmental impact through the MAS Foundation and our responsible investing approach. The focus this year from Round the Bays on mental health and sustainability is great to see, and we're excited to play a part. We'll see everyone at the starting line!" Martin says.
Early Bird entries open on 5 November. Late entries can be submitted right up until the day before the event itself.
For more information visit www.wellingtonroundthebays.co.nz.
---
More news
5 October 2020 - We want to reassure our Members that unless we have contacted you to discuss replacing these parts, you are not affected by this problem.
5 October 2020 - MAS is proud to be sponsoring the Social Impactor Category at the Sustainable Business Awards 2020.