The organisers of the 2022 New Zealand Medical Students' Association Conference believe the experience has taught them skills that will be invaluable to their medical careers.
Reflecting on their experience as co-conveners of the three-day 2022 New Zealand Medical Students' Association Conference, Michael Chim and Sarina Towers say while organising a major event during a pandemic was challenging, the communication and problem-solving experience it gave them was irreplaceable.  
Sixth-year trainee interns, 26-year-old Michael and 23-year-old Sarina, worked together with a small team to bid for, plan, and run the conference. They agree that juggling event organisation and clinical demands was a "roller coaster" and required lots of long nights to make it happen.
Navigating restrictions
The unsureness of the COVID-19 pandemic presented extra issues for the team to navigate, Michael says.  
"The COVID-19 situation was honestly frightening. A lot was up in the air, and we had contingency plans for what would happen if there was a change in lockdown or traffic light levels. Around April or May, it started to look like we could go ahead, and we took a massive risk and just ran for it," he says. 
Sarina agrees. "Looking back, it seems a little bit insane that we decided to go ahead with it. But, surprisingly, everything worked out."  
After months of planning, seeing the conference take place on 10-12 June in Ōtautahi Christchurch was a hugely rewarding experience for the duo and their team.  
"I really didn't think I was going to be able to sit down and actually enjoy any of the conference, so that was a massive highlight," Sarina says. "I found it a bit wrong because I always felt like 'there must be something else I should be doing right now'."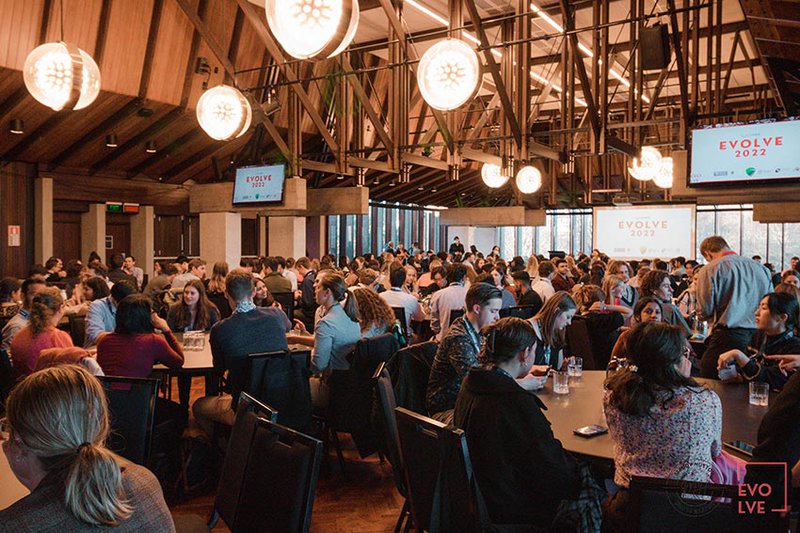 Evolving the system
The conference team settled on a theme – 'EVOLVE' – while putting in the conference bid in mid-2021. Sarina says "it was really clear that after two years of COVID, everyone was feeling fatigued and burned out. We wanted to focus on reinvigorating students and reigniting the passion they have for healthcare. 
"Our tagline was: How would you like to see healthcare evolve? So that became a big focus for us throughout the conference programme." 
Michael says the theme was timely, given Te Whatu Ora (Health New Zealand) was officially established on 1 July, a few weeks after the conference took place. Speakers were asked to prepare presentations based on the evolution in healthcare in Aotearoa.  
"One of our keynote speakers was Health Minister Andrew Little, who spoke about how the system is evolving and why we need to change the health system to better suit our communities and population.
"And Professor Suzanne Pitama, the dean of the University of Otago, Christchurch, spoke about how she's seeing the health system evolve in terms of providing better healthcare to Māori communities, and how we as medical students and future health professionals, can evolve a system that is more culturally safe for minority populations," says Michael.  
A learning experience
The co-conveners agree that organising the conference has been a valuable experience and taught them practical skills they will take into the workforce with them.  
"It's been an amazing roller coaster, learning how to work in a really close environment with peers, handling disappointment and frustration, and navigating situations when things don't go as planned," says Michael.  
"It's definitely been the biggest learning curve I've ever experienced, and probably one of the best experiences I've had in medical school." 
Michael and Sarina are looking forward to passing the baton onto the organisers of next year's conference and sharing these insights with them. They want to acknowledge the hard work of the rest of the NZMSA conference team: Jessica Stanners and Jessica Middelberg, logistics; Harris Sciascia, social; Claudia Lewis, media and communications; Caroline Bain, academics; Callum Hill, sponsorship; and Nicola Williams, treasurer.  
MAS and NZMSA partnership
MAS is the diamond sponsor of the NZMSA Conference and has supported the event for over 10 years. We are also a Welfare Sponsor of NZMSA, supporting a range of welfare-related events run by NZMSA. We are proud to be supporting those that will one day play a key role in improving the health of our whanau and communities.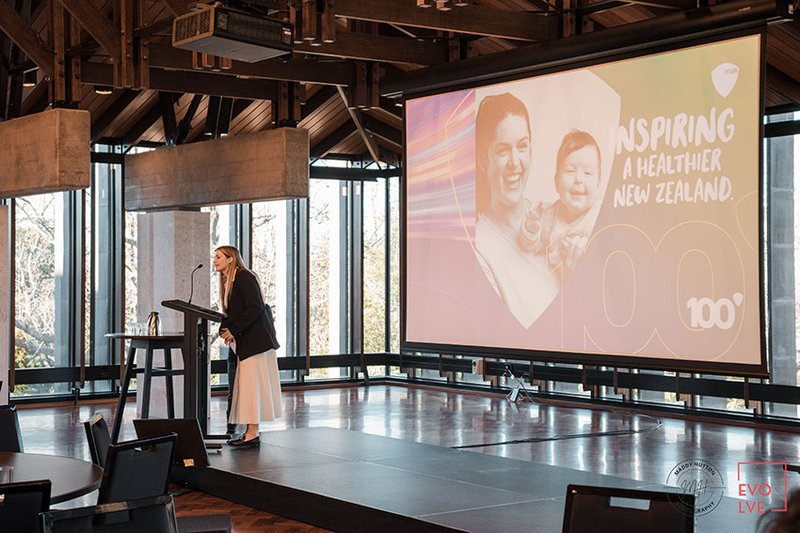 ---
More news
14 July 2022 - MAS sponsored Jacinta Fa'alili-Fidow's (founder and CEO of Moana Connect) keynote speech at the inaugural NZ Women in Medicine Conference, which took place in Wellington in May 2022.
13 July 2022 – Aotearoa New Zealand's top ethical and responsible investors were celebrated at the Mindful Money Ethical and Impact Investment Awards 2022 on 28 June.