24 December 2018
MAS Rated top insurer by motor vehicle repairers 2016 and 2018
The Collision Repair Association (CRA) and the Motor Trade Association (MTA) carry out a joint survey, open to all CRA members and MTA collision repair members. The survey - the Collision Repairer Survey of Insurers, gives collision repairers a chance to comment on the performance of insurance companies that they have worked with over the previous 12 months.
MAS was once again the top overall performing insurer, scoring top in both the 2018 and 2016 survey results.
Please click to download the 2019 Collision Repairer Survey.
Consumer NZ People's Choice 2016, 2017 & 2018.
Thank you to our Members for awarding us Consumer NZ's People's Choice across four categories house, contents, car and life insurance.
We wouldn't be who we are without our Members, so thank you, we're very humbled.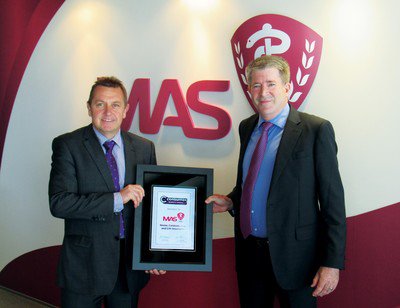 What Consumer had to say
MAS has been awarded the Consumer People's Choice awards for insurance.
MAS had a particularly strong performance picking up the award across four insurance categories: house; contents; car; and life.
People's Choice winners are found through analysis of Consumer NZ surveys. The general insurance survey garnered responses from more than 8,000 Consumer NZ members rating the service they received from their provider.
A business or brand must be a standout performer for customer satisfaction to receive a People's Choice award.
"MAS achieved an average overall satisfaction rating of 82% in the home insurance category, 87% for contents insurance, 86% for car insurance and 70% for life insurance."
"MAS have set a high bar in terms of customer satisfaction and we congratulate them on an outstanding achievement."
---
More news
29 October 2018 - Here's everything you need to know about the upcoming changes we're making to some of our portfolios, along with the joy investors experienced in the quarter.
26 October 2018 - MAS has achieved a new high with MAS KiwiSaver Plans and MAS Retirement Plans exceeding $1.5 billion for the first time.