E-scooters have taken over the streets of New Zealand. Lime, Flamingo and JUMP e-scooters have suddenly adorned our sidewalks with an array of bring colours. It's all fun and games until someone has to make an ACC claim.
What do you call a group of e-scooters? A whizz? Or maybe a trouble? There's no doubt that e-scooters have become popular, but they've also been responsible for many well-publicised accidents. These have shown the scale of the new territory we're scooting into for insurance providers, e-scooter users and the general public.
Between October 2018 and May 2019, ACC received 2,432 injury claims concerning e-scooter injuries. And that was when just Lime e-scooters were available in Auckland, Christchurch, Dunedin and the Hutt Valley. Since then, Flamingo launched in Auckland and Wellington, with Christchurch joining in September 2019, and JUMP (owned by Uber) launched in Wellington.
So what do e-scooter users need to know when it comes to riding them safely and avoiding injury?
---
Don't be a rulebreaker
As fun as it sounds, riding into the sunset on an e-scooter with your significant other's arms wrapped around you is not allowed. Only one person is permitted to ride an e-scooter at a time.
Taking an e-scooter ride after a few drinks is also against the rules. You cannot be drinking during or before taking an e-scooter for a ride.
There are no hard and fast rules around helmets, although Flamingo and JUMP both recommend wearing one at all times. Flamingo provides 'free' helmets that you can order online for a $10 shipping fee, and JUMP has a partnership with a provider of helmets that can be ordered via their website.
Riders are also encouraged to refrain from using their cellphones while riding.
Be aware of your surroundings
Our footpaths are packed with commuters as it is, so the addition of high-powered e-scooters has the potential to throw a spanner in thr works.
Treat the footpath like the road and your scooter like a car. Don't ride erratically, take your headphones out so you can hear things coming, and give way to pedestrians.
We've all heard the saying 'drive to the conditions', and the same goes for riding an e-scooter. If it has been raining, consider this and adjust your speed accordingly. Take corners slowly and reduce your overall speed.
There are certain areas in each city where riders are not permitted to ride e-scooters. Read the prompts in the app and take note of the no-go zones.
Be mindful of others
E-scooters are a reasonably new concept in New Zealand, and we're all still learning to share the footpath. You must be aware of people – whether they're walking, on bikes, with prams, in wheelchairs, with dogs or on other e-scooters. Everyone has the right to get to their destination safely.
When ending a ride, make sure to park the scooter out of the way of people passing by. Don't just leave it in the middle of the footpath.
But despite best efforts, accidents do sometimes happen.
If you find yourself in a sticky situation with an e-scooter, make sure you report the incident to both the e-scooter provider and the police if the situation calls for it.
If you have injured yourself while riding, ACC should cover you in most situations, provided you weren't breaking any of the rules while operating it.
When you hop on an e-scooter, you are taking on responsibility for potential damage to the e-scooter itself and anything it may come into contact with – accident or not.
You aren't taking out any insurance when you decide to use an e-scooter. This means you are not protected in the same way you would be when using a ride-share car service like Zoomy or Uber.
With little precedent in New Zealand, laws around who is responsible for what are still to be determined.

Be smart and safe if you choose to ride an e-scooter, keep your wits about you and know what you're signing up for when you click 'accept' on those tiny T&Cs.
You might also like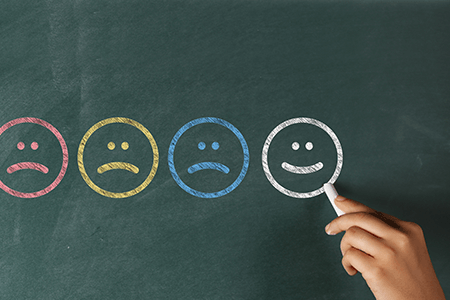 Experiencing positive emotion – feel the good in every day
8 October 2018
Research shows that it is the absence of positive emotion that is more problematic for people than the presence of difficult emotions.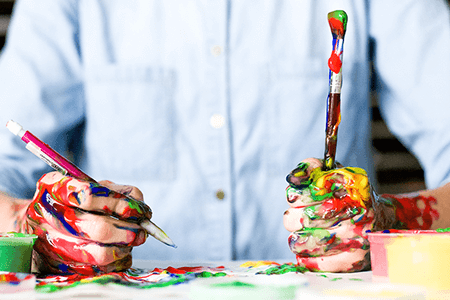 Creativity at all ages
4 September 2019
Expressing yourself creatively and making time for these types of activities has been proven to permeate other aspects of life, making us happier, healthier, more rounded individuals.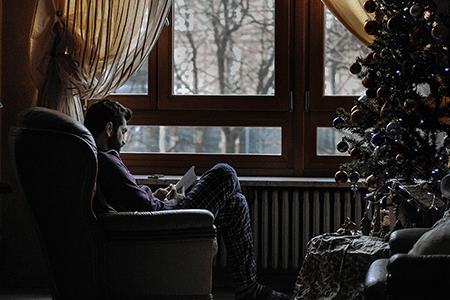 Five tips for winding down this Christmas
26 November 2018
Mindfulness is the practice of paying attention and being aware of the present moment. Here are five great tips on how to wind down and be mindful this Christmas.