Eating in San Francisco
By MAS Team | 29 January 2020
The home of many cultural revolutions, San Francisco is credited with launching the global farm-to-table restaurant food movement in the 1980s. But don't be fooled into thinking San Fran's food evolution ended there; dining in the Bay Area remains a must-do for foodies. 
It was a pilgrimage of sorts. A modern one, using appropriately modern transport. One afternoon in late summer, we jumped in an Uber metres from where Uber itself was launched and drove over the Bay Bridge while our driver told us about how the area has changed in the past few decades – a story we'd hear often during our stay. 
We were deposited in Berkley, Oakland, in front of an Arts and Crafts era wooden building that almost had a haunted feel to it. Maybe hallowed is a better description: this is where the contemporary American food movement began. It was here the farm-to-table ethos was established, decades before it became popular in restaurants the world over. Here, industrially grown crops are shunned for locally farmed produce, which imposes only a tiny carbon footprint as it is transported to nearby restaurants. 
Chez Panisse
Chez Panisse, started by Alice Waters in the 1970s, established the way so many of us eat in restaurants now: fresh, seasonal, simply prepared, letting the produce shine. It seems so obvious now, but at the time, fussy formal French dining was the standard. 
Early September proves a perfect time to dine with high summer produce still shining as well as the first early autumn crops. We eat the ruby-red, juicy tomatoes, ultra-sweet corn, perfect peaches, raspberries, strawberries, mulberries and figs. We have a simple lettuce salad from Chez's garden that puts every other green salad I've eaten to shame. 
We choose to dine at the cafe upstairs, which offers us an a la carte offering as opposed to the set menu in the restaurant downstairs. But by no means is it a sub-par experience. Older wait staff (and wait, was that Alice herself who just waltzed past?) who have made a career from hospitality serve us with just the right amount of attention and care. The back door is left open and the sun streams in along with a light breeze. It couldn't be more dreamy. 
But we didn't come to San Francisco just for Chez Panisse. Our list of places to eat and drink is much, much longer. Alcatraz? Didn't visit. Chinatown? As a coeliac, it doesn't offer much appeal. Fisherman's Wharf? Nope, never made it. But Zuni? Oh yes, we went twice. Al's Place? It felt like a dining experience and a night out in one. Nopalito? I've never eaten better Mexican. Our days were entirely orientated around our appetites, and San Francisco didn't let us – or them – down. 
A few more words about the culinary stars mentioned above. 
Zuni
Situated way up Market Street, Zuni is a golden-hued dream. Another stalwart from the late 1970s.
Zuni feels both classic and modern at the same time, and if you only have time for one meal in the city, this wouldn't be a bad choice. It follows a similar ethos to Chez Panisse with dishes that make produce the star. 
Don't miss the polenta served with marscapone and parmesan, and if they have figs stuffed with goat's cheese and pinenuts on the menu, order two serves. 
Al's Place
Al's Place is newer, but the influence of those that came before is obvious. In the Mission District, it's Michelin-starred and was food magazine Bon Appetit's best restaurant of 2015 – and it's easy to see why.   
We put our fate in the hands of the chef who serves plate after plate of inventive, unexpected and truly delicious food. The music is all pop, one perfect notch over comfortably conversational, and I find myself dancing in my seat as I eat. A stuffy dining experience this is not.
One dish is a perfectly dressed lettuce salad (lettuce again!) with edible flowers and herbed avocado, designed to be eaten with your hands. Another is cod and stone-fruit curry. Baby radishes freshly pulled from the earth are served with a salty, lemony butter. 
Nopalito
California's proximity to Mexico means it serves up some damn good tacos and Nopalito is no exception. The sister restaurant to the poular Nopa, Nopalito celebrates traditional Mexican cooking in a contemporary setting. We find ourselves there for two memorable meals: tacos, empanadas and ceviche that are fresh, punchy and complex and perfectly paired with salt-rimmed margaritas. 
---
La Taqueria
The Mission District is the district for Mexicans, and you shouldn't go past La Taqueria for what is arguably America's best burrito – an accolade that draws fierce debate online. This humble neighbourhood institution established by Miguel Jara in the 1970s has been widly popular since it opened with long queues and for good reason: their burritos are delicious. Tortillas are stuffed with meat, beans, guacamole, sour cream and pico de gallo salsa – no filler, all killer. 
Dolores Park
Doing as the locals do is one of the best ways to experience a new place, and what the Bay Area locals do in the summer is hang out in parks. So we head to Dolores Park, stopping by the Bi-Rite Market to grab some picnic items on the way, and almost by accident we discover the perfect San Francisco late summer afternoon. 
Bi-Rite does mean cold-cut sandwich and take out containers of salads, olives, berries – that's a good spread. If you feel inclined, grab a can of sparkling rose to make it a real party or head across the road and get some scoops from the delightful Bi-Rite Creamery. 
Dolores Park borders the Castro (SF's gay district) and the Mission, and you'll see a lot of life on those grassy knolls. It offers an excellent vantage point for the city and is used for after-school sports for local schools as well as groups of friends soaking up the summer rays. There'll be a scattering of boom boxes booking Latinx, rap, pop. You'll no doubt get a waft of weed (legalised in the city, the scent is omnipresent), and you might see some entrepreneurial sorts selling everything from cold cans of beer to fresh coconuts spiked with rum. This is not a park for quiet rumination but it will make you feel part of something big, buzzy and diverse. 
Coffee and cake wind down
After all this adventuring, you're going to need coffee. But fear not the terrible American coffee of old – San Francisco has you covered. In fact, it is the birthplace of the third-wave coffee culture currently sweeping the world – with its admittedly overly pretentious and earnest consideration of where the beans come from, how they're roasted and how they're brewed to get the best cup of joe possible. Seek out Blue Bottle, Sight Glass and Ritual Coffee shops scattered across the city, and you'll find a cold brew, pour-over or espresso that rivals New Zealand's best. 
You might want something sweet and flaky after your coffee. If you've found yourself at Blue Bottle in the Ferry Building, you've come to the right place. Every day of the week, the indoor marketplace offers up smaller versions of some of the city's best and brightest.
Acme Bread will hit the spot for most. Or for the coeliacs among us – run, don't walk to Mariposa, an entirely gluten-free bakery that offers buttery, flaky pastry options like spanakopita hot pockets and cherry turnovers alongside cinnamon buns, fruit pies and bread aplenty. We were so in love with Mariposa that we returned three times in nine days for another hit.
After all that, airplane food will pale in comparison, so make a quick stop at Whole Foods, Trader Joe's or Bi-Rite for some enviable in-air snacks. Bon voyage and bon appetit!
---
You might also like
Summer road trips: what you need to know
11 December 2019
If you're heading off on a road trip this summer, here are a few things to consider.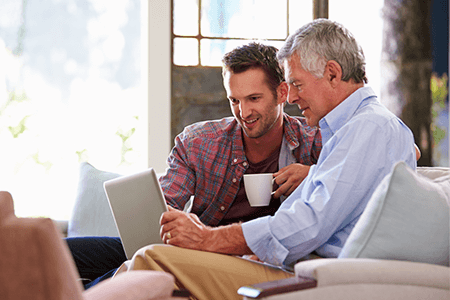 Five everyday actions to improve wellbeing
8 October 2018
These five ways to wellbeing from the Mental Health Foundation provide a blueprint for the simple actions we can do everyday to improve our wellbeing .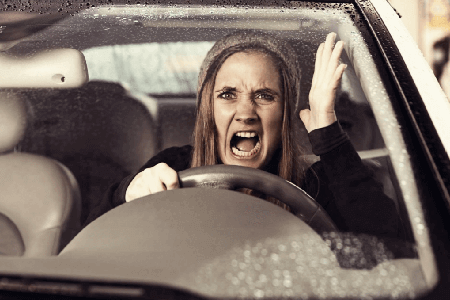 Driving and road safety tips for the holiday season
27 November 2018
Road safety is important especially when there are more drivers than usual around during the holiday season. Keep a clear head and avoid road rage.