Future income: protect your current and future lifestyle, insure your earnings
By MAS Team | 9 September 2019
Like many of us, you probably take your ability to work and earn a living for granted. But if you were suddenly unable to work for a prolonged period, how easily could you meet your regular financial commitments and maintain your family's lifestyle?
If the answer is 'with difficulty', it's worth spending some time planning for the worst and how you can protect your income now and into the future. It might sound a little pessimistic planning for the worst case scenario, but many people find it the most empowering act of financial planning they ever undertake.
It's about considering your current lifestyle, how you want to live in the future and making sure you're able to fund it regardless of circumstances.
Seek advice from a professional 
The first step in taking control of the life you want to live in the future is to make a plan, including how to protect your income, with someone who knows what they're talking about. As a MAS Member you get financial advice from a professional MAS adviser, and we recommend all our Members take up the opportunity.
MAS advisers are available to you without cost, so when they work with you they are not doing a sales pitch and you know they have your best interests at heart. They're professionals who are trained to understand Members goals and work with them to make tangible plans on how to achieve the lifestyle they aspire to.
It's important to remember that a MAS adviser isn't going to tell you how to live your life and where to spend your money. Your lifestyle choices are your own and the only judgement your MAS adviser will bring is that your lifestyle shouldn't be compromised because of sickness or an accident. MAS advisers are committed to helping you find the best way to protect your income – but what you do with that income will always be your choice.
Income protection insurance will help you maintain your lifestyle and meet your obligations
Income protection insurance provides cover in the event that sickness or injury stop you from being able to work and earn a living. Ideally, all financially independent professionals with financial goals and obligations should have it.
It's possible to insure up to 75% of your income with MAS Income Security* and seek to top it up to 100% with additional MAS solutions. The minimum you should insure is enough to cover your financial obligations – such as your mortgage payments and your regular household bills. You might also want to make sure enough of your income is insured to cover your discretionary lifestyle spending as well – what you like to spend on entertainment and leisure.
Income protection can also insure your financial goals 
Income protection isn't just about keeping the wolf from the door – it should also ensure that you're able to continue building towards your financial life goals if you're unable to work for a prolonged period.
For example, if you're saving for your first house or investing for your retirement, an illness or injury that takes away your income for a period doesn't need to be something that derails your life plans. With the right amount of cover, you should be able to continue making the regular contributions that will keep you on the road to the lifestyle you've planned.
Income protection is one of the most important conversations every professional person should have with their financial adviser, but one that gets neglected most often.  No one is bulletproof and burying your head in the sand about what the future might hold isn't the smartest move. You wouldn't think twice about protecting your possessions with appropriate contents insurance, so why wouldn't you consider protecting your future income and quality of life?
*MAS applies underwriting criteria when you apply for insurance to determine whether MAS will offer you cover and, if so, on what terms. Please note cover will not be available in all circumstances, and that certain conditions and/or excesses may apply if MAS offers cover. MAS' standard policy wordings are available at mas.co.nz or by calling 0800 800 627.
You might also like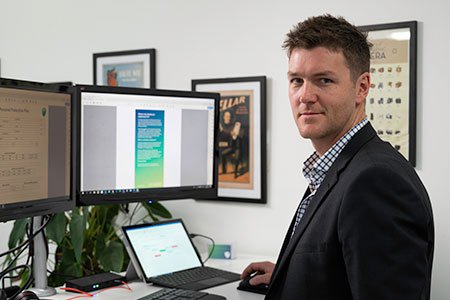 The terrible consequence of "she'll be right"
13 July 2020
MAS Senior Adviser Dane Boswell knows all too well the terrible consequences of underinsuring your life and income earning potential.
So you want to...be debt free?
31 July 2019
Student loans, overdrafts, credit cards, personal credit lines – debts can feel like a dark cloud hanging over your head.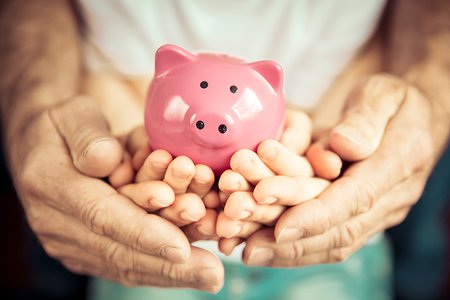 The value of financial resilience
7 December 2020
Even the most diligent savers among us could still be missing out on financial security without a plan to ensure they are financially resilient. It's essential to have a personalised financial plan to maintain - or establish - financial resilience.