Natural cleaning
By MAS Team | 16 March 2020
Why buy harmful cleaning products when you have all the natural ingredients waiting for you in your kitchen pantry? That's the question that's prompted many Kiwis to make the switch from nasty chemicals to homemade, eco-friendly alternatives that don't cost the earth. Here are five great recipes made from a few simple ingredients to help you keep your home clean and healthy.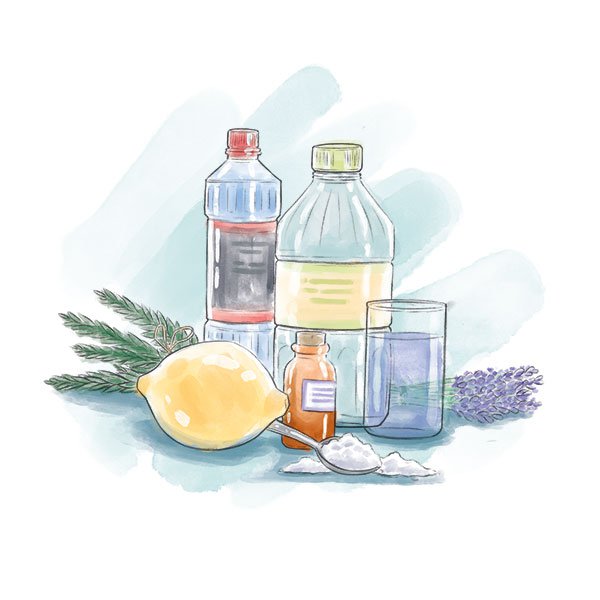 Ingredients checklist
Baking soda
Water
White vinegar
Rosemary
Lemon
Rubbing alcohol
Essential oil – whatever scent you like
Easy window cleaning
The next time you need to wash your windows, add two cups of water to a spray bottle and combine with 1/2 cup of white vinegar, 1/4 cup of rubbing alcohol and an optional drop or two of orange essential oil for a fresh scent. 
Hint: Avoid cleaning your windows on a hot, sunny day as the natural solution will dry too quickly and leave streaks. 
Tackling toilet cleaning
It's never an enjoyable job, but you can make it a little more bearable if you can avoid the strong smell of bleach. 
Pour together half a cup of baking soda, a cup of white vinegar and half a teaspoon of essential oil, and you've got the secret to tackling toilet cleaning. 
Baking soda deodorises the smells, penetrates grease and is gently abrasive. 
Dealing with hard-to-shift clothing stains
You don't need to spray your clothes with harsh chemicals if you've got some of this natural stain remover ready to go.
Make a paste of 1/2 teaspoon of baking soda, half a glass of water and a squeeze of lemon. 
Rub the solution over the affected areas and watch the stains dissolve. 
Scented all-purpose spray
For a homemade, all-purpose spray, combine one part white vinegar, one part water, a touch of lemon rind and a few sprigs of rosemary. 
Pour the ingredients into a spray bottle, shake and let it infuse for a week before using. 
Once it's ready, you can use the solution to clean rubbish bins, tile walls, countertops and anything else you'd normally use cleaning sprays on. 
Get your oven sparkling naturally
Products used to clean the grime off the inside of your oven are mainly chemical-based. But a combination of baking soda and vinegar makes a great alternative. 
Mix half a cup of baking soda and vinegar, 3/4 tablespoon of water and white vinegar as needed, and you've got all you need for a sparkling oven.
Spread the paste over the inside of the oven and let it sit overnight. In the morning, all you need to do is spray a little vinegar and wipe the paste away. 
One last tip for more sustainable cleaning
Reuse old t-shirts and towels by cutting them up and using them as cleaning wipes. Save money while you help the environment. 
You might also like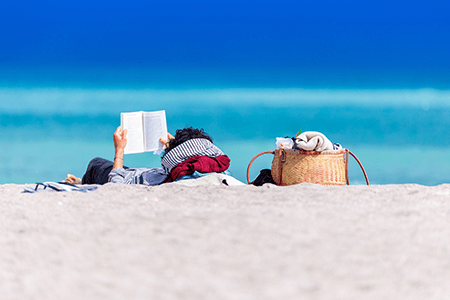 Your summer reading list
30 January 2020
Jenna Todd, manager of Auckland independent bookstore Time Out, recommends must-read books over the summer months.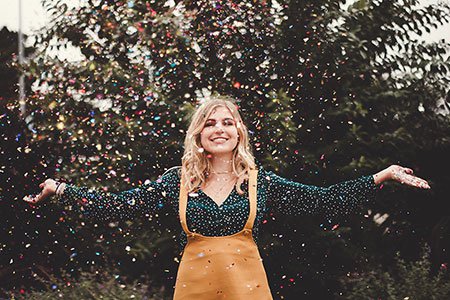 Five common habits impacting happiness
23 March 2020
Here are five common habits that I see people partaking in that are ultimately hindering their ability to be truly happy.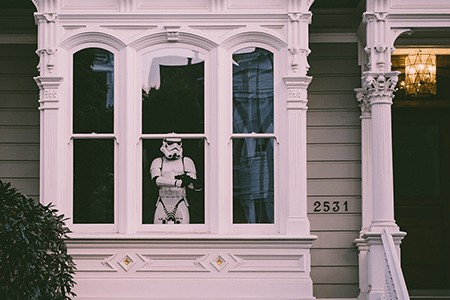 Eight ways to protect your home while you're away
29 November 2018
The summer holidays are peak season for burglaries. Learn how to protect your home while you are away enjoying the break you deserve.