The influences of my medical career
By Rose Falconer | 15 January 2020
What family members, friends, or other individuals have been influential in your decision to pursue a medical career and in what way were they influential?
---
A challenging event in my life
A recent challenging event in my personal life has reignited my passion for medicine and caused me to reflect on the reasons why I chose to pursue medicine in the first place.
My 93-year-old grandfather from Australia had spent several months on a World Cruise and was disembarking in Auckland to visit me for the day before travelling back home to Australia. I had been looking forward to this visit for a long time and was eagerly waiting at the dock, ready to see my grandparents walk down the gangway arm-in-arm. However, four hours had passed and there was no sight of them. This was very unusual for them and I started to get very worried that they were ill.
After negotiating with the cruise-line to let me board the ship, I turned up to their room and listened to them tell me how they had not left their cabin for over 30 days as my grandfather was very short of breath. He vehemently refused to see the doctor on the ship and I was lost as to what to do. I took his pulse and was alarmed when I realised that he had a heart rate of just 32 beats per minute. Despite urging him to seek medical help and reiterating how serious the situation was, he was still very blasé about it all and I knew that he wasn't going to contact the doctor on board.
After disembarking the ship, I made several phone-calls which led to the ship's doctor reviewing him and immediately ordering an ambulance to the boat. He was transported to Auckland Hospital and found to have complete heart block, so he received a pacemaker soon after. His medical team said that without this intervention he would not have survived the four days that it would have taken him to get back home to Australia.
---
Pursing a career in medicine
After being a medical student for the last five years, I have never really felt the reward of potentially saving someone's life prior to this event. As we do not have a lot of responsibility at this stage, there has almost been a discordance between the reasons why I initially chose to do medicine and my everyday experience in the hospital.
Like many others, I chose to pursue medicine to save and improve lives and to apply my problem-solving skills to the challenging medical, ethical and social issues that accompany each patient. During the long course of medical school, it is easy to become disenfranchised with the idea of practising medicine as you are exposed to so many burnt-out doctors and do not necessarily experience the reward of doing the job, such as saving someone's life.
Sitting in the car with my grandfather the day that he was discharged from hospital reminded me of a similar situation ten years earlier, except that I had been the one in the passenger seat and he was the one picking me up from the hospital. At 15 years of age, I suffered from a ruptured appendix which had led to peritonitis, septic shock and worst of all, multiple-organ failure. This had resulted in me spending four very long nights in Intensive Care where machines were keeping me alive. It was during this hospitalisation that I decided that I wanted to pursue medicine as a career.
Like my grandfather, I was very ill and had been about to board a flight back home but at the time I was very afraid of hospitals so I had been avoiding receiving medical treatment. I couldn't walk upright due to the pain so I stopped into a hospital on the way to the airport to receive painkillers so that I would not be refused boarding for my flight. For many hours, doctors were deliberating on my diagnosis and the surgical team decided to just admit me and put me on antibiotics for the night.
One registrar in particular, named Dr Delfino, disagreed with this decision. He urged the rest of the team to rush me into the CT scanner, believing that something very sinister was going on. He turned out to be correct and his decision to advocate for me was what ended up saving my life. 
---
Dr. Delfino and his influence
For many years after, including in recent times due to the event with my grandfather, I have reflected on the significance of this doctor coming into my life. Not only did he give me the chance to live out the rest of my life, but he also inspired me to embark on a career path which I anticipate will be greatly rewarding.
Although I have not spoken to him since the event, he has always stuck out in my mind as a role model for the type of doctor that I hope to be in the future. He took the time to listen to me when all of the other doctors seemed to be too busy to do so and, at the same time, he still managed to be very empathetic and caring. His confidence in his own clinical knowledge and his assessment of my health, as well as his willingness to advocate for me as a patient despite going against the opinion of his fellow colleagues, are just some of the reasons why I am still here today. 
The journey through medical school has been long and strenuous and at times it has been difficult to keep in touch with the initial inspiration that I felt regarding this career choice. Seeing my grandfather sitting comfortably in my lounge today reminded me of the rewarding feeling that comes with truly making a difference to someone's life and has made me feel confident that I have made the right choice in pursuing medicine.
I hope that somewhere out there in the world, Dr Delfino is also experiencing that same feeling and realising the difference he would have made not just to my life, but also to the lives of many others. From the bottom of my heart, thank you, Dr Delfino. 
You might also like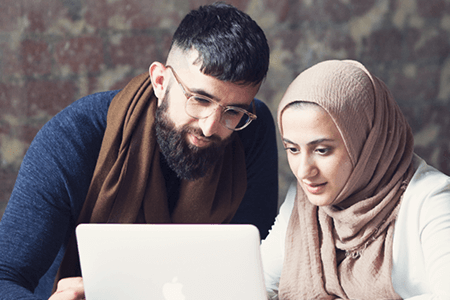 My greatest accomplishments
3 February 2020
Bariz Shah, winner of the MAS Here for Good Scholarship, was asked to detail his volunteer activity and how this benefits him in life and in his chosen future profession.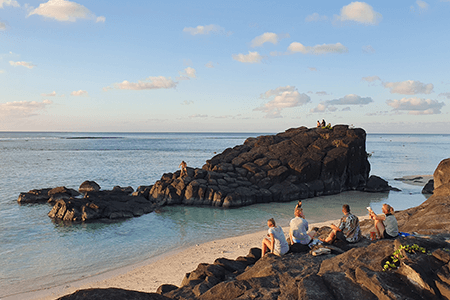 Rebecca Bromell – Medical elective blog
12 February 2020
Rebecca Bromell, MAS Medical Elective Scholarship winner, fills us in on her time in Rarotonga while on her two-week placement.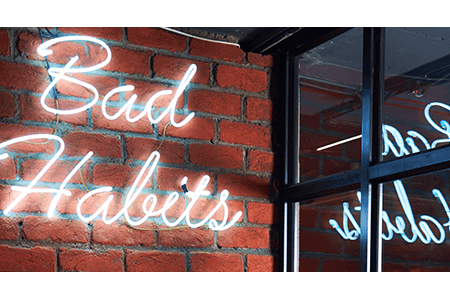 Getting on top of financial stress
25 June 2018
One of the biggest sources of stress for most students is money. For many students, simply making ends meet can be a daily effort. Here are some ideas to become financially stress free!