The youth of today
By MAS Team | 21 August 2017
Clash of generations
Aaaaaaaaaaaaarrrrrraaaaaaghhhhhhhhhhhh!" This was the sound of my father screaming while escaping the family home when I was about 14 years old, playing Whole Lotta Love by Led Zeppelin for the umpteenth time, while bouncing on my bed like a lunatic wallaby, playing a tennis racquet guitar, emulating that famous solo from Jimmy Page.
After returning from a couple of quiets at the Bellevue, he would put Ivan Rebroff singing Russian folk songs, really loudly, on the AWA Radiola, to 'get me back', all the time muttering about 'the youth of today'.
Of course, this is a typical cycle and when I suddenly (and it does happen suddenly) found myself at a certain age, with my own kids who listened to all manner of unfathomable music genres, I started sounding like my father. Early rap/hip hop was the one that really did my head in and I too heard the call of the Bellevue. But in a more enlightened age, I approached my lads in the 1990s and asked them to try to explain hip hop to me, and maybe play me some examples with a softer edge; something I might even enjoy.
Back then I was surprised to learn that hip hop had been defined in the late 1970s with the early beat-box style of music and artists such as The Sugarhill Gang and Kurtis Blow. Compared with the sounds of harder rap artists such as NWA, hip hop was not as dark and the messages were generally more positive, less political. (Rapping usually features in hip hop but not all rap is hip hop and vice versa.)
As the hip hop/alternative hip hop genre has built a massive following, mainly with 'the youth of today', since the early 1990s, one thing is very clear; it is all about the rhymes, the raps. The flow. Some songs are even bona fide pop songs, to the horror of purists.
Powerful messages and smoother grooves
Let's be honest here, the lyrics for most 'pop songs' since the 1960s are rubbish. But also in the '60s, a chap called Bob Dylan was singing with a message; lyrics that were often described as pure poetry. Today, while there are plenty of hip hop/rap songs that are lyrical garbage, many have powerful messages and the rhymes are pure poetry. And yes, there are some smoother grooves in this genre. Even if you are an old bugger like me, overcome your preconceptions and give it a go. If you are at the other end of the spectrum, think of this issue's playlist as a nice, chilled sample of hip hop and alternative hip hop – and there is always a time to have one of these up your sleeve.
We've compiled a playlist for all ears. The occasional smidgeon of colourful language may have slipped through, but what else would you expect from the youth of today?
To listen via Spotify, go to tinyurl.com/onmaship.
You might also like
Whenua
25 September 2019
Explore ways to help uplift your mental health, connect with your place of belonging and ensure your workplace is inclusive and welcoming.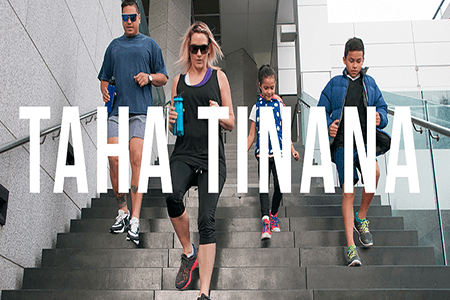 Taha tinana
30 September 2019
Taha tinana is your physical wellbeing. It's about how your body grows, feels and moves and how you care for it. It's important to take care of and nurture.
The rising risk of food allergies
10 April 2019
Childhood food allergies are increasing in numbers and complexity across the globe, including in New Zealand, and there's not one clear cause.