Discovering my passion
I first discovered my passion for volunteering when I was 13 and begun volunteering for the Hospice as part of the Duke of Edinburgh Award scheme. I chose to volunteer at the Hospice to pay forward the opportunities organised for our family to create special memories with my aunty at the end of her life.
My experience as a patient's family member and as a volunteer demonstrated to me that although I cannot always do something to prolong someone's life, I can contribute to the quality. Furthermore, the relationships I formed with patients and their families as a volunteer fostered within me a strong belief in the welfare of others who cannot always control their own environments/life course. 
These principals have been my underlying motivation to volunteer for organisations including Radio Lollipop (2009-2012), the Student Volunteer Army following the Christchurch Earthquake (2012), and Teddy Bear and Knitting for the Neonatal Intensive Care Unit (2016-2017).
My experiences
Furthermore, in 2009, my lecturer in Population Health at Auckland University opened my eyes to the health issues and inequalities in New Zealand. This inspired me to seek opportunities to be part of organisations actively tackling these disparities. I chose to volunteer for InZone because I wanted to be a part of their active commitment to achieving social equity for New Zealand's Māori and Pacific Island communities by addressing the chronically low achievement levels of their youth. 
InZone was established in recognition that some of the top schools in Auckland are located in the most wealthiest suburbs. Due to the school zoning system, those living in poorer areas were missing out on the opportunity to attend these schools. In response, Terrance Wallace established a Girls' and Boy's Hostel in Epsom. Each year he takes guardianship of 48 boys and 24 girls from low socioeconomic areas in New Zealand. They live in the hostels which are in zone for Auckland Boys Grammar School and Epsom Girls Grammar School. 
I volunteered at the Girls' hostel one evening per week for three house tutoring maths, science and art. The students were all really driven to achieve their potential and it was a privilege to support them to achieve their goals and mentor them about their future career ambitions. 
Similarily, my motivation to be a Pillars mentor lay in my desire to break the intergeneration cycle of criminal offending, in which Māori and Pacific Islanders dominate the statistics. I was matched with a 16-year-old girl whose father was in prison. She really enjoyed catching up for coffee at the latest fashionable place so she could Instagram it and we would chat about the good things as well as any challenges she was facing. 
I was a mentor, friend, support and positive role model for her for 18 months before I unfortunately had to give up this role when I moved to Dunedin to begin studying medicine. At this stage, she was in her final year at high school and had aspirations to study at Waikato University. 
More recently I have volunteered at three week-long summer camps and one weekend winter camp for children with heart conditions or cancer, through Heart Kids and Camp Quality. I am a strong believer that "at the end of the day, your hair should be messy, your feet dirty and your eyes sparkling". It was my goal to ensure that my camper and I had achieved this at the end of every day at camp. It was really rewarding to help enable these children who've faced so much to just get on with being kids again. 
Unfortunately I am not able to attend camp this year as I will be overseas on my medical elective. As I was unable to donate my time to camp this year, I wanted to contribute in another way. I decided to organise a movie fundraiser for the new Lion King movie. This took place in July and raised $500. 
I am acutely aware that cancer does not discriminate by socioeconomic status and I was really touched by the number of tickets which were donated by members of the public for Camp Quality families to attend the event. 
In 2017 I returned to Auckland to work as a Cardiac Physiologist for my summer holidays. One day I was helping with a procedure for a patient who had survived a community cardiac arrest. Fortunately, one of the Anaesthetic Technicians at the hospital who was registered for the GoodSAM app, responded to the alert and assisted in defibrillating this man with AED.
GoodSAM app is run by St John's Ambulance in recognition that when a community cardiac arrest occurs, every minute that person doesn't receive CPR or defibrillation reduces their chance of survival by 10%. It sends an alert to registered CPR trained first responders within 1,000m of a cardiac arrest to ask them to respond before the ambulance arrives. 
Since registering, I have responded to five call-outs and have provided CPR at one of these. I feel very fortunate to be able to use my healthcare experience, skills and training to increase a patient's chance of survival and grateful that St John's provides this service in the community. 
The future
While I thrive on the puzzle of medicine, for me working in healthcare means being entrusted with the care of people. I feel future career aligns with the principles that have underlied and continue to guide my volunteering commitments. I am deeply aware of the social obligation I have in my future career and I see medicine as an opportunity to continue my passion for social equality. 
I really enjoy spending time in the great outdoors skiing, tramping, mountain biking and mountaineering. In the future I hope to volunteer as a medic for LANDSAR and/or as an expedition doctor. In pursuit of this, I have chose to undertake a Diploma of Mountain Medicine in Nepal for my elective where I will learn about wilderness medicine and also receive partial training in helicopter, crevasse and avalanche rescue. 
You might also like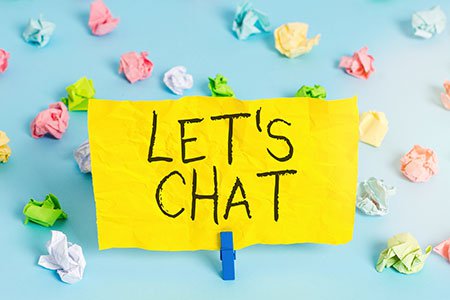 Top online tools to connect and collaborate
22 April 2020
We're all guilty of spending heaps of time online. But now with lectures and group projects online too, it's easy to miss connecting with our Profs and uni mates IRL. Here's what you need to know to help you connect and collaborate.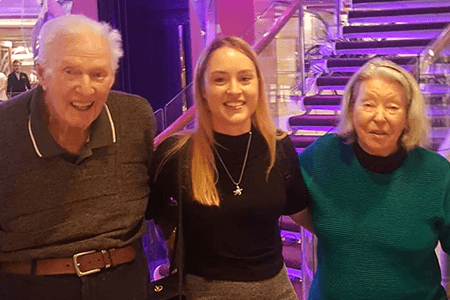 The influences of my medical career
15 January 2020
Rose Falconer's inspiring essay answered the question, 'What family members, friends, or other individuals have been influential in your decision to pursue a medical career and in what way were they influential?'
Staying cool, calm and connected through Covid-19
30 March 2020
Now we're all bunkering down for a few weeks, it's a good chance to slow right down and practice mindfulness.