Experiencing positive emotion – feel the good in every day
By MAS Team | 8 October 2018
Research shows that it is the absence of positive emotion that is more problematic for people than the presence of difficult emotions.
How often have you felt each of these emotions in the past week? How many had you felt from the left column (positive emotions) and how many from the right column (difficult emotions)?
| | |
| --- | --- |
| Awe | Regret |
| Amazement | Guilt |
| Grateful | Embarrassed |
| Appreciative | Self-conscious |
| Hopeful | Hate |
| Encouraged | Suspicion |
| Inspired | Sad |
| Uplifted | Hurt |
| Interested | Scared |
| Curious | Stressed |
| Love | Overwhelmed |
| Trust | Angry |
| Proud | Annoyed |
| Confident | Ashamed |
| Content | Contempt |
| Calm | Disgust |
| Amused | Jealous |
For most of us, we'll have identified some from each column. Ideally, we want lots more from the positive side than the difficult side. So, if you feel that there weren't quite as many positives as you would like, try this exercise.
Pick a couple of the positive emotions that you would like to experience more of.
Bring to mind a time when you felt that way – what was happening at that time to foster that emotion? How did it feel? Really think about the experience, taking a minute or two to remember what it was like to feel that way.
The act of remembering you've hopefully just done is enough in itself to boost positive emotion.
Capitalising on this little boost, what can you plan in to your week that fuels more experiences of these positive emotions?
Stuck for ideas? Find some suggestions here!
Small but frequent positive emotions are great
Research suggests that it is the frequency rather than the intensity of positive emotions which is most important to our wellbeing. Don't underestimate the benefits of those small pleasant moments; try to really notice them to maximise their benefits.
For more on the science and importance of positive emotions, check out the work of American Psychologist Barbara Fredrickson. You'll find several YouTube videos, books, and many academic articles from her.
You might also like
Rolling into the future
13 August 2020
MAS Member and winner of the 2019 Young Engineer of the Year award Terry Miller, tells us all about a little something called the NOVA.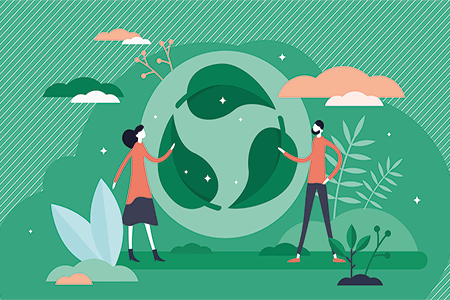 Good for the health of the people and the planet
1 December 2020
We've come to realise that what is good for the environment is also good for health, and vice versa. Intensive care specialist David Galler argues the health sector has an important part to play in the current global health crisis and climate change.
Survival guide: road trips with kids
29 November 2018
Road trips can be fun and here's our survival guide to travelling well with kids to make sure you have a great family summer.