Finding connection in the provinces
By MAS Team | 26 February 2020
Are those working in rural communities struggling without connections with colleagues – or are they finding it easier to form bonds? Don Laing, a fifth-year medical student, and Kristina Dykes, a veterinarian, give us their thoughts. 
The struggles of working rurally
Don Laing has had a hard day. The morning OnMAS spoke to him, an 11-year-old boy was brought into Kaitaia Hospital, where Laing is currently on placement as a trainee doctor, needing resuscitation. They couldn't save him. 
"It was horrible for everyone involved," Laing says. He's grateful there were a couple of colleagues with him at the time so they could talk afterwards. "That debrief is extremely important in medicine. If you were out by yourself and that happened, that would be the worst."
Unfortunately, getting through days like this alone is sometimes a necessity for practitioners in other parts of Northland and elsewhere in New Zealand. But Laing says there are ways to combat isolation, no matter your circumstances, and this shouldn't deter people from taking jobs outside the main centres. 
A fifth-year University of Auckland student, he intends to go into rural practice once he graduates as either a GP or paediatrician. He's so passionate about the benefits of rural health careers that he now heads up Grassroots, a university group designed to encourage students into this sector. 
One of the major problems, he says, is that studying medicine in New Zealand currently means living in a city for a huge chunk of your formative years. Naturally, you form support networks there, which are then yanked away if you move to a small town. 
"It's kind of a failure of the system. We live in an age where connection is so powerful, and it's really hard for people to uproot themselves from where they're comfortable. At the moment, rural health is a very selfless endeavour."
This year, the Ministry of Health confirmed its commitment to establishing rural health training hubs, which will allow people to study rurally and then transition into jobs in the same communities. 
"It's exciting," Laing says. "The issue is finally coming to the forefront. But it's not something we can fix overnight." 
Glueing communities together
This current seven-week stint in Kaitaia hasn't fazed Laing at all. He grew up in Waerenga, a small dairy-farming community in the Waikato, with a mother who was a nurse, so he already knew the realties not just of rural living but also of rural medical practice. It's an endlessly interesting field, he says – in his opinion, more so than urban practice. 
"In the city, if somebody comes in with chest pain, you put them in an ambulance and you send them to hospital." In Kaitaia, four-and-a-half hours from Auckland and two hours from Whangarei, it's much more likely the GP will treat the person themselves. Recently, Laing was involved in suturing someone after a car accident, performing a vasectomy and assessing a child with a cough – all in one day. "I think it's awesome because you're always being challenged by something new."
He loves the idea of treating the same patients from birth through to adulthood: performing their six-week check-up and everything else, all the way through to their university check-up and beyond. "People really know that you're there for them. As a rural GP, you sort of glue communities together."
Already, he's starting to feel a part of Kaitaia life. He fondly recalls walking to the local PAK'n'SAVE and spotting some kids whose house he'd been to recently. "They ran up to me, like, 'Doc! Doc!'" he says, laughing. 
For Laing, this kind of connection is priceless. He acknowledges, though, that many people would find the lack of separation between personal and professional life difficult. Some interactions are potentially awkward: performing a prostate exam on someone and then seeing them at the rugby the next day, for example. Others are tough for sadder reasons. "That kid this morning – I'll probably meet his parents outside the hospital."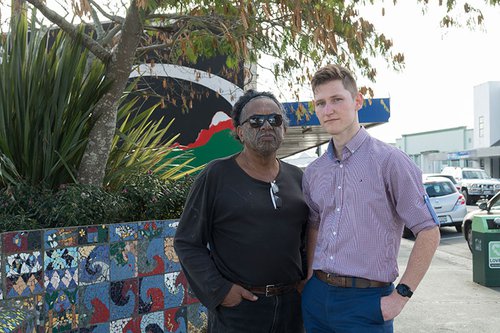 Getting involved
Whereas Laing grew up rurally and then moved to the city for university, veterinarian Kristina Dykes had the opposite experience, moving from her native Auckland to the much smaller city of Palmerston North to study. (Massey is the only New Zealand university that offers a Bachelor of Veterinary Science.)
That initial move away from home was a shock, she says, but a good one. She loved having everything so handy and being able to get around on a bike. Sure, there were fewer shops and cultural events, but that didn't matter much on a student budget. 
She had initially planned to become a small-animal vet – "growing up in Auckland, cats and dogs were all I knew" – but the agriculture sector captured her interest. "It was a bigger-picture thing. You can play such a huge role in a business and the productivity of the farmer. It was more than being just a vet – it was being a business ally."
In 2006, after graduating, she took a job at Southern Rangitikei Veterinary Services in Bulls, where she still works today. Although the clinic was only half an hour away from Palmerston North, it wasn't an option to stay living in the city, because she had to be able to get out to farms as quickly as possible when she was rostered on for after-hours duty. 
Now Dykes is relieved she had no choice but to move. Living in the community where you work, she thinks, is the key to combat loneliness. And she's not just talking from personal experience. In 2017, she completed a research project as part of the Kellogg Rural Leadership programme with the topic "The time for change is now – an insight into veterinary retention in rural practice in New Zealand and the motivators for vets to stay or leave".
The impetus was a two-year OE she took in 2009-10, during which she worked as a vet in England. On returning to Bulls, she noticed that many of the people she used to see at conferences and other industry events were no longer around. People were leaving practice at an alarming rate, and she wanted to work out why. 
She surveyed 205 current and former vets and found a range of factors relating to work conditions, lifestyle and mental health. Isolation, she says, was a significant one for vets working rurally, but she's adamant this doesn't have to be the case. 
"I think it comes down to the individual person and how willing they are to get involved in a rural community. Those who were willing to immerse themselves in the community and spend more of their time within it were much more likely to set it up as a home base and therefore stay."
Over the years, she's seen vets move to Bulls from Palmerston North but continue to shop, socialise or play sports in the city. It makes sense – people are reluctant to give up their already established support networks – but it creates a lasting sense of separation, and it means they miss out on little moments of connection, like running into a farmer they know at the local shop. 
"If you have to live in a small community, I think you have to get amongst it and make yourself part of it."
She thinks it's a bit harder for women to carve out a space for themselves in a new town. "The boys might be more likely to go out and join clubs or go down to the pub on their own."
Luckily, when she started at Southern Rangitikei Veterinary Services, there was another woman about her age and a wider group of young vets who all looked after each other. They made a point of attending industry events together and doing activities outside of work, like rifle-shooting, "just to get everyone out there and having a bit of fun in the community".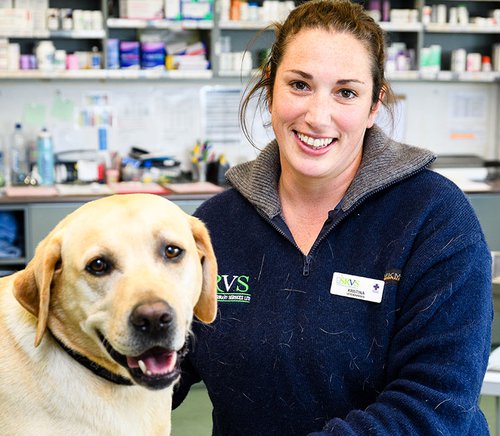 Learning to switch off
Thirteen years on, Bulls is very much home for Dykes. She's now the clinical adviser for her team and a director and shareholder of the clinic. But no matter how settled she gets, she still have to be vigilant about her mental wellbeing.
She thinks she has it better than her city counterparts in terms of the emotional toll of working with sick animals. Having to tell someone their beloved family pet isn't going to make it is a lot harder than telling a farmer the same thing about one of their animals.
The biggest challenge that rural practitioners face, Dyke thinks, is the after-hours work. Where city vets can generally hand over their obligations to a separate after-hours clinic, she and her colleagues have to be on call once every fourth weekend and one night a week. Calving season is particularly hectic. As she says, the animals don't know it's the weekend. They're not going to wait until Monday to give birth. 
"It makes life difficult. You can't go home and fully relax. You're always on edge because your phone might ring. You can't necessarily go play your rugby game, because you can't answer the phone in the middle of the game."
Dykes stresses the importance of having a strong support network – and not being afraid to use it. Self-care is important too. "Having some good coping mechanisms, if you need a bit of time out or need a pick-me-up, that doesn't revolve around the pub."
Both Dykes and Laing agree that, in some ways, there's never been a better time to be a rural practitioner, thanks to modern technology. 
"We're very lucky as a generation," Laing says. "I can take out my phone and call my best friend and say, 'Work sucked this morning. It was a real tough morning.'"
He hopes the events that Grassroots puts on for students will help them form relationships like this that last long after graduation.
Organisations like the Royal New Zealand College of General Practitioners and the New Zealand Veterinary Association also offer support for rural practitioners. 
Moving in the right direction
It's not just technology that is making things easier for this generation. There's also a growing willingness to talk about mental health and self-care. Students like Laing now have access to things like university-run mindfulness workshops, which the previous generation didn't.
"If you look at past generations of GPs, the evidence is there that a lot of them were burned out or depressed or lacked motivation, and there was a failure to recognise there was a problem," he says. "When there was, the stoicism of rural communities meant people were less likely to reach out."
Veterinary practices are also changing. Dykes says historically they have often been run by men who were able to put in 12 or 13-hour days and then go home to a wife who had taken care of all their domestic needs. 
Dykes has already seen a sea change over the course of her career, as millennials start rising in the ranks and the gender balance evens out. 
"Some of these older guys had the mentality, 'Well, I worked these long hours to get where I am, so you have to too,' without thinking about all those jobs that someone else may have done for them."
Now, she's seeing more emphasis placed on work-life balance, with employers embracing flexible hours and encouraging their staff to leave work on time every evening. 
"It's not the 'live to work' culture any more. Work's not the be-all and end-all."
EAP for Members
All MAS Members are eligible for free stress counselling services and support through the independent counselling organisation Employee Assistance Programme (EAP). 
As part of MAS's commitment to the wellbeing of its Members, this benefit recognises that busy professionals may need extra support from time to time. 
The free counselling service is available 24/7 for Members through EAP Services.
To make an appointment, call 0800 327 669 or visit their website. 
Support for rural practitioners
Royal New Zealand College of General Practitioners
RNZCGP has online peer groups and a special chapter for rural GPs, who can teleconference with one another. 
New Zealand Veterinary Association
NZVA runs a wellness programme for vets, including free counselling and tips for maintaining work-life balance. 
The Riptide Project
The Riptide Project encourages vets to meet up with one another for coffee and provide a supportive ear. 
The service matches vets based on their location, but meet-ups can also take place via phone or Skype. 
You might also like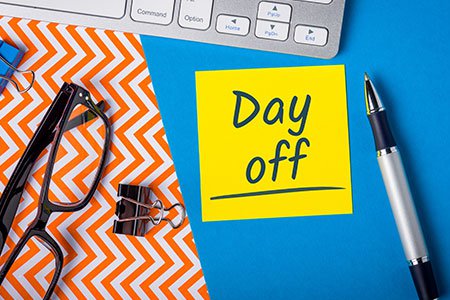 How to calculate annual leave – an employer guide
18 October 2021
It can be difficult to manage cover for employees on holiday during popular times of the year, but feel harder still to say no to holiday leave requests. So what are the legal entitlements?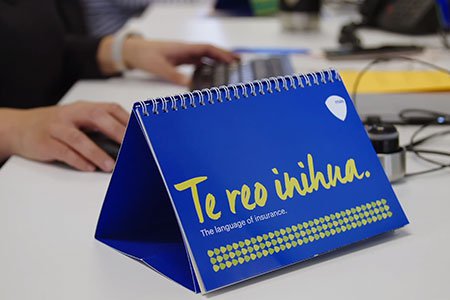 Incorporating te reo Māori in the workplace
15 September 2020
As New Zealand celebrates Te Wiki o te reo Māori 2020 businesses and workers are looking for ways to incorporate more te reo Māori into the workplace.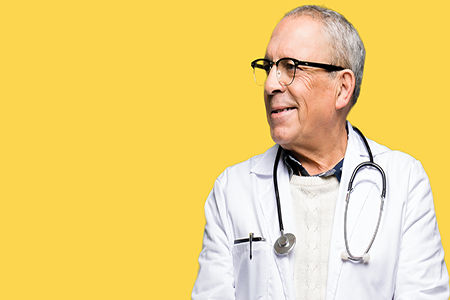 Working well into retirement
10 April 2019
Employment brings a sense of belonging, purpose and richness to our lives that we all need. It's understandable that many New Zealanders aged 65 and over are eager to keep working past the traditional retirement age.