Good business with good conscience
By MAS Team | 7 August 2017
By now most of us are familiar with the more visible end of ethical business practices. Whether it's the compostable lid on the morning coffee or multinationals parading their commitment to charitable causes, the idea of doing business with a social conscience in mind seems everywhere right now.
But how feasible is socially conscious business really? Does incorporating a social conscience also make good business sense? Do those cafés selling fair-trade coffee in compostable containers make enough money anyway, and behind every corporate donating to well-digging projects in Africa is there a calculated move to gather good press on the back of a feel-good zeitgeist?
The less cynical amongst us might view the 'business with a conscience' trend as a passing fad.
Even so, business with a conscience seems to be booming, and creating an increasingly broad footprint in the business world. When we hear phrases like 'ethical business' and 'ethical business practices', they cover either 'hip' start-ups or corporates keen to sponsor aid projects, and perhaps the not-for-profits and charities themselves. That's quite a range, so why such a widespread rise of social conscience in business? The reasons seem partly political but also a matter of fashion: right-on causes are right-on right now. Concerns around climate change, global political instability, and inequality all feed into a culture of social consciousness, especially among younger demographics.
So much for the why, but that leaves uncomfortable, harder questions unanswered, such as whether socially conscious business makes good business sense. Beyond sourcing ethical produce or corporate sponsorship for good causes, what does ethical behaviour look like in hard business – what do ethical business practices look like in the financial services sector, for example?
The history of doing good business with a good conscience goes back much further than recent market responses, tailored to the concerns of a younger, trendy and progressive set who are themselves financially afloat. In 1976 Anita Roddick (then Perella) founded The Body Shop, often credited with kick-starting the ethical consumerism movement.
The model itself was a winner. Expansion was huge and the share price went through the roof, largely on the back of the perceived greater good associated with the business, which supported a range of environmental and social campaigns, from saving the whales to speaking out against fetishising anorexically thin models. The point is that Roddick saw the business opportunity waiting to happen by marketing to those likely to identify as socially conscious.
Social responsibility can do wonders for a company's brand, but it must be authentic and backed up by evidence that you are doing more than just talking about making a change for good. The damage incurred by not upholding those responsibilities proves that 'social responsibility' is much more important to consumers than a mere branding exercise.
These days, The Body Shop story has become a cornerstone for university courses teaching business and ethics – courses that are, themselves, doing big business right now. Philosophers as far back as Aristotle have concerned themselves with the topic of fair and ethical trading, but it's only since the 1960s that business ethics as we know it has emerged as a theory and a practice; business ethics is now characterised not only by what makes for fair business, but by a concern for how business relates to greater social causes.
Since the 1980s academic centres of business ethics have proliferated internationally, while the 1990s saw the widespread acceptance, in organisations themselves, of the crucial importance of conducting business ethically. At the same time, ethical and legal misconduct seemed to become more widespread. Or perhaps – in an age of increasing digital connectedness – just far more noticeable. Financial mismanagement contributed to the Asian financial crisis; later, the Enron scandal and the global financial crisis similarly showed up, in spectacular fashion, the catastrophic consequences of unethical business practice, not only for the companies themselves but for the millions affected.
It doesn't help that large corporations also tend to hit the headlines negatively whenever oil is spilled or when forest-clearing puts indigenous tribes' natural habitats under threat. On the other hand, it makes sense not only that large companies understand the importance of cleaning up potentially fraudulent business practice, but that having a clean slate on the social responsibility front is just as important for their businesses.
Much of the talk around 'corporate social responsibility' comes to rest on whether it makes good business sense. Aren't companies' primary obligations to shareholders, for whom the business must deliver a bottom line? To this thinking, the idea of 'corporate social responsibility' is an oxymoron. Countering that are those who argue that companies can't afford to go without the kind of brand loyalty that fostering social good can generate – especially in this day and age, characterised by increasing social consciousness in consumers themselves, coupled with unprecedented news reach through social media.
Business owners and CEOs themselves now widely report that 'elevating purpose' brings positive effects, not only within the business – employees like working for a 'good' company – but on the profit front as well – consumers like buying from them.
The move towards more ethical and socially responsible business practices chimes with a similar shift in many governments' approaches to social investment. A paper published last year by the New Zealand Institute of Economic Research observed that social investment, or "the provision of finance to organisations with the explicit expectation of a social, as well as financial, return", has been lauded by the United Kingdom Government, the G7 and the OECD.
In New Zealand, the 'Endeavour Fund' – overseen by the Ministry of Business, Innovation and Employment – has been set up with the express purpose to invest "in excellent research that has high potential to positively transform New Zealand's future – economically, environmentally and socially…". Potentially, the current government's commitment to 'social responsibility' through 'social investment' extends beyond social welfare it seems, and aims to encourage a sense of social responsibility in other sectors too.
What might all this mean for the financial services sector? Ethical Consumer regularly monitors the state of play, including the opportunities for conducting ethical finance. Noting that real, progressive change is some way off, Ethical Consumer nonetheless provides information for the growing number of those mindful of keeping their custom from banks and investment funds involved in, for instance, the fossil fuel industry.
Ethical banking can be a complex business. But despite the For Sale sign recently going up on The Co-operative Bank in the UK – an ethical banking option that suffered massive losses – support for ethical banking remains strong. In the UK, Triodos Bank maintains a sustainability focus, while CivilisedBank also appeals to the ethical consumer with its community-minded approach.
Much closer to home, MAS has been looking to align itself with this global movement by changing the way it invests Member and MAS funds. MAS is currently in the final stages of this programme and is expected to reveal more to Members on this initiative next month.
With this change underway, we asked MAS CEO Martin Stokes for the last word in this story by asking this question – is socially responsible business a passing fad?
"It's no passing fad. It's a fundamental shift being driven by consumers demanding that business leaders place ethics and social responsibility at the front and centre of their decision-making. I think it's the start of a whole new way of doing business, and we're really keen to have a conversation with Members about what it could mean for MAS," he says.
You might also like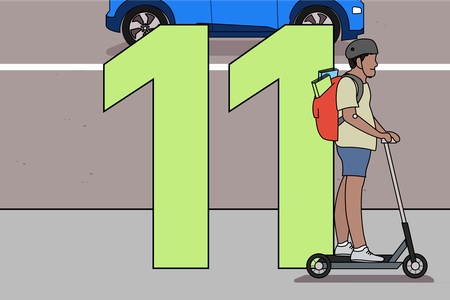 eleven: the gift of blood
11 December 2019
11/12/2019: It only takes a small time out of your day but could help somebody in need and is so easy! You can book appointments online or via a mobile app.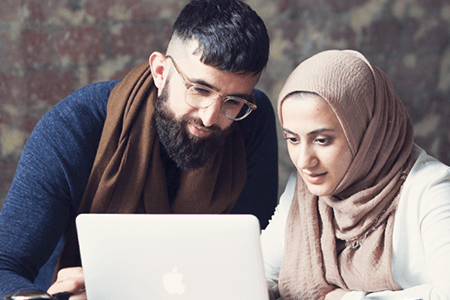 Hope in the face of adversity
14 January 2020
The Christchurch mosque attacks have inspired two Afghan-Kiwis to help others.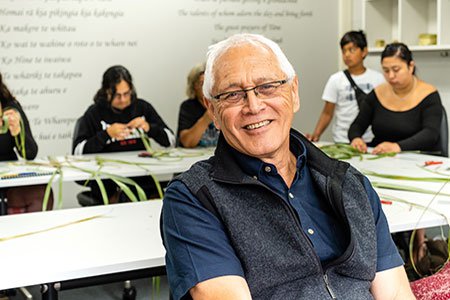 Weaving the way to safety
14 October 2020
Inventor and MAS Member Dr David Tipene-Leach tells us how he developed a woven flax bassinet that enables parents to safely bed-share with their little ones.