Kickstart your savings with KiwiSaver
By MAS Team | 27 July 2020
We all imagine spending our golden years cruising the world on luxury liners. But it's what we do now that decides the reality of our retirement. The earlier you start saving, the better. KiwiSaver makes it easy. So whatever your saving goal is, here are the ins, outs and need-to-knows so you can get your nest egg sorted. 
What's KiwiSaver?
KiwiSaver is a government scheme that helps Kiwis save for retirement. It was set up as a way to build a nest egg of cash that's paid out to all New Zealanders over the age of 65. That might seem a long way off now, but if there's one thing your olds are likely to say about saving – it's probably that they wish they'd started sooner. 
Making it grow.
When you enter the working world, you're automatically enrolled in KiwiSaver. Then a small percentage of your salary will be put into your KiwiSaver account every pay check. So it's a good idea to boost the amount you contribute early to see your savings grow quicker. Cha-ching. 
Plus, whatever you put into your KiwiSaver, your employer is obligated to match the minimum contribution of 3%. Thanks boss. Better yet, if you're eligible and contribute at least $1,042.86 a year, the Government will make an annual contribution of $521.43. Pretty sweet, right?
How can you use it?
Yes, it's your money. But when it's securely invested in KiwiSaver, you can't just access it willy-nilly. You can only take it out and use it when:
a) you retire when you turn 65. 
b) you're looking to buy your first home. 
c) you're experiencing serious financial hardship. 
After living overseas for over a year, you may also use your KiwiSaver to set yourself up abroad permanently. Nothing personal but that doesn't include Australia, sorry. Although you may be able to transfer your funds to a similar superannuation scheme. 
The fun of choosing a fund. 
With KiwiSaver, you don't need to be the Wolf of Wall Street to get in on the investment game. Your savings are invested in your chosen fund which is managed by expert investors. Different funds have different levels of risk, to suit different people, at different stages of their lives. 
Generally, the more time you have to save the better off you'd be in a fund with higher returns over the long term. For more info, get in touch with one of our financial advisers here. 
How you go about choosing your fund is your business. But it should depend on what you plan to achieve and by when. Want to find the right fund for you? This KiwiSaver Fund finder should help. 
| | | | | | |
| --- | --- | --- | --- | --- | --- |
| Cash | Default | Conservative | Moderate | Balanced | Growth |
| Stable returns over the short term. | Stable returns over the short to medium term.  | Stable returns over the short to medium term.  | Moderate returns over the medium term. | Medium returns over the medium to long term.  | Higher returns over the long term. |
Get started with KiwiSaver early.
Whether you're wanting to save for your first home, retirement or even if you don't have a goal in mind yet, there's stacks of reasons to get your KiwiSaver sorted. Take the steps towards a retirement filled with shuffle board on the top deck. Or at least towards securing your financial future. What have you got to lose?
You might also like
Life in plastic: what you need to know about credit cards
9 September 2019
There are benefits to using a credit card, they can help you build a positive credit score and you can often receive perks such as Airpoints or other cash rewards. But when abused, they can put you deep into a financial hole.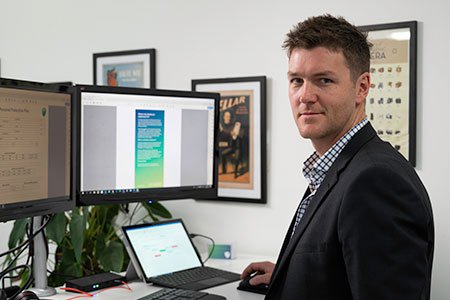 The terrible consequence of "she'll be right"
13 July 2020
MAS Senior Adviser Dane Boswell knows all too well the terrible consequences of underinsuring your life and income earning potential.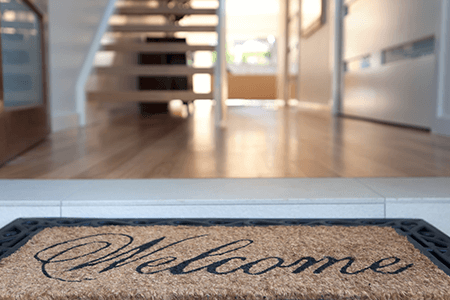 So you want to...buy your first home?
31 July 2019
Buying your first home can be a daunting prospect. Whatever age you are, it feels like something your parents should be doing, not you. Though with the right tips and tricks it needn't be that hard at all!