Medicine, global sustainability and youth empowerment
By Dayeon Lee | 15 January 2020
As a young Korean born in Japan and now living in New Zealand, I grew up as a "third culture kid" attempting to navigate western suburbia while holding on to a dream of becoming a doctor. Only in joining the civics education charity UN Youth New Zealand, and notably attending their Global Development Tour in 2015 myself, was I compelled to consider my participation on a systemic scale of change against the backdrop of sustainability – something I have come to view as inextricable from my future medical practice. Today, with diverse experience centred around my passions for sustainability, equity and rangatahi, I am endeavouring towards a career in global health development heavily rooted in medical expertise.
I have been involved with UN Youth New Zealand for over 6 years now, having assumed numerous voluntary leadership roles in my time. Throughout my recent tenure as the Auckland President 2018, I have led everything from managing 4 year-long programmes (Tertiary, High School, High School Ambassador and Outreach Programme), running the largest UN Youth event in history with approximately 470 students, to awarding 61 equity scholarships to students from low decile schools in means to reduce financial barriers to access. This is all in the pursuit of increasing youth empowerment, civic participation and empathy for diversity of experience and thought of Aotearoa's rangatahi.
---
The Global Development Tour 2020
Stemming from this experience, at the start of 2019 I was privileged to have been appointed as the Director of the Global Development Tour 2020.
The Tour is an unparalleled educational experience for New Zealand's most visionary and passionate rangatahi. The Tour takes 22 high potential secondary school students across the world to engage with the UN Sustainability Agenda 2030 at all levels educational, political, social and cultural. Delegates learn about sustainability through meeting with key players at the forefront of global development - from New Zealand diplomatic missions, UN agencies, to start-ups and incubation hubs on the ground. The Tour gleans insight into the interdependence of nations, governments, sectors, and grassroots movements in addressing the most pressing development endeavours against climate-related pressures.
The whirlwind 1-month tour spans New York, London, Rome, Berlin, Vienna, Paris and San Francisco where each city centres on a key Sustainable Development Goal supplemented with relevant educational meetings and cultural engagements – including the NZ High Commission, UN Environmental Programme, Global Public Policy Institute, the Permanent Forum on Indigenous Issues, International Federation of Human Rights, and so much more.
Our delegation also attends the prestigious Columbia Model United Nations Conference and Exposition 2020 at the ivy league university where our incredible Kiwis representing team New Zealand on the world stage, debating against and negotiating with other youth from all over the world through providing our small corner of the world with an international voice.
In this regard, the Global Development Tour 2020 strongly aligns with MAS's Here for Good Scholarship criteria of benefitting others as well myself and my future profession.
Regarding benefit to others, the Tour ensures not only a transformational experience for the 22 successful delegates but a ripple effect into the communities they hail from. While we provide the education, experience and connections to put our delegates one step ahead of their peers, the Tour holds them responsible to hold out a hand behind them and pull their communities up to the same platform upon which they are privileged enough to stand. We select 22 delegates who demonstrate commitment to passing on their learnings and action back home - through empowering 22, our mahi ensures they go on to empower another 22 each.
Regarding personal benefit, from inception to completion I work voluntarily for 11-12 months with 3 other university students to bring the Tour to life. My role as the Director involves leading educational, logistical, financial and communication related aspects of the pre-Tour, Tour and post-Tour events – from overseeing a near $190,000 budget, to developing educational modules about the SDGs, to managing a minute-by-minute itinerary for the 1-month long Tour.
---
---
Essential skills
Beyond directly impacting my career trajectory to head towards public health on a global scale, my experience with UN Youth teaches me essential skills to reach my goals. Everything from leadership, communication, time management and, importantly, resilience are essential attributes for an upcoming medical health professional balancing late night ward runs, teamwork, ongoing assessments and emotionally poignant patient interactions.
Throughout all of this, no other skill is more important than the one of grit and ongoing perseverance. From last-minute cancelled international flight bookings, to running 25 hours work of interviews in one week while studying for a medical school test, my volunteering thus far has come with a fair share of curveballs. The emotional regulation, coping mechanisms and ultimate resilience I have developed will, I trust, prove essential in future years as I continue to face new learnings and challenges alike in my medical studies and career.
---
Winning the Here For Good Scholarship would help to fund my participation in the Tour as although the Tour fee is heavily subsidised, the remaining costs are proving to be a financial burden that I could only afford to cover through sponsorship or grants. Three key areas of cost associated with directing the Tour includes:
Pre-Tour expenses, including some accommodation and food to attend two compulsory National Councils with the wider UN Youth organisation, one Strategic Planning Weekend with the directorship, and one December Planning Weekend with the delegates;

Tour fee, which for my 12-months of voluntary work is gratefully subsidised but still requests a burdensome cost; and

Tour general spending, as some transport, activities and meals are not covered by the Tour fee.
Thank you for your consideration of my application, as well as the work that you do to support students in a time and financially constrained environment. It makes a considerable difference to not only the lives of the individuals that MAS works with, but all the rangatahi that each individual is working to serve. The flow-on effect is profound.
You might also like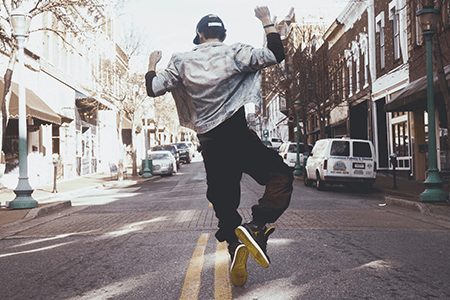 Students on celebrating
13 January 2020
This time of year is all about celebration, but how important is it to weave celebration into our personal and professional life all year round? The Student Association presidents tell OnMAS about the important of celebrating your big and little wins.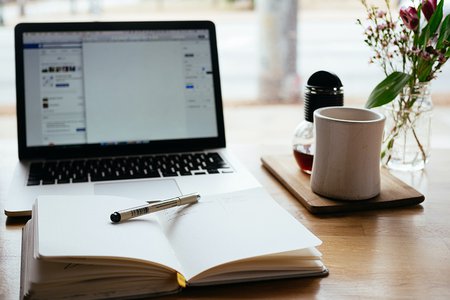 Exam Tips
29 October 2020
It's crunch time. You know what that means? The finish line is in sight and a well-deserved break is coming. But exam season can send even the most well-prepped student into a frenzy. So if you're feeling frantic – breathe. We've got your back.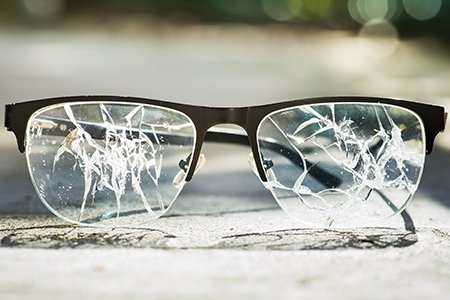 Three surprising reasons why contents insurance is important for students
28 April 2022
If you're a student, you might not think you need contents insurance. You're just flatting, you don't have that much stuff, and how likely are you really to lose it all in a fire – right?