Protecting health and wellbeing
By MAS Team | 19 February 2020
Occupational and environmental physician Dr Alexandra Muthu believes more needs to be done to protect the physical, mental and emotional health and wellbeing of New Zealand workers. 
In a recent editorial for the New Zealand Medical Journal, Alexandra highlighted the specific issues that face medical professionals, stating "caring for others should not come at the expense of the caregiver's own physical, mental, spiritual and social wellbeing".
And she's working to highlight the risks many other workers are under, such as that at risk from engineered stone benchtops. Alexandra, a MAS Board Member, discusses what she believes needs to be done to improve outcomes for Kiwi workers. 
What can be done to improve the lives of medical professionals?
We need to start by valuing the people who are providing healthcare in New Zealand and acknowledging they have the same need to be cared for, to be healthy, and to have a good life both at work and outside of their work. 
Doctors are often worried about their confidentiality, especially with mental health issues or if they believe their credibility or career might be at risk. I believe we need to establish an online front door where practitioners can get advice and find out what support is available to them from various providers. 
There are a lot of great supports out there, but no one knows how to find them. I'm working on progressing this with like-minded people. 
Why do you believe there needs to be more reporting done around medical professionals' mental health, particularly suicides?
No one is keeping the data on doctor suicides so it's hard to know how big the issue is and the hidden cost of it. I believe it is similar in other industries including vets and dentists. I know of several doctors who have committed suicide in the past few months yet there's no one doing a system-wide investigation, which is unacceptable. It should be a sentinel event for a workplace. 
We know you may see a cluster and there are additional pressures put on colleagues left behind, but we're still not doing anything about it. Healthcare workers are expected to soldier on. I've started trying to gather the data so we can have informed discussions. 
Occupational medicine is often overlooked but an important part of the solution for the care of workers – why is that?
Occupational physicians could collaborate and support rehabilitation and return to work. We're experts in the interaction between health and work, but we're a small specialty without public funding for non-accidents and are often missed from the treatment team. 
I find it heartbreaking when I hear stories of doctors with physical or particularly mental health issues who stopped working because they don't think there's another option or they don't have advocates.
One problem is many workplaces see it as a risk to have someone return to work with a known issue – but returning to work is good for mental health, and having someone quickly re-engage with work improves long-term outcomes. At the other end, I believe there's an obligation to reduce the risk of physical and mental illness and injury in the first place. 
Occupational medicine has a key role in looking at systems and culture to optimise healthy work and healthy workplaces and then to ensure, when illness or injury does occur, the person receives appropriate rehabilitation plus advocacy with their employer to get back on their feet.
You're also working on raising awareness for the dangers to stonemasons of working on engineered stone benchtops. Can you explain the issue?
This is an emerging issue that in a lot of ways is worse than asbestos. People working on high-silica engineered stone benchtops for kitchens and bathrooms are at really high risk of lung disease because the tiny silica dust particles get into the lungs and causes silicosis, cancer, autoimmune disease and kidney disease. 
There's a latency between exposure and damage and then a second latent period to developing symptoms. We've recently found out chest X-rays and lung function tests don't reveal the damage until it's too late.
A recent case-finding study in Queensland found that, of 600 stonemasons, over 150 had confirmed silica-related lung disease. 
We have brough together a New Zealand Dust Diseases Taskforce with support from the Ministry of Health, WorkSafe, ACC and all my wonderful clinical colleagues. We are working on the clinical pathway and raising awareness. It has been difficult to get traction as although we have responsive regional public health services we don't have anything funded that parallels them for occupation health – yet. 
Engineered stone benchtops are currently popular. Do you believe thier use is an ethical issue people should consider for the health of those working in the industry? 
Yes I do. I think raising awareness could have an effect similar to what the Tearfund Ethical Fashion Guide is having on a growing consumer shift away from fast fashion. These workers are young people in their 20s to 40s often with young families, and they're significantly unwell. Some need lung transplants.
Why should we care? We should care because we're exposing people to unnecessary risks and it's killing people. We need to assess whether these benchtops can be created safely with more stringent standards. If they can't, we will need to find an alternative. 
You might also like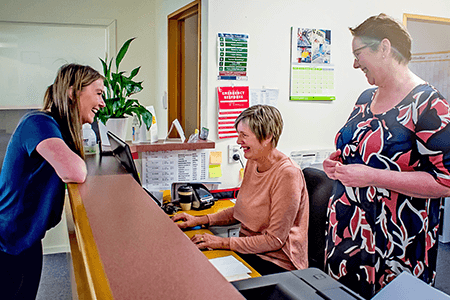 The doctor duo tackling the challenges of GP life
13 January 2020
Two Invercargill GPs are working to create a general practice where autonomy, a good work-life balance and wellbeing can thrive.
Are the robots coming for my job?
10 April 2019
Science fiction and science fact are growing ever closer together as machine learning and artificial intelligence become capable of completing human tasks and mimicking our emotions. So are robots coming to take over the workforce?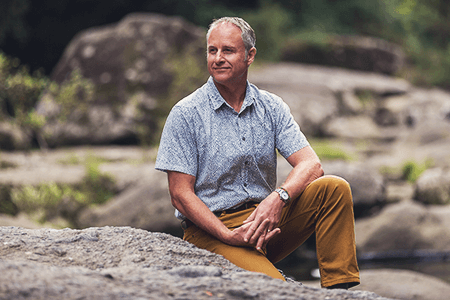 MAS Members' remarkable lives – Midlife crisis leads to new career
18 February 2020
Professionals across the country are proving that you can have creative side hustles as writers, playwrights and artists no matter what line of work you do and how busy you are. Here is Andrew's story.