Renovating or extending your property?
By MAS Team | 3 September 2020
Anybody due to embark on a form of property renovation needs insurance for contract works on their property.
Whether you're adding a new kitchen, doing a large external renovation, building a new structure such as a garage or deck, or implementing hard landscaping such as the construction of a pool, here's why it is vital to protect your investment while the work is being completed. 
Aren't builders liable for damage?
Your architect, engineer, builder and other contractors should have their own liability insurance, but this will only provide cover if a loss results from negligence. If contractors take all reasonable precautions yet you still encounter an accidental loss, it's your responsibility as the property owner.
If you are re-roofing a house, for example, the builders would be expected to check the weather forecast before proceeding. But if there's a sudden, unexpected storm and your house is flooded with rain, contract works insurance will cover your loss as a contractor's liability insurance will not. 
Renovation vs. extension
Many people believe cover won't be required because they are only doing a renovation on their property, not a full-blown extension. Your normal house and contents insurance policies will probably not cover either. Because of the hazards of internal and external renovations, regardless of whether professionals are doing the job or you are DIY-ing, special cover for contract works is required.
There may be exceptions, such as if you're doing a small kitchen or bathroom renovation, replacing everything like-for-like, and not changing the layout. In many cases we will cover you for free under a current policy. However, you'll need to phone MAS on 0800 800 627 and discuss your renovation's scope so we can decide. 
Protects you from accidental loss
While your home and contents policies are designed to cover you for the perils of daily living, construction risks are different. A contract works policy covers you if you're doing renovations or extensions yourself or you're hiring professional tradespeople.
The policy is designed to take into account the hazards of construction – from accidental loss to the insured property during a renovation or extension, to covering materials on site and in storage and even professional fees and increased costs in the event of a loss covered by the policy. The contract works activities on your property aren't defined as normal use and carry increased hazards; cover under general home and contents policies is thus very limited. 
Structure and materials damage
The most important role of contract works cover is to protect you against damage to structures in the construction of your project, and damage to materials. That is, accidental damage to the house being used in the renovation and damage to the renovation or extension itself.
Materials on site to be incorporated or installed, including those supplied by you, are covered, as are materials in storage (and in transit if ownership has been passed to you before delivery by your supplier).
Professional fees and increased costs cover
If a loss covered by a contract works policy does occur, it is likely that your original architecture, surveying, planning, engineering and other professional services will need to be reassessed, incurring another round of fees. We'll cover you here to get things up and running again.
We will also cover basic inflation between the time a contract is signed and when the project is completed. 
When to get covered
As a Member, you're in a much stronger position to negotiate cover before your project has started. You should allow at least a week before project commencement to get cover, although straightforward projects with clear plans might take much less time than this.
If you're using bank funding, your bank may require confirmed cover before it approves finance, which would require additional time. 
How to start a renovation
There are several stages in the renovation and extension of a property, and it is vital to get the first stage right. You must have your build planned successfully with respect to the finished product. 
This doesn't just mean the aesthetics of the renovation; it's also its functional capability, how it sits in relation to sun and wind, services such as electricity, access, any hills or slopes, and neighbours. 
You should think realistically about how involved you'll be in the process – can you manage contractors yourself (and do you understand the responsibilities?) or do you need a project manager? Can you/are you willing to live on site while a renovation or extension is taking place? 
What parts of your normal life will be affected? Is it the right time (both professionally and personally) to undergo the stress of property renovation?
Once that's sorted you'll need to find the right people for your project, source and confirm acceptable quotes, and formalise all roles in legal contracts, including details of guarantees, payment schedules and completion dates. 
Before going after building consent (which is the next stage) you need to talk to your insurer and your bank to get yourself covered for changes to your property and accidental losses that can occur during the building process. 
You might also like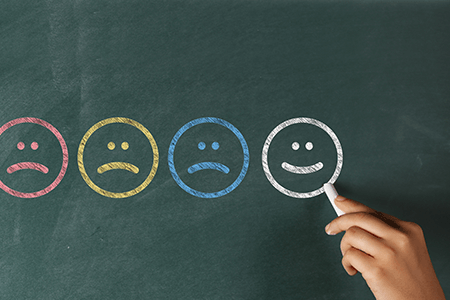 Experiencing positive emotion – feel the good in every day
8 October 2018
Research shows that it is the absence of positive emotion that is more problematic for people than the presence of difficult emotions.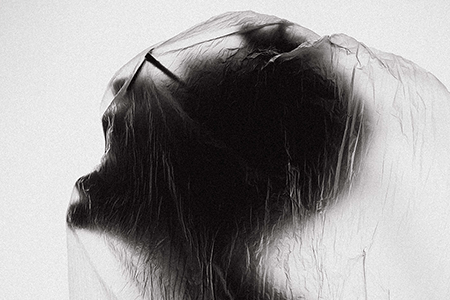 Don't hold your breath
9 January 2018
Expert physiotherapist Tania Clifton-Smith knows plenty about what can go horribly wrong when we don't breathe properly. The field has rapidly expanded from its early roots, focused on hyperventilation.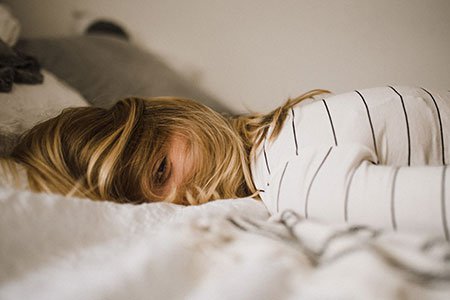 Mental Health Awareness Week: How university students' mental health is being affected by Covid-19
21 September 2020
Tertiary students have had a hugely disruptive year. Covid-19 pushed lectures online, cancelled opportunities for electives and exchanges, disrupted normal student life and added pressure to an already stressful environment.