So you want to...buy your first home?
By MAS Team | 31 July 2019
Buying your first home can be a daunting prospect. Whatever age you are, it feels like something your parents should be doing, not you.
That said, it also feels like a huge accomplishment if it's been at the top of your life to-do list – and with the right tips and tricks in your pocket, getting your foot on the bricks and mortar ladder needn't be that hard at all.
1. All about the credit score
Unless you've got bucketloads of cash, you will probably need to rely on borrowed money to buy your first home. And the amount you can borrow depends on things like your credit score – it all goes hand in hand.
Focus on knocking off credit card debts and make sure you're making any regular payments on time for things like your rent, gym membership, and phone bill. It all counts toward your credit score which is essentially a way for lenders to see how financially responsible you are.
If you don't have a credit card yet, it might be worth looking into a low interest or low balance option and putting one regular subscription or membership on there to build up your credit history as a responsible billpayer.
2. The holy KiwiSaver withdrawal
Once you have been contributing to KiwiSaver for three years, you're allowed to withdraw the money that has built up and put it towards your first home purchase (as long as you leave at least $1,000 remaining in your account*.) Score! There is a slight catch – you must intend to actually live in the property, not buy it as an investment – but if this is your first home, this probably doesn't apply.
It's important to consider what KiwiSaver fund you're invested in. If you're planning on buying a house in the next few years, it's worth sticking to a more conservative fund to protect your deposit from unexpected losses instead of a potentially volatile aggressive fund.
*Any money transferred into KiwiSaver from an Australian super scheme must also remain.
3. Deposit dollar
The minimum amount a typical lender will accept for a first home deposit varies between 10% and 20%, but if you can, do more than the bare minimum – the more you put down in a deposit, the less your mortgage repayments will be and the interest you pay.
Don't worry if you're not in a position to contribute more than 10%. If you do your research, you'll find quite a few programmes out there getting behind young people and supporting them to make their first home purchase. These include:
HomeStart: After three years of regularly contributing to KiwiSaver you may be entitled to the HomeStart grant. This type of grant gives you $1,000 for every year you contribute to KiwiSaver, if you're buying an old or existing home, or $2,000 for every year if it's a new build or off-plan home. There are a few hoops to jump through to ensure you're eligible – learn more on this page.
FirstHome: Housing New Zealand also offers first home buyers the FirstHome grant, which gives eligible buyers a grant of 10% of the purchase price of the property, capped at $20,000. Have a read of this page to check your eligibility.
There are also plenty of independent loan companies out there, so consider looking at these if you're not eligible for a grant. Be sure to do your research to make sure you don't miss out on any grants that could help you purchase your first home.
4. The extra fees
A lot of people forget that the price of the house isn't the only cost involved in buying a home – there's a pretty long list of extras you need to take into consideration. Here's a quick breakdown:
Lawyer fees: Before signing any paperwork, you should have a lawyer to look over it and make sure all agreements are lawful. Shop around here, lawyer fees vary.
Building reports: It is advised that you get an experienced builder to review the home and identify any potential issues with it. This could save you thousands in the long run.
Rates: When you become a homeowner, you also become a ratepayer. Rates come to thousands of dollars, so ask your real estate agent how much you're looking at paying.
Body corporate fees: If your first home is an apartment or house within a complex, you'll need to pay these fees which cover the maintenance and insurance of shared areas like a gym, pool or driveway. These catch a lot of people out so be aware.
Low equity premium: If your deposit is less than 20% then it is likely that your lender will take out lender's mortgage insurance as protection for them if you are unable to service the loan. You will have to pay this premium which could be several thousand dollars if you only have a low deposit. You may be able to add the premium to your loan but not always, and if not, it must be paid on the day your loan draws down.
5. Actually moving in
So, you've done it – you've saved up enough to start the buying process. But, have you thought about putting aside a nest egg for moving in costs?
It's important to remember that there will be a list of costly things to do in the weeks leading up to moving day. This could include urgent renovations like electrical work to make your house safe to live in, setting up power and internet accounts, securing your house and contents insurance or shelling out for professional movers or painters.
You might also like
So you want to...pay off your student loan?
31 July 2019
Student loans are both figuratively and literally the price we must pay if we want a higher education. But when the study is over and we've thrown our grad cap up in the air, it's hard to know where to start when it comes to paying it off.
So you want to...be debt free?
31 July 2019
Student loans, overdrafts, credit cards, personal credit lines – debts can feel like a dark cloud hanging over your head.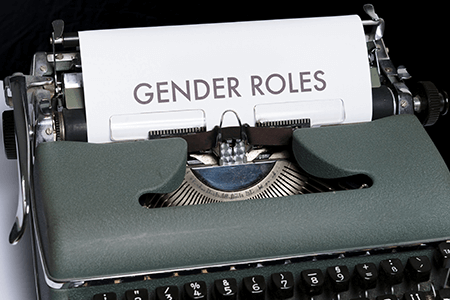 Negotiation tips for women to achieve pay equity
24 August 2020
Kiwis might pride themselves on our reputation for fair play, but when it comes to pay equity we've still got some work to do. Jason Blackmore shares six top tips for attaining pay equity.