A day in the life of Leah Wakeford
By MAS Team | 14 December 2020
Leah Wakeford is a full-time veterinarian working in the Coromandel. Join us as we follow her on a day in the life. 
01) A typical day for me starts at 6.30am when I wake up, but I don't get out of bed until 7am usually. I get up, get dressed, blow dry my fringe (if I can be bothered), have breakfast, which is normally two bits of toast with Vegemite, and hang out with my flatmate's cat for a bit until it's time to leave the house. 
I leave for the clinic at 7.40am and sometimes stop to get a coffee on the way. I always get a mocha from the lovely ladies at the Glory Company Cafe in Ngatea. They're starting to know my order, which is a worry! It takes me about 15 minutes to get to work. 
02) I arrive at work around 8am. Sometimes I'll get the chance to sit at my desk, or it's stright into consults. If we're doing surgery, the patient comes into the clinic between 8 and 8.30am and we'll do all our pre-anaesthetic work with them. I get changed into my scrubs, so I'm ready for surgery. Often 9am to 11.30am will be booked for surgery, and the afternoon will be farm consults or meetings. 
This is Lucy, and despite her obvious nerves, she was very tolerant of everything we needed to do. Christine, our vet nurse, is great at settling the nervous patients. Lucy had a sarcoma but the lab has confirmed we managed to remove the whole tumour and it was low grade, so she is very unlikely to have any further problems with it. 
03) After surgery, I head off to my afternoon farm visits. Each of the large animal vets has a ute for use during work hours and for on call. On this day, I drove through Tairua en route to the farm and decided to stop and order some lunch while I caught up with my emails. We're lucky here with our location allowing us to enjoy some great scenery on the drive and occasionally dolphins on the Coromandel Coast if we're lucky. 
04) I stopped at Manaia Cafe in Tairua and branched out trying some plant-based food – it was okay! Burgers for lunch definitely isn't an everyday thing, but when you have the chance to stop, you need to make the most of it. I often take dinner leftovers for lunch and eat them where I can between jobs.
05) Here I am on a farm visit, listening to a cow's heart. I was examining her as she had a bit of swelling and, after an exam and some microscope work, confirmed it was a haematoma. Other things that farm visits often involve are things like pregnancy testing, calving and surgeries.
06) I think we all know what's about to happen here… I'm about to be shoulder deep in a cow. This is what my dad thinks I do all day every day! Which isn't true, but it's a necessary part of the job.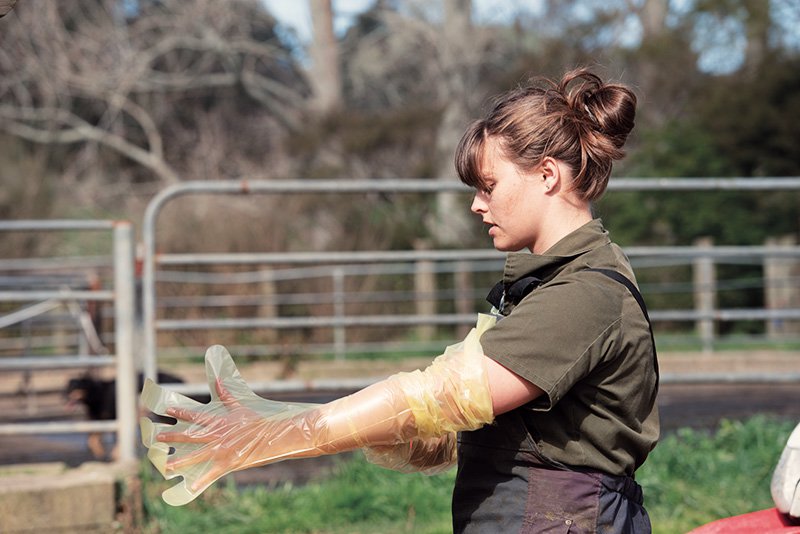 07) I'm finishing up my farm visits for the day here and having a laugh with James, one of the farmers, and Misty the farm dog. Misty had a broken leg once that we fixed, so it's nice to see her still out working with the cows and doing well!
I typically finish work between 5 and 6pm. My after-work activities are pretty low key. I used to play a bit of social sport like netball and soccer, but I've had to stop after rupturing both ACLs (albeit several years between) and still working on getting back to full function after recent surgery – I hope to get back into it soon.
Sometimes I'll go to the gym after work or run a lap around the domain. My partner lives in Pukekohe, so sometimes I'll go to see him and make the most of the Auckland restaurants.
When it comes to cooking dinner, during busy times, I like to do meal boxes like HelloFresh and My Food Bag – they're quick and easy for weeknight dinners. Otherwise, I might get takeaway – there's a good Thai restaurant nearby in Thames, or you can sit by the water and enjoy some fresh fish and chips from the wharf. I do enjoy cooking but I tend to attempt cooking more ambitious recipes that take longer (with varied results), so this is usually a weekend activity.
You might also like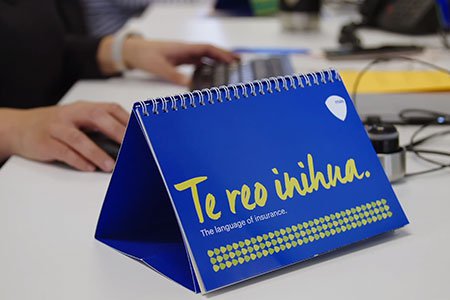 Incorporating te reo Māori in the workplace
15 September 2020
As New Zealand celebrates Te Wiki o te reo Māori 2020 businesses and workers are looking for ways to incorporate more te reo Māori into the workplace.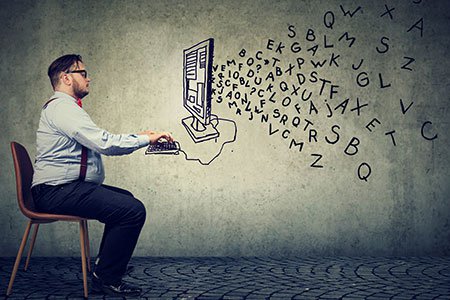 How to write professional emails that get results
18 May 2020
What are 'professional' emails and why is it so important to nail them? Turns out, getting emails right is an easy way to get ahead. And save other people a fair bit of headache along the way.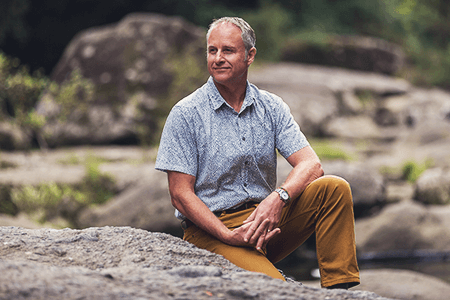 MAS Members' remarkable lives – Midlife crisis leads to new career
18 February 2020
Professionals across the country are proving that you can have creative side hustles as writers, playwrights and artists no matter what line of work you do and how busy you are. Here is Andrew's story.