Copenhagen, we're told, was settled by the Vikings – the sort of rugged blokes who plundered their way around the archipelago, were dab hands at sailing longships and stitched up their own wounds. 
Roll the clock forward a thousand years or so, and their ancestors have channelled that pioneering spirit into another pursuit – design. 
The Danish capital is a playground for artists, architects and designers, where people in statement glasses and black polo necks have earnest conversations about aesthetics, innovation, function and that most Scandinavian of obsessions, minimalism. The kind of city where everything from light switches to cycle lanes is designed with not only appearance but also efficiency in mind. 
"Great designs can be found all over this city, and the creativity of its people has long been a source of national pride," says our guide Kurt. 
About the Danish capital
First, some context: the Danish capital straddles two islands – Zealand and Amager – facing the southern tip of Sweden. With a rich heritage, grand architectural design, extensive parks and canals, this city of 800,000 is, frankly, a big fat show-off. But it has every right to be: not only does it balance all the amenities and attractions you'd expect of a national capital, but it also retains the cosy, safe and sociable feel of a small town. 
This could be why it's regularly voted the happiest city in the world (and often also tops enviable quality of life and coolest city surveys). "Copenhagen is one of those places that, within five minutes of arriving, you're wondering how you can wrangle a visa to live here," says Kurt, who moved here himself from London four years ago. 
Part of the attraction is the city's flat and eminently walkable city centre. But if you really want to fit in and like working for your views, then jump on a bike. Copenhagen is often considered the most bike-friendly city in the world, with more than half its residents commuting on two wheels every day. In fact, it boasts more bikes than residents, which is probably why far sighted officials created around 390km of designated cycle lanes and why many hotels provide bicycles for guests (there are also numerous bike rentals).
If you're a bit rusty in the cycling department, start with an easy ride to the Cirkelbroen (Circle Bridge), a pedestrian-only bridge of five circular platforms that connect the Christianbro and Appelys Plads areas. Then point your bike towards the Bicycle Snake, the appropriately named elevated path that curls through the city, providing highly Instagrammable watery views. 
Let's start exploring
By now, you should be comfortable in the saddle. So let's start exploring Copenhagen's deep creative connections that are threaded through almost every aspect of the city. 
Probably the best place to start is the Danish Museum of Art & Design, which is like Disneyland for creative types. Founded in 1890, not only does this sprawling behemoth feature the work of such famous Danish designers as Arne Jacobson and Kaarre Klint, it also includes furniture, fashion, textiles and decorative objects. 
Someone at Copenhagen's historic City Hall clearly got the memo about museums because there is no shortage of them, including ones dedicated to photography, cartoon art and medicine. But if, like me, your tolerance taps out at two museums, then let the second one be the National Museum of Denmark. The country's largest collection of cultural history is packed with fascinating exhibits from the Stone Age right through to modern Danish history. My knowledge of the Vikings is pretty patchy, but a few hours in this beautiful museum, once home to the Danish Royal Family, provides an interesting primer to this often brutal period. 
It's a short ride to the Royal Danish Opera House, which occupies an island in the middle of the harbour. Not only is this one of the most modern opera houses anywhere in the world, Kurt tells us it was also one of the most expensive, clocking in at around US$500 million. I'm not sure how much of that went on the auditorium ceiling – gilded with 105,000 sheets of almost pure gold leaf – but I'm guessing quite a lot. 
We're even gobsmacked by the adjoining building, the Danish Royal Library. Not that being one of the largest libraries in the world isn't interesting enough or that this shrine to the written word has been open since 1648, but they've also gone and added an impressive annex. Called the Black Diamond because of its black granite surfaces, tinted windows and trapezoidal design, the library extension tilts over the street like an enormous black warship: dark, epic, almost foreboding. It's also home to a concert hall, exhibition space, roof terrace and cafe where, over tea and expensive cakes, we marvel at how those stylish Danes could graft a hunk of glass onto a knot of medieval streets and have it work so well. 
The tourist magnets
Copenhagen is a city of neighbourhoods, each with its own distinctive vibe. Nyhaven is possibly the most famous: a 17th century waterfront district of brightly coloured period townhouses, bars and café that somehow ended up with more than its fair share of pretty. Be aware though, in a city not known for its low prices, you'll pay even more at tourist magnets like this. 
Once you've taken 1,000 selfies, head across the water to Christianhavn, a neighbourhood where your kroner goes further. This car-free freen area was founded in 1971 by a bunch of self-confessed hippies who took over an abandoned military barracks, developing their own rules and independent café, workshops and galleries. 
Pop next door to the Von Frelsers Kirke (Church of our Saviour) not to pray but for some of the best views in town. Rumour has it the architect of this 324-year-old church fell and died during construction, and I can well believe it because the 400-or-so steps are narrow and steep. Vertigo sufferers might also want to give it a miss. But if you make it to the top, the views are worth it. 
If some of the Danish creativity hasn't rubbed off yet, you might need to buy some. Strøget is Copenhagen's main shopping street and one of Europe's longest, a pedestrianised maze of shops and cafés. Illums Bilighus – the city's oldest department store – is a mecca for cool local design, where I buy a delicate porcelain bowl I somehow managed to get back to New Zealand in one piece. At Hay House, a second-storey furniture store, there's further proof that the Danes can make the most mundane items come to life. 
Hamlet really did get it wrong – there's nothing at all rotten in the state of Denmark. And definitely not in its effortlessly stylish and creative capital. 
Eating and drinking in Copenhagen
Smørrebrød – These generous open-faced sandwiches began life as an affordable lunch for farmers and factory workers. Today, the humble meal of sourdough rye bread heaped with hard-boiled eggs, smoked salmon and sliced radishes has become an edible work of art. If, however, you can't get your tongue around the word Smørrebrød (and no-one will blame you), it's perfectly acceptable to call it a 'smushi'.
Grød – It might seem an unlikely food to be championed by hipsters, but the last few years have seen the rise and rise of porridge. But not just any old porridge. One of the oldest Nordic foods has been transformed into a culinary delight, made with wholegrains with exotic toppings. There's even a porridge-only café – appropriately called Grød – which offers such delights as spelt porridge with chestnut purée, apple and toasted almonds. Or if a savoury version will scratch that itch, how about mushroom barley porridge topped with pickled mushrooms?
New Nordic cuisine – With waiting lists of up to three months, you have to be patient to get into celebrity chef Rene Redzepi's Noma restaurant. But others have picked up on Noma's fresh, foraged manifesto, and there's no shortage of sustainable hot spots around the city. 

You might also like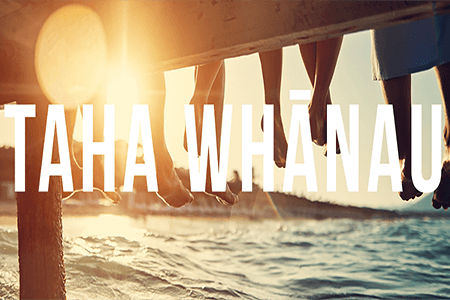 Taha whānau
30 September 2019
Taha whānau is about who makes you feel you belong, who you care about and who you share your life with.Your whānau play a central role in your wellbeing.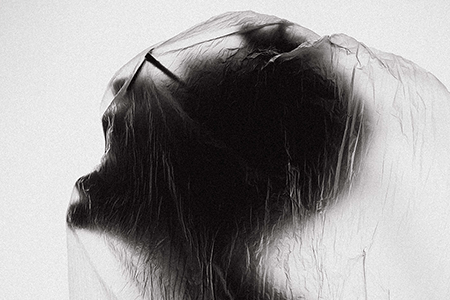 Don't hold your breath
9 January 2018
Expert physiotherapist Tania Clifton-Smith knows plenty about what can go horribly wrong when we don't breathe properly. The field has rapidly expanded from its early roots, focused on hyperventilation.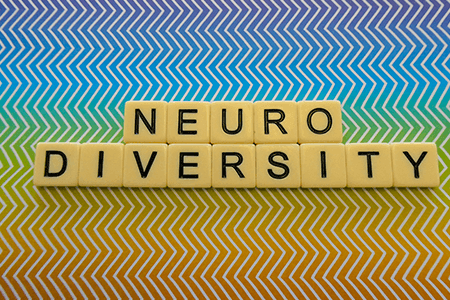 Embracing neurodiversity
25 February 2020
Neurological conditions such as autism can be devastating – for the affected families, obviously, but also for society at large.