Giving inclusion a big tick
By MAS Team | 17 March 2020
The fertility sector has always needed to provide care with a great deal of sensitivity, and Repromed founder Guy Gudex says being recognised with a Rainbow Tick is one way to show off their commitment to their clients and staff. 
Gudex founded Repromed in 2007 with a vision to provide high-quality personalised IVF treatment using world-class technology. In 2016, they received the Rainbow Tick – the first healthcare provider in the country to be recognised. 
All about Rainbow Tick
The Rainbow Tick programme is designed to help businesses and organisations understand what they are doing well in regard to LGBTI+ employees, what they need to improve and how to do this. It also assures clients that they will be treated with respect no matter their gender identity or sexual orientation. 
It is aimed at going further than being legally compliant or politically correct. Research is indicating there are real and clear advantages for businesses in embracing and leveraging off the wealth of diversity that all employees and clients bring. 
Gudex says being accredited is a way to be recognised for the gender-sensitive care they already provided to their clients and has been a positive business move. 
"We have heard from the wider LGBTI+ community that Repromed is known to have a good reputation in treating clients who identify with this community. We have also had clients come to us from overseas because they have seen that we have the Rainbow Tick, which has given them the confidence to seek help. 
"It highlights the personalised care that we provide is core to our business and provides the LGBTI+ community with places they can go to explore their fertility options where they will feel comfortable and accepted and treated with dignity," Gudex says. 
Becoming a Rainbow Tick organisation
To get approved, Repromed needed to 'walk the talk from the top level of management down", he says.
"I think that having the Rainbow Tick identifies us as an organisation that people want to work in where they will feel valued and and not discriminated against. I believe having the Rainbow Tick is not just for our clients but for our staff too."
For Repromed, having the Rainbow Tick formalises their position that everyone is welcome and that members of these communities are not just treated with respect, but are valued. 
You might also like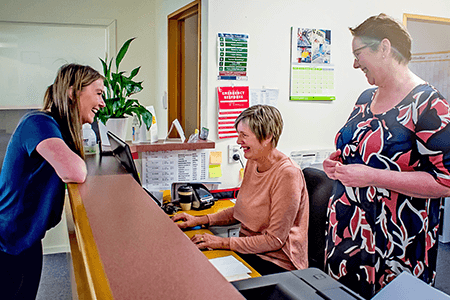 The doctor duo tackling the challenges of GP life
13 January 2020
Two Invercargill GPs are working to create a general practice where autonomy, a good work-life balance and wellbeing can thrive.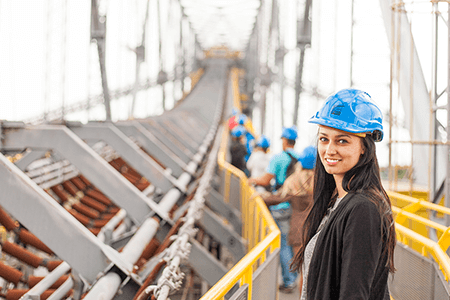 Women in engineering
12 December 2018
Kaye Clark, Advisor in the Safety and Environment Group at New Zealand Transport Agency, was among five female panel members who presented at Engineering New Zealand's Trailblazers' Lunch event in October. Watch the video here.
Are the robots coming for my job?
10 April 2019
Science fiction and science fact are growing ever closer together as machine learning and artificial intelligence become capable of completing human tasks and mimicking our emotions. So are robots coming to take over the workforce?