So you want to...prepare for retirement?
By MAS Team | 31 July 2019
Retirement seems so far away when you're in your 20s or 30s but the reality is the financial choices we make now will affect when we retire, what we retire with and how our retirement plays out.
While many people are choosing to continue working past retirement age, it would still be nice to have the option to kick back on a cruise around the Pacific Islands when the time comes.
1. Your KiwiSaver fund matters
For many people, their KiwiSaver fund serves two purposes. It is a plan for saving towards your retirement and it can also be a first home savings plan. Depending on what stage you're at in your life, you'll need to adjust the type of fund you're in.
If you're approaching the major milestone of purchasing your first home, you'll want to be in a more conservative fund to keep your deposit safe from the potential losses of more aggressive funds.
Conversely, if you aren't needing to use the money in the next 10 years or more, and you can handle a few ups and downs in the market, selecting a more aggressive fund is likely to put you in a better financial position long term.
2. Responsible investing
If investing in ethical companies is important to you, many New Zealand KiwiSaver providers have opted out of investing in companies that contribute adversely to climate change through the extraction and burning of fossil fuels and international arms trading.
The MAS KiwiSaver and Retirement Savings Plans follow a responsible investment mandate that excludes companies from the tobacco, weapons and fossil fuels industries.
3. How much should I be contributing?
There are several different contribution rates for your KiwiSaver fund and working out which one suits your lifestyle can be tricky. The contribution rates are 3%, 4%, 6%, 8% or 10% of your salary, and your employer will contribute 3% on top of that. You can easily change your contribution rate by following these instructions.
If you have lots of other financial commitments, you may only be willing to part with 3% or 4% towards KiwiSaver. If you finish paying off debt, get a raise at work or come into a new form of income, consider raising your KiwiSaver contribution rate to at least 6% or 8%. If you want to contribute more than 10%, you can make direct payments to your KiwiSaver provider.
4. Know your default fund
When you first join KiwiSaver you will be put in a default fund. These are generally conservative funds designed to be a temporary safe place to start investing while you work out the best fund for you.
However, many Kiwis – about 400,000 of them – are still in default funds and are missing out on big potential gains by shifting into a higher risk fund better suited to their age and stage. And it does matter – the money you put in early has massive potential for the future over the lifespan of your working career.
Have a go at evaluating your risk profile here and talk to your MAS adviser about your goals with your KiwiSaver account – they will be able to provide you with guidance on which fund is best for you.
5. Alternative retirement funds
Some organisations offer an alternative retirement savings plan option that may be more beneficial to you than KiwiSaver. Broach the topic with your new employer and see if they offer a retirement savings option and find out what the differences are.
In some cases, they may offer an earlier access age to the fund – say 55 instead of 65 – or they may match your contributions higher than the KiwiSaver standard 3%.
It's worth keeping in mind that MAS offers an alternative retirement fund for members, which offers various benefits like being able to withdraw at 55 instead of the standard 65 years old – have a chat with your adviser.
Please note: This article is of a general nature and is not a substitute for professional and individually tailored advice. Please speak with an adviser before making investment decisions.
You might also like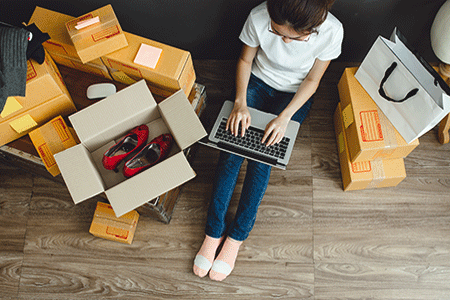 Investments deep dive - Afterpay
27 October 2020
The MAS KiwiSaver and Retirement Savings Plan funds invest in Afterpay, and we had a chat with Tom Phillips from investment manager JBWere, about why the stock has performed so well in 2020.
So you want to...be debt free?
31 July 2019
Student loans, overdrafts, credit cards, personal credit lines – debts can feel like a dark cloud hanging over your head.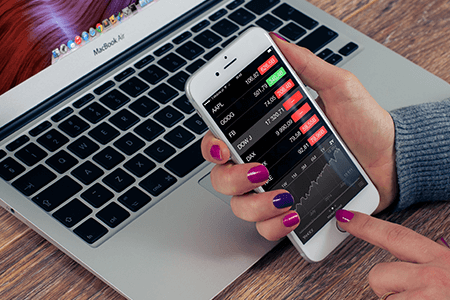 So you want to...start investing?
31 July 2019
Investing once seemed like something only the financially savvy were equipped for. Now people as young as 16 are starting to invest and be smarter with their money.