Working well into retirement
By MAS Team | 10 April 2019
Employment brings a sense of belonging, purpose and richness to our lives that we all need. It's understandable that many New Zealanders aged 65 and over are eager to keep working past the traditional retirement age.
Kiwis want to work
A 2018 survey undertaken by BNZ shows 46 percent of New Zealanders want to continue working past retirement age. Even if they could comfortably retire from a financial perspective, they choose to continue working because of the value and satisfaction it brings, the social nature of a workplace and the chance to make use of their talents and skills.
Many who reach retirement age choose to cut down their hours to part-time, hone in on specific parts of their industry or pursue personal hobbies and interests that often turn into profitable businesses.
Some continue working full-time, seeing no need to reduce their hours or slow down. One professional who has chosen this pathway is Professor Marc Shaw, Medical Director at WORLDWISE, a travellers' health centre in Newmarket, Auckland.
Caring for travellers for over 20 years
The 70-year-old has been practising as a GP for 44 years and has operated his travellers' health clinic for the past 22 years. He was the first doctor in New Zealand to practice this type of medicine. Shaw's wife Lynne works part-time as a nurse at Waikato Hospital.
As New Zealand's leading authority on travel medicine, Shaw provides appropriate health advice to travellers – often corporate or adventure travellers or even school groups – visiting far-flung, remote destinations who need more comprehensive medical advice than the typical tourist.
Working keeps his brain active and, due to the nature of his practice, keeps him up to date with current events, he says.
"It's my job to make sure people are travelling responsibly and being considerate of the environments they are entering. In my view, no one else is taking on this task, so it falls to the primary care practitioner."
Responsible for the next generation
While he has considered cutting down his hours to free up more time for travel – Shaw shares his patients' penchant for unusual travel destinations and enjoys connecting to them on a personal level – he is happy to continue working full-time past retirement age.
Many of Shaw's colleagues are in the same boat, having pursued more specific aspects of the medical profession that piqued their interest."Once you give up and stop working, you tend to lose your brain a bit more than if you had continued stimulating your brain. Being at work is motivating and it keeps you active."
As one of few practitioners in New Zealand specialising in travel medicine, he notes that there is also a certain level of responsibility to pass on his knowledge and experience to the next generation of practitioners.
"I do a lot of teaching in travel medicine like running seminars and promoting the nurse and doctor role in this industry. Doctors may see it as soft medicine but it's not, because people do get sick overseas and that's something I've had to deal with – I've flown people back from remote regions."
Say cheese
Sue Arthur, a 60-something from the Waikato, turned a retirement hobby into a thriving business. Arthur founded Over The Moon Dairy in 2007, a boutique cheese-making factory that produces around 24,000 kilograms of cheese each year. 
Prior to Over The Moon, Arthur worked as a strategic planner for government organisations. Over The Moon was supposed to be her retirement project, but 11 years and 120 medals later, it's taken on a life of its own and propelled her into the small business ownership role she always dreamed of.
"My dad's a pharmacist and had been working for himself for 50 years, so it had always been a goal of mine to start a business one day. I'd always worked for someone else, and I wanted to see if I could run a business myself. Being in charge and making all the decisions really appealed to me."
While Arthur loves the flexibility and freedom that comes with owning her own business, it's not without its challenges. In her former jobs, she earned much more than she does now and the business-related worries don't go away when 5pm rolls around.
"Small business is quite risky and small business owners work really hard. You go to sleep at night worrying about paying the bills and the staff. There are downsides and upsides to owning a small business."
Flexibility. Travel. Work-Life balance
One upside that Arthur takes full advantage of is the opportunity to employ more work-life balance. Arthur travels to Europe for one month each year and believes it's important for small business owners to embrace the benefits of being their own boss.
"I do a lot of travel now that I work for myself and that's been fantastic. It's important to put 150 percent in at work but to also find balance and embrace the benefits of having that business. I work furiously hard when I'm here and have relaxing holidays when I'm not."
Arthur has no intention of slowing down or retiring, but after 11 years of hard work, she's adjusted her role within the business.
"Owning your own business means having the flexibility to structure your team and workload. I'm now more involved in strategic work, fostering key relationships with suppliers and customers, and ensuring the business is profitable and efficient."
Making a difference
Arthur finds her work extremely rewarding and loves overcoming the challenges that come with business ownership.
"I genuinely enjoy running my own business, more so than any other job I've had. It is stimulating and I feel like I'm making a real difference to my community – we employ about 25 local Putaruru people and because of our success we've brought a bit of profile to Putaruru, which is a great feeling,"
"I have no plans to take a step back from the business anytime soon and I think I'd find it very hard to give up because I enjoy it so much."
You might also like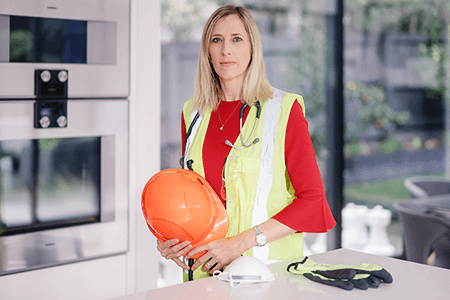 Protecting health and wellbeing
19 February 2020
Occupational and environmental physician Dr Alexandra Muthu believes more needs to be done to protect the physical, mental and emotional health and wellbeing of New Zealand workers.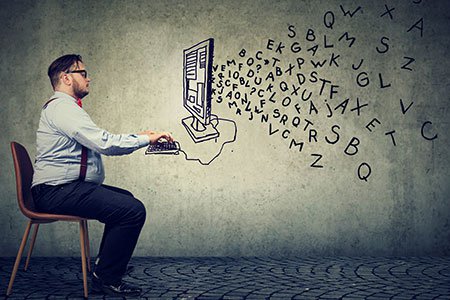 How to write professional emails that get results
18 May 2020
What are 'professional' emails and why is it so important to nail them? Turns out, getting emails right is an easy way to get ahead. And save other people a fair bit of headache along the way.
MAS Members' remarkable lives – Finding the time to breathe (and write)
12 February 2020
Professionals across the country are proving that you can have creative side hustles as writers, playwrights and artists no matter what line of work you do and how busy you are. Here is Renée and Michele's story.